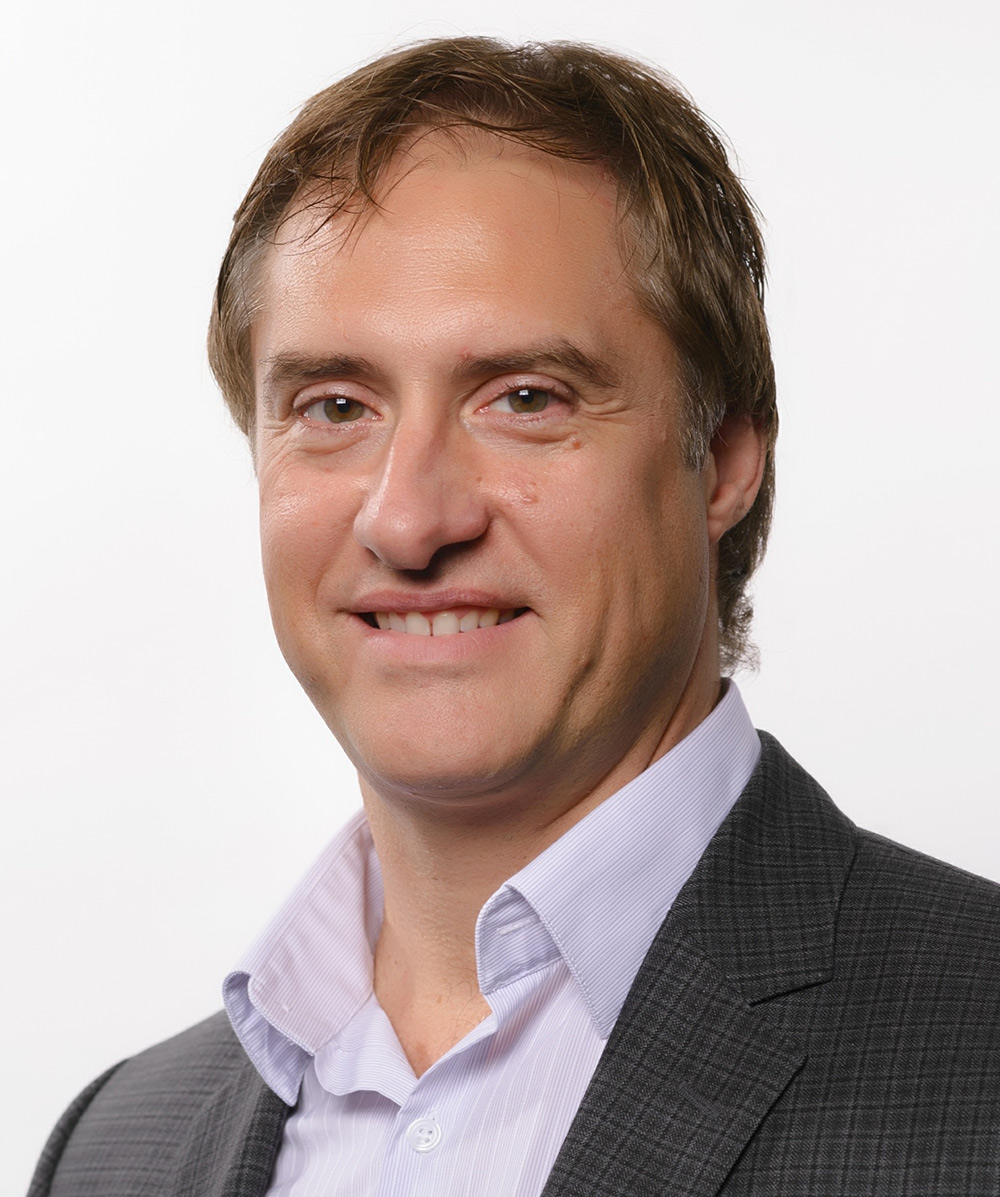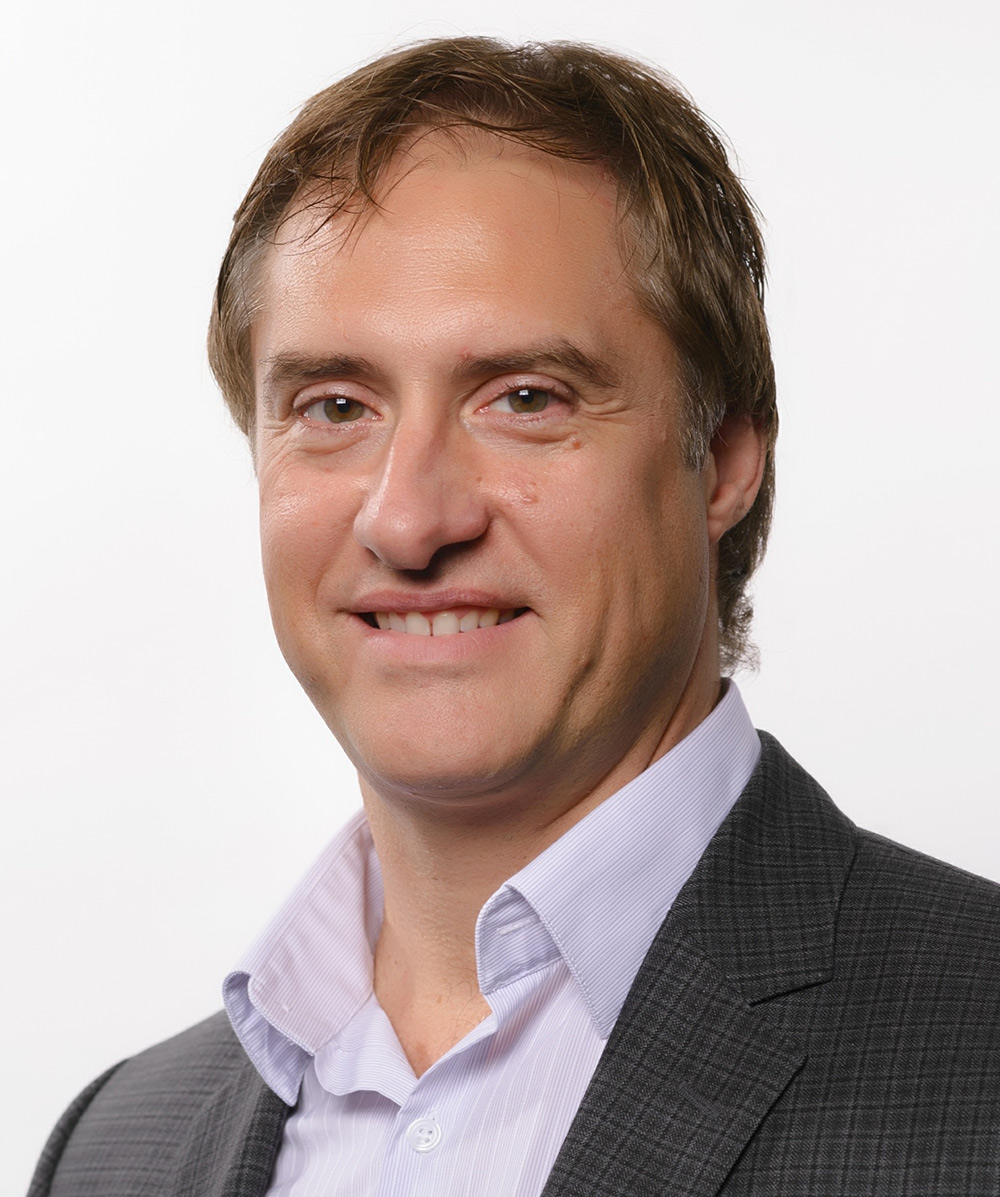 Earned his elite CITP®|FIBP® designation: Nov. 2015
Looking back over his career, Sylvain Charbonneau notes that international trade and entrepreneurship have been part of his life from a young age.
"My grandfather and many of my uncles were businesspeople, and some of them traded outside Canada, so my family influenced me to build a business mindset and a customer service approach. As a teenager, I was happy to work on weekends and summer breaks for a company that dealt with recycling vehicles and parts. I was doing a bit of everything, and I liked serving customers and being surrounded with the spirit of entrepreneurship."
A few years later, he earned his commercial driver's license and a diploma from the Training Center for Road Transport.  Armed with this training, he began picking up and delivering trucks, parts and machinery for his family's businesses. This first step into international trade was both a fun and formative experience.
"I enjoyed this period of freedom and excitement, discovering landscapes and major cities on the East Coast down to the border of Mexico. A lot of these deliveries were related to goods exported overseas through major ports of Canada and the U.S. This was an important first step for me in my international trade experience."
Building an impressive resume in communications
Looking to expand his skills in a new sector, Sylvain decided to go back to school, earning his Bachelor degree in communication and psychology, followed by his Master's degree in communication sciences. His studies focused on culture and international relations, PR and new communication technology, all of which have proven useful in his career.
As he studied, he also worked two jobs in sales and marketing for which he attended trade shows in Canada and Mexico, and conducted market research.
After graduating, he spent the next six and a half years working as a Communications Adviser for Hydro-Quebec, and another year and a half as Director of Communications and Marketing for Netsym Communication, a small start-up. During this time, he also got his first teaching job as a lecturer in communications planning at the University of Montreal.
With several years of experience under his belt, Sylvain had become an enticing recruit for companies like Le Groupe Lussier, a Fortune 500 Quebec company, who offered him a contract in 2007. Harnessing all of his previous training and experience, he was able to make major positive changes throughout the company during his time there.
"I worked to review and optimize policies and procedures and put in place a structure, system, and communication strategy. I managed the logistics and transportation department, including up to 20 employees during the transition, and oversaw an increase in efficiency and profitability while maintaining high customer satisfaction."
Eager to be on the road again
Once his contract ended, Sylvain finally had the time to pursue a lifelong dream: a solo motorcycle trip west across Canada, and then down the West Coast.
"I crossed Canada from Montreal to Vancouver, and also went to Tofino to see the Pacific Ocean. It was so exciting. I enjoyed that feeling of freedom. Crossing Canada by road was an amazing experience! Later, I decided to continue exploring the West Coast by going south across Washington, Oregon and California to the Mexican border. During these trips, I saw so many beautiful natural landscapes that fed me with a great energy."
Soon after his trip ended, he accepted a position teaching business, marketing and economics at the Canadian International School in Cairo, Egypt. Moving there in 2010, he was able to teach while also visiting Turkey, Israel, Palestine and Jordan. When Egypt's revolution broke out in 2011, he was forced to return to Canada for safety reasons.
His experience there led to a new contract with a Quebec company looking to increase its trade in Western and Central Africa. His work gave him the chance to continue to travel, as he attended meetings and trade shows in Burkina Faso, Togo and the Democratic Republic of the Congo.
Setting down roots and sharing his experience
At the end of his contract, Sylvain started looking for opportunities to develop his international trade skills further with practical industry training. When he discovered the FITT-accredited courses at Ashton College, he found the appeal of moving to the West Coast too strong to resist, and relocated there to begin his courses.
He found the course content practical and the classroom environment to be the perfect way for him to engage with the material.
I always liked to learn, so for me it was a pleasant experience. I especially liked to be able to link the concepts to my previous experience, and to have a chance to discuss many topics with other international students while learning.
The in-class experience and discussion with fellow students also came with one other unexpected but life-changing effect.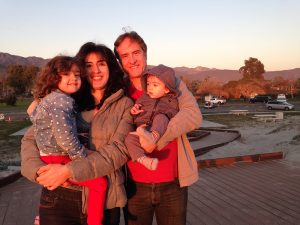 "I met my wife while taking the FITTskills courses! She was my classmate, then we became friends. Afterwards we started to date and we got married the following year. Now we have two children together and we are very happy. My wife works for a customs broker and freight forwarding company in Vancouver."
"My new marital status made me want to take a break from traveling and to look for professional opportunities in Vancouver. Using the combination of my professional and academic background, I decided to offer my services as an instructor."
Since 2012, Sylvain has taught FITTskills courses in the Vancouver area – first at Sprott Shaw College, then his alma mater Ashton College, and now at Ascenda School of Management.
"I like teaching because I feel that my experience can benefit other people. And it's good for me because I get so much from being in contact with students from all around the world and various profiles and backgrounds. I also have more flexibility and time to spend at home with my two young children, which is my priority at the moment."
He also balances his teaching work with running his own international trade and communication consulting company, SC Communication, which he started in 2009. Working with companies on international business development, communications, marketing, trade shows and project management, he has had the opportunity to help many different companies while balancing his other responsibilities.
In 2015, Sylvain added the CITP®|FIBP® designation to his credentials.
"I like to be connected to other professionals with the designation, to feel I belong in that exclusive elite community of recognized global trade professionals. The designation is helpful to differentiate myself from other professionals when it comes to proposing my services to a potential customer or employer."
I realized that I'm now perceived differently as an educator and a trade professional because I've earned the CITP®|FIBP® designation. I have also received more contract offers since I got my certification.
Sylvain is now looking forward to new challenges, and being involved directly in projects in the field again. With his extensive experience, it won't be long before we have more stories of his accomplishments to share.
Want to connect with Sylvain?

LinkedIn: Sylvain Charbonneau

Twitter: @charbosy
Learn more about the CITP®|FIBP® designation
INTERNATIONAL BUSINESS CERTIFICATION—CITP®|FIBP®
Advance your career and build your professional credibility in the field of global business by earning the Certified International Trade Professional (CITP) designation.
Why Earn the Certified International Trade Professional (CITP) Designation?
The Certified International Trade Professional (CITP) designation is the world's leading professional designation for the field of international business. So whether you're new to global trade or have over a decade of direct experience, you'll find the CITP designation can help advance your career and build your professional credibility.
The CITP designation sets you apart in the competitive international business industry because it's proof you possess the competencies global business experts have identified as being essential for a successful career in international trade. It also recognizes your dedication to ethical business practices and ongoing professional development—both of which are desirable traits for today's global business practitioners.