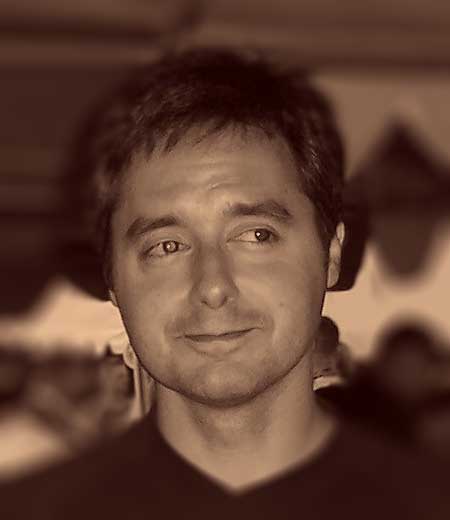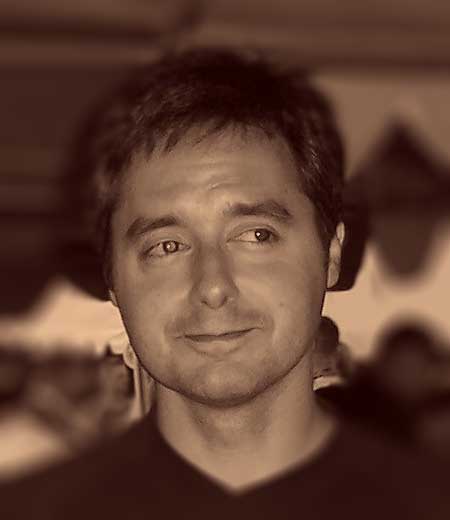 Earned his elite CITP®|FIBP® designation: Dec. 2016
Paolo Filipponi's father, a Senior Executive at Alitalia (Italy's flag carrier airline), inspired him to follow his footsteps into an international career of his own. He graduated from Humber College in Toronto with a diploma in Travel and Tourism, yet on the cusp of a burgeoning career in this field, he decided to pursue an Arts degree specializing in Italian and Film Studies at Carleton University in Ottawa. As he puts it:
"Before university, I graduated with a diploma in travel and tourism from Humber College. I had a job with a European airline ready for me the day after I graduated but I went to university instead. This was partly due to the disruptive changes in the travel industry and personal aspirations. I was fortunate to have the full support of my parents and nonno (grandfather) on these career decisions and changes. But in the end I came full circle with another international client service-oriented profession."
Starting with a crash course in international trade at the Minister's office
After graduating college, Paolo's love for travel, politics and international relations led him to start a career at the Department of Foreign Affairs and Trade.
Paolo hit the ground running in his first position in international trade, as an intern in the Office of the Minister for International Trade.
"Upon completion of my Bachelor's degree from Carleton University, I started working full-time in the Minister's office providing client service on trade programs and initiatives to industry leaders, associations, and stakeholders at the provincial and municipal levels."
Through this work, he learned a lot about international trade policy, promotion and the barriers Canadian companies face in foreign markets. He also learned the value of the Trade Commissioner Service to companies' exporting initiatives, witnessing the strong support the TCS offered through 14 cabinet shuffles and four changes in government.
"I really thrived in discussions with political staffers and how the prevailing government's policies affected companies and the Canadian economy. This prompted me to seriously think about how I could be more directly involved in shaping Canada's prosperity."
I firmly believe in global trade as a positive force in improving people's lives.
Promoting trade through knowledge building
Paolo's first foray into trade promotion came when he joined the Investment Services division, marketing Canada as a prime location for Foreign Direct Investment. From there he moved on to the Science, Technology and Innovation division, where he promoted Canada's innovation eco-system, to advance the country's ambitions to scale-up and commercialize technologies.
Today he is a trade commissioner for Global Affairs Canada in the TCS Support Division. As a trade commissioner Paolo provides the tools and training the global TCS network needs to help companies successfully do business abroad.
"My typical day involves developing and maintaining many online learning initiatives that help our officers prepare for assignments abroad. My job is to develop materials and interactive methods of learning to increase our officers' knowledge in a specific field so that they can provide the necessary support to clients out in the field. This could be in the areas of trade policy, investment or science and technology."
Paolo can also be found speaking to trade commissioners overseas about their learning needs, talking to the provinces on what his Department is doing to increase commercial knowledge, shooting a video, or planning and organizing the next set of learning events.
He also runs a Lunch and Learn series to promote and increase internal knowledge of various business lines within his department.
"As the global economy becomes more complex with cross cutting issues playing heavily into the mix, it is important for Trade Commissioners to view things in an integrated fashion in order to provide value added service to clients."
All in all, Paolo plays an integral part of in the knowledge capacity of his important department team at the Trade Commissioners Service.
We are a knowledge-based Department and you might say that I'm an integrator and broker of knowledge.
Network building online and off
In his spare time, Paolo continues the sharing of knowledge with the greater international trade community. He launched and managed the  TCS Global Science, Technology and Innovation discussion group on LinkedIn three years ago while working in the Science, Technology and Innovation division. It has become a vibrant international innovation network with over 2200 members.
"Any exporter or international trade professional who thinks strategically and internationally needs to join this network. I am also working on a new social media project, an Alumni network for the Canadian Trade Commissioner Service."
"It's all about relationships and building your networks of communities of interest. The various social media platforms have opened up new levels of opportunities for us to promote Canadian goods and services, technology and values to compete in globally. It's up to us to dream big, be creative and innovative, and seize the opportunities.
Paolo also looks for new ways to expand his own global trade knowledge, which is how he got involved with the FITTskills program.
The courses were comprehensive and I learned a lot. The facilitators were skilled and experienced in their field. I will always refer back to the FITT textbooks in all my future work.
"My favourite course was Global Supply Chain Management because it really helped me conceptualize international trade into practical terms."
After completing the program, Paolo applied for the CITP|FIBP designation to formalize his practical experience in international trade.
"I'm very proud of achieving this designation and can see myself applying the methodologies in my daily work.  It will give me the confidence to pursue and provide value-added service to a broader range of clients."
Paolo's other passion is being part of another international community – the soccer community.
"I have spent over 20 years as a player and volunteer in a local soccer club, the Ottawa Gloucester Soccer Club. I have a passion for both roles. Whether it is international trade or team sports, you have to build a strong, integrated and compact unit and work together to see real success."
Learn more about the CITP®|FIBP® designation
International Business Certification—CITP®|FIBP®
Advance your career and build your professional credibility in the field of global business by earning the Certified International Trade Professional (CITP) designation.
Why Earn the Certified International Trade Professional (CITP) Designation?
The Certified International Trade Professional (CITP) designation is the world's leading professional designation for the field of international business. So whether you're new to global trade or have over a decade of direct experience, you'll find the CITP designation can help advance your career and build your professional credibility.
The CITP designation sets you apart in the competitive international business industry because it's proof you possess the competencies global business experts have identified as being essential for a successful career in international trade. It also recognizes your dedication to ethical business practices and ongoing professional development—both of which are desirable traits for today's global business practitioners.