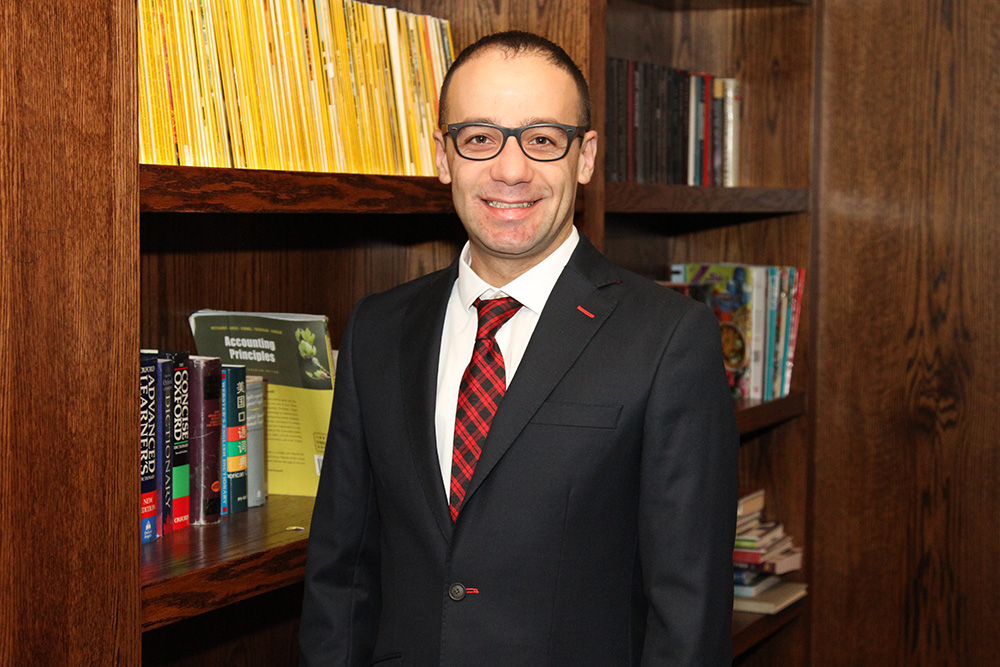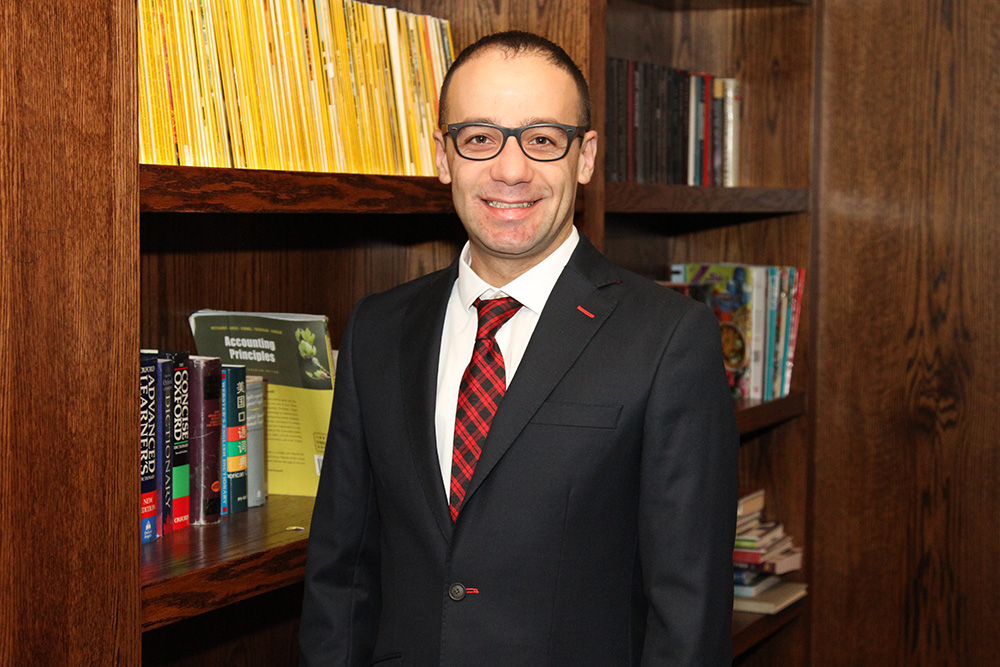 Earned his elite CITP®|FIBP® designation: June 2016
Even before Kamo Mailyan and his family moved from his native Armenia to Canada in 2012, he had already achieved an impressive list of accomplishments.
With an educational background in public administration and international development, he served as an election observer during Ukraine's 2007 parliamentary elections for It's Your Choice, an Armenian non-profit organization dedicated to vote-monitoring for democratic elections. He also worked on youth and women's programs with the National Democratic Institute (NDI), and coordinated the business component of a USAID project to help begin rebuilding relations between Armenia and Turkey.
Kamo moved on to co-found a successful company importing medical products to Armenia and Georgia from Europe. He is particularly proud that the company serves as a good corporate citizen in both countries and regularly contributes to social projects.
"The most recent project was a donation to the zoo of Tbilisi (Georgia's capital city) after a flooding that left animals roaming in streets of the city," he added.
A new beginning: country, education, and career path
Moving to Canada came with its challenges, but also provided some unexpected opportunities that led Kamo to where he is today.
"After arriving in Canada with my family in 2012, I faced a challenge in transforming my career path and finding where I wanted to be. For this purpose, I joined the marketing program for internationally educated professionals offered by York University, which helped me to explore various business sectors and understand where I want to be. I was in the middle of my studies when luckily I got introduced to Ronald A. Chisholm Limited, one of Canada's best managed trading companies. I started my career in international trade at Chisholm working on market research and access strategies, and shortly after I started selling frozen meat and fish products."
Ronald A. Chisholm Ltd., a wholesale frozen meat, fish and dairy trading company, has operated since 1938, and he says working for such a long-established company has been greatly beneficial to his training and career development.
"I call this company knowledge 'a corporate social asset'. This is something no university can give you, and it keeps the company and its team strong during the ups and downs in international trade and markets. Shortly after I joined Chisholm, I witnessed sanctions in international markets and change in the trade landscape."
It is important for a company to not only survive such challenges, but to overcome them with dignity and leave customers happy.
"I am pleased and proud to be a part of it, and believe in this changing global market there are still a lot of things for me to learn, and I am open to it."
To augment his on-the-job training, he decided to take FITTskills courses with the aim of building on his international trade skills and expertise. As a strong proponent of continuous professional development, he recommends that anyone else who is interested in international trade should do the same, no matter their current career status or level of knowledge.
"For someone to be a professional in their field, they should always return to studying and continue improving their knowledge. A good athlete does not stop training after they win a competition, and professionals in all fields should follow a similar approach. Chisholm is a great school for me, and the people I work with are the best to ask for advice. Working here has taught me skills and knowledge no university can give. Nevertheless, I always try to use every opportunity to improve my knowledge and skills, and FITT was definitely a good investment of time and resources. I would highly recommend their training."
The key to global business is being social
During his time with Chisholm, Kamo has especially enjoyed the outreach aspect of his work, meeting new people and building the connections needed to craft new business deals.
I've come to understand that sales is social, and it is the most interesting part of this job. You become friends with people, and there is a social component behind every successful deal and long-term cooperation.
"My favorite part is the exhibitions and trade promotion events organized by Canadian diplomatic missions in other countries. This is where I meet more people, explore new markets, and learn more information."
Sometimes, his Armenian heritage is an important way to build those relationships.
"During an exhibition in Paris, I was walking in a hall when I heard two people speaking Armenian – my native language. I stopped by, and invited them to our Chisholm stand for coffee. Now we are friends, and we cooperate on business deals."
In other instances, living in Canada has been the key to relationship building with customers.
"One of my customers told me his children like maple syrup and asked him to bring them some from the exhibition we were attending. He had approached a Canadian pavilion, which had some, but was told it was for display only and not for sale. I talked to the woman from that Canadian company, offered some treats from our pavilion, and said that we wanted some maple syrup for my customer's children. We had a very nice conversation, and ended up taking more maple syrup with us than we'd asked for, and all for no money. Afterwards, my customer thanked the woman by email and has continued to order small quantities for his children."
Two reasons for celebration in the summer of 2016
As part of his continued career development, Kamo applied for and earned his elite CITP®|FIBP® designation in June 2016. While adding the designation to his resume was certainly part of his motivation, his main priority was being able to connect with others and stay on top of the latest information.
"I applied for the CITP®|FIBP® designation to be a part of the network. I also wanted to improve my knowledge and skills to be more competitive in my job and move faster towards my goals. From time to time, if needed, I can connect with professionals and peers with the designation who work in various sectors, both government and private. In addition, the news, updates and tips I receive from are helping me stay up to date and follow current trends in international trade."
Meanwhile, the company he co-founded in Armenia and Georgia had performed so well that it was attracting attention in high places, leading to his proudest achievement to date.
"For its business achievements and social projects, the company was nominated for an award in August 2016 by the Georgian government."
Then an international committee, the Union of National Business Rating (including Georgia, Kazakhstan, Belarus, Russia, Ukraine and Uzbekistan) granted me the Medal for Outstanding Achievement in International Markets.
My friends who co-founded that company and still run it received awards as well. I was unable to go to the awards ceremony in Kazakhstan, but the award was sent to my address in Armenia."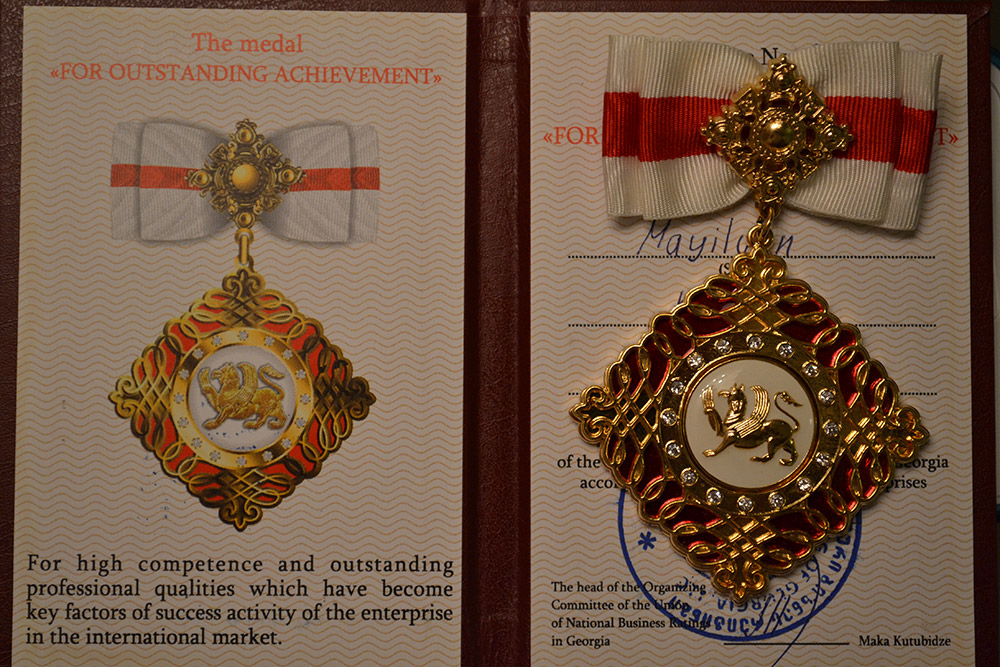 "This is something that made me feel really proud. Like planting a sapling and watching it become a healthy tree, my friends and I have been able to watch our company grow since we first started it, and it's exciting to know it will only continue to grow in the future."
We look forward to seeing Kamo achieve even greater accomplishments in his already distinguished career.
Learn more about the CITP®|FIBP® designation
INTERNATIONAL BUSINESS CERTIFICATION—CITP®|FIBP®
Advance your career and build your professional credibility in the field of global business by earning the Certified International Trade Professional (CITP) designation.
Why Earn the Certified International Trade Professional (CITP) Designation?
The Certified International Trade Professional (CITP) designation is the world's leading professional designation for the field of international business. So whether you're new to global trade or have over a decade of direct experience, you'll find the CITP designation can help advance your career and build your professional credibility.
The CITP designation sets you apart in the competitive international business industry because it's proof you possess the competencies global business experts have identified as being essential for a successful career in international trade. It also recognizes your dedication to ethical business practices and ongoing professional development—both of which are desirable traits for today's global business practitioners.