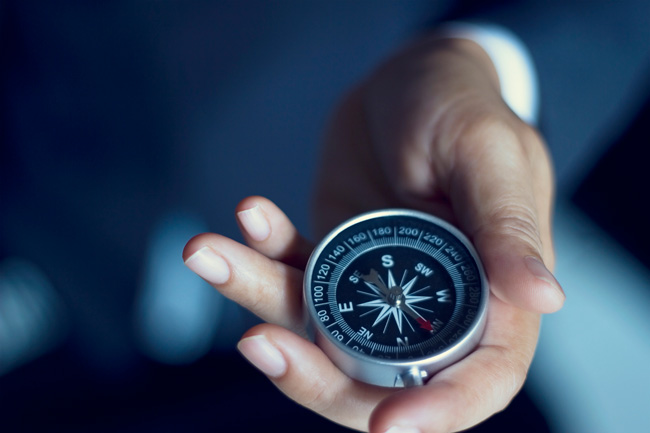 Any market entry strategy can involve working with a business partner. Direct exporters may partner with distributors and indirect exporters may partner with trading houses. All forms of strategic alliance involving partner organizations, mergers, and acquisitions are more likely to succeed if an organization has developed a working partnership with the target organization first.
Even with Greenfield investment, an organization might need to work with a foreign partner to, for example, find financing or obtain supplies for a newly built factory.
Local partners can provide on-the-ground knowledge and contacts. Foreign partners also help reduce the risk to the organization.
In a broad sense, partners can also include governments and other organizations, such as financial institutions. Governments play a significant role in the promotion of international trade and offer a number of support services to organizations to facilitate expansion into markets. The same can be said for non-governmental organizations (NGOs) and industry associations. Consultants also provide international trade services that organizations can access. Financial institutions can play a supportive role for organizations embarking on international trade.
The success or failure of market entry depends on the partners with which an organization works. The search for the best partner possible can be both time consuming and costly. Partnerships can succeed only if the participants are willing to devote sufficient time, energy, resources, and skilled people to make them work. This includes the effort needed to find the right partnership. The updated FITTskills seventh edition International Market Entry Strategies course dives into where you should be looking when searching for a foreign business partner.
Finding the Right Business Partners 
Organizations may have to evaluate many candidates before a suitable partner is found. Fortunately, there are many sources of information and assistance that can provide the names of potential candidates, supply background information about them and help verify information provided by the candidates. Such information is vital to building your team of foreign partnerships.
1. Business Associates
Effective partnering depends on effective networking. This is especially true for small businesses. Formal and informal business links are important ways of developing contacts, securing business information, initiating cooperative activities, gaining access to new sources of capital and obtaining technology.
Business associates with experience in the target country are especially valuable, as an organization can often hear about a potential partner when discussing other matters with a business contact.
Initial exploratory meetings with potential partners often produce much better insight into market dynamics, segments, and competitors. This means early meetings with other market insiders are often an incredibly valuable source of information.
Networking through people you have a relationship with is one the best ways to find potential partners. Personal introductions carry a certain level of trust, so start searching for introductions to likely partners. Let people close to you know you are looking for a partner. Ask for introductions. People are often willing to share their networks when it seems like a 'win-win' for everyone involved.
If you identify someone specific you would like as your partner, ask your network for introductions. You would be surprised how often you're only a couple of introductions away from almost anyone.
2. Business Associations
Business associations include chambers of commerce, boards of trade, industry associations, and bilateral business councils set up to develop trade with specific target countries. These associations can provide contacts and business information. Chambers of commerce and industry associations in target countries are also good sources of information. In many countries, industry associations maintain industry statistics as well as membership lists.
3. Business Advisors
Organizations should consider using consultants and specialists, such as lawyers and accountants, to search for potential partners. Although this can add to the expense of market entry, business advisors can use their experience to set up new networks rapidly and speed up the introduction of contacts.
For smaller organizations new to international trade, such services can greatly decrease the time involved in establishing an effective partnership.
Some organizations with investments in a group of local firms might seek partnerships with organizations that have invested in a complementary group of firms, as a means of helping their clients expand and develop.
4. Financial Institutions
Banks, individual traders (brokers), export credit agencies (ECAs), and trading organizations are all useful sources of information about potential partners in target market. An organization's bank has a vested interest in the organization expanding its business successfully, and if bank has a branch in the target country, the local branch will usually provide a broad range of local business information.
An organization's relationship with relevant financial institutions can be critical for international trade, not only in terms of partnerships, but for all types of market entry strategies. Financial institutions can often provide referrals to other institutions and individuals that can assist the organization in achieving its goals. Financial institutions can also provide information and support towards financing a venture. They are also excellent sources for information about current governmental and non-governmental programs, such as foreign investment programs.
5. Social Networking Sites for Entrepreneurs
Similar to business associations, online communities of entrepreneurs can be a good source of information related to potential partners.
There is a growing number of social networking sites devoted to making connections between potential partners. They provide a platform for sharing information and often encourage discussion.
This can be a unique way to access current information and opinions related to the target market and potential partners.
How did you your business partners help your business grow? Let us know in the comments down below. 
This content is an excerpt from the FITTskills
International Market Entry Strategies
7th edition textbook. Discover a new way to learn with our practical, flexible, leading edge global trade training.