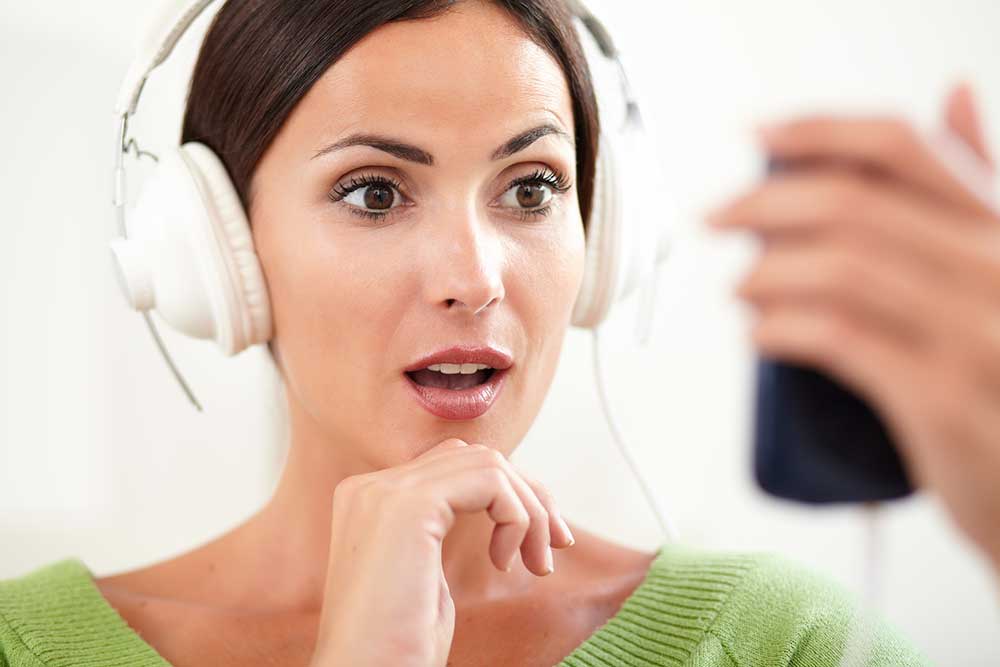 Have you ever considered that everything you buy and use daily is all the result of a supply chain?
If the sourcing, buying, manufacturing, transportation, distribution and delivery of that product didn't happen, you wouldn't be able to buy it or use it. It wouldn't exist. How would you live without these things?
Think of the food you eat, your toothbrush, the computer you work on, or the TV that plays your favorite shows – none of it would be possible without supply chains.
No one really thinks about all the tasks and people involved in even getting the socks into your sock drawer! Even you are part of this incredible process , whether you are aware of it or not.
Now, imagine if you were one of the millions of people in the countless roles that make it possible for you to enjoy that product. Rarely does anyone think twice about these efforts, or the sheer number of people involved.
Tune on, tune in and don't drop out!
Because supply chain touches every part of your business, we should hear more from the innovators across global brands and industries. Supply chain executives from all over the world are kicking butt and taking names, and you need to be at the forefront of these discussions or risk being left behind in the supply chain dust.
That is the very reason why the 2 Babes Talk Supply Chain podcast was started. The podcast is a venue where the people that make a supply chain work can share their knowledge. They can be highlighted for who they are and what they do to take something from an idea to a product in your hand.
The podcast is a place to go and listen to these stories and share in the knowledge these professionals have about their place in the supply chain. But what kind of stories are we talking about, and who are these rock stars, bringing your favourite products and services to your doorstep from all over the world? Here are a couple of my favourites from recent episodes:
Shayne Cannon, a senior customs compliance specialist, is passionate about how essential staying compliant is to avoid bankrupting your company. He gets a bit sidetracked talking customs jargon, but always comes back around to explain the main benefit to staying on top of compliance – peace of mind and being able to sleep at night.
Sheena and Monique from MSH District say it like it is when it comes to a widely debated topic – local vs offshore manufacturing. Plus one of these talented supply chain pros also has a "big hairy audacious goal" of becoming a Beyoncé back-up dancer in her spare time. You'll have to tune in to find out who in Episode 9: Heads Up – this one gets real and contains some adult content that might not be appropriate for all ears and all offices.
Tackling the biggest issues in SCM today
So who are these "2 Babes"? 2 Babes Talk Supply Chain was started by supply chain executive Sarah Barnes-Humphrey, CITP|FIBP, who is also the co-host.
Sarah started the podcast not only for other supply chain executives, but for anyone involved in or wanting to learn more about this interesting industry.
Nick Garrett, her co-host and "Babe #2", has been in customs brokerage for a few years and shares his knowledge, experience and the problem solving skills needed to clear a wide range of commodities across international borders. Sarah and Nick want to put the sexy into supply chain, through the guests they have on the show and the relaxed, informative interview style they have adopted.
Did you know that connected apparel and wearable technology are about to disrupt what we know of the supply chain?
And what is the future of 3D printing?
How will this change the way we distribute product and what we carry as inventory even by the end of the decade?
These are just a few examples of the topics we like to tackle on the show. The episodes are short. But, they are informative, fun and authentic, just like the supply chain experts they feature.
Are YOU getting the most out of your supply chain? Stay tuned! In November Caroline Tompkins, FITT's President and CEO will be our guest, talking about the many different types of jobs available in trading goods across international borders and how you can have a successful career in this growing industry.
You can check out 2 Babes episodes on iTunes and Stitcher – 2 Babes Talk Supply Chain and on their website www.2babestalksupplychain.com.