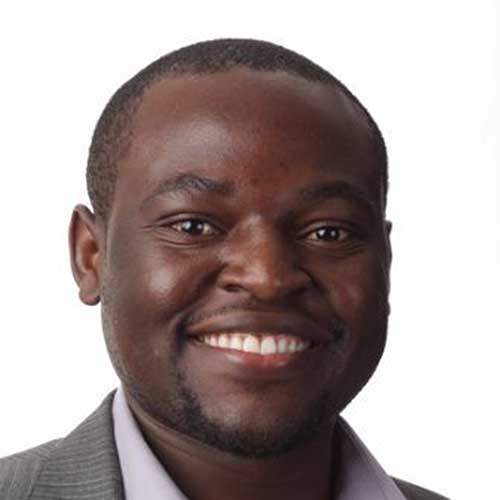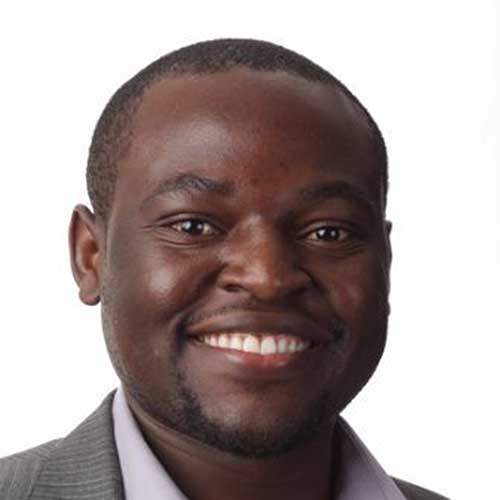 Earned his elite CITP®|FIBP® designation: May 2016
Willy Fogang, CITP|FIBP, is a Regional Account Manager for Small and Medium Enterprises (SMEs) in Manitoba at Export Development Canada. He works hard to provide financial and risk mitigation solutions to help companies in Manitoba expand internationally.
Willy was one of the first small business account managers to set up in Winnipeg, Manitoba. Through his efforts he has grown EDC's business in the region by 10% since he started, an accomplishment he is rightfully proud of.
An interest in the world of finance led him to complete a Bachelor of Commerce degree (cum laude) at the University of Ottawa in 2013. While he was studying, a representative from EDC made a presentation to his introduction to business class. He was instantly intrigued by the fact that the organization helped facilitate business representing more than 5% of Canada's national GDP.
What Willy had learned from the presentation stuck with him and he was able to secure a co-op position a year later with EDC. During his time as a co-op student, he was inspired by the great work EDC does in empowering companies to do more business around the world. When a full time position came available in 2012 he jumped at the chance, interning in the risk management office in Ottawa, ON. His success and enthusiasm led to another opportunity to take on a more customer-facing role as an account manager.
Doing whatever it takes to help his clients succeed
After gaining some experience as an account manager, Willy was more inspired than ever to help his clients navigate the complex world of global business for the first time. To do this, he knew he wanted to represent EDC from a strong position of confidence and knowledge. Some of his colleagues were taking FITTskills training and recommended the online courses, something that he could do at his own pace, on top of his busy schedule.
"I wanted a solid background in the legal aspects of international trade and market entry strategies. The FITTskills program offered training that could give me confidence and knowledge of the entire global trade industry as well as a practical skill set."
Willy was particularly happy to have the option to complete his training online, from multiple locations, whenever was convenient for him.
"I work in a regional office. Everything I do is virtual! The FITTskills online courses had the flexibility that I really appreciated. I travel a lot and wouldn't have been able to complete the training otherwise."
What I really like about the program is that it's so practical, and I've used what I've learned on the job with clients. That practical aspect of training is something that I haven't seen in any of the other training that I've done.
After completing the FITTskills program, it just made sense for Willy to take one last step to earn his Certified International Trade Professional (CITP®|FIBP®) designation.
"I wanted to get the designation because of the instant credibility. Having credentials that are well recognized always helps you get deals and that respect and trust from your clients. It makes them feel comfortable opening up about the problems that they have. With my clients at EDC, their business is their baby. They want to be able to trust that I really know what I'm doing."
A busy life helping others, fueled by gratitude
In his current role as Regional Account Manager for SMEs, Willy is the point of contact for all Canadian exporters in the region who are looking to grow and succeed internationally. His day is always full of activity, often requiring travel, to find and assist companies that would benefit from all of the services that EDC has to offer exporters.
He serves as the entry point for companies who are expanding their business in international markets for the first time and need funding, risk mitigation, and various solutions tailored to the specific market they are entering.
And it's the real, tangible help that he is able to offer these businesses that keeps him positive and excited about his job.
"In my role, I get to see clients take their businesses from 0 to 100. I love seeing that coming to life, and what might have seemed impossible become possible because of the information and assistance of EDC," Willy says.
I can help by providing the information and solutions so that exporters can get to where they want to be. And that is the most rewarding part of my job. It's what keeps me motivated to come in to work at 7am every day.
Willy takes that passion to help others outside of his role with EDC. He is currently looking into teaching international business courses at the college level.
"I see it as part of my mandate at EDC to help educate and expand the knowledge of others."
He is also very involved in his local community in Winnipeg, often putting in over 25 hours of volunteer work each week. He is the CFO and treasurer for St Matthews Non-Profit Housing Inc, a complex of 26 apartments and 10 offices set up to help low-income aboriginal families in the area. His drive to give back to his community comes from a very personal place of gratitude.
"My family arrived in Ottawa from Cameroon as refugees in 2003, when I was 11 years old. We got help from the Salvation Army and YMCA who made sure we had everything we needed. Since then I have always wanted to give back and feel like my contributions had an impact in someone's life."
Willy's endeavors to help others thrive, both in his local community and the greater global trade community, set an inspiring example for all CITP|FIBPs.
Learn more about the CITP®|FIBP® designation
International Business Certification—CITP®|FIBP®
Advance your career and build your professional credibility in the field of global business by earning the Certified International Trade Professional (CITP) designation.
Why Earn the Certified International Trade Professional (CITP) Designation?
The Certified International Trade Professional (CITP) designation is the world's leading professional designation for the field of international business. So whether you're new to global trade or have over a decade of direct experience, you'll find the CITP designation can help advance your career and build your professional credibility.
The CITP designation sets you apart in the competitive international business industry because it's proof you possess the competencies global business experts have identified as being essential for a successful career in international trade. It also recognizes your dedication to ethical business practices and ongoing professional development—both of which are desirable traits for today's global business practitioners.