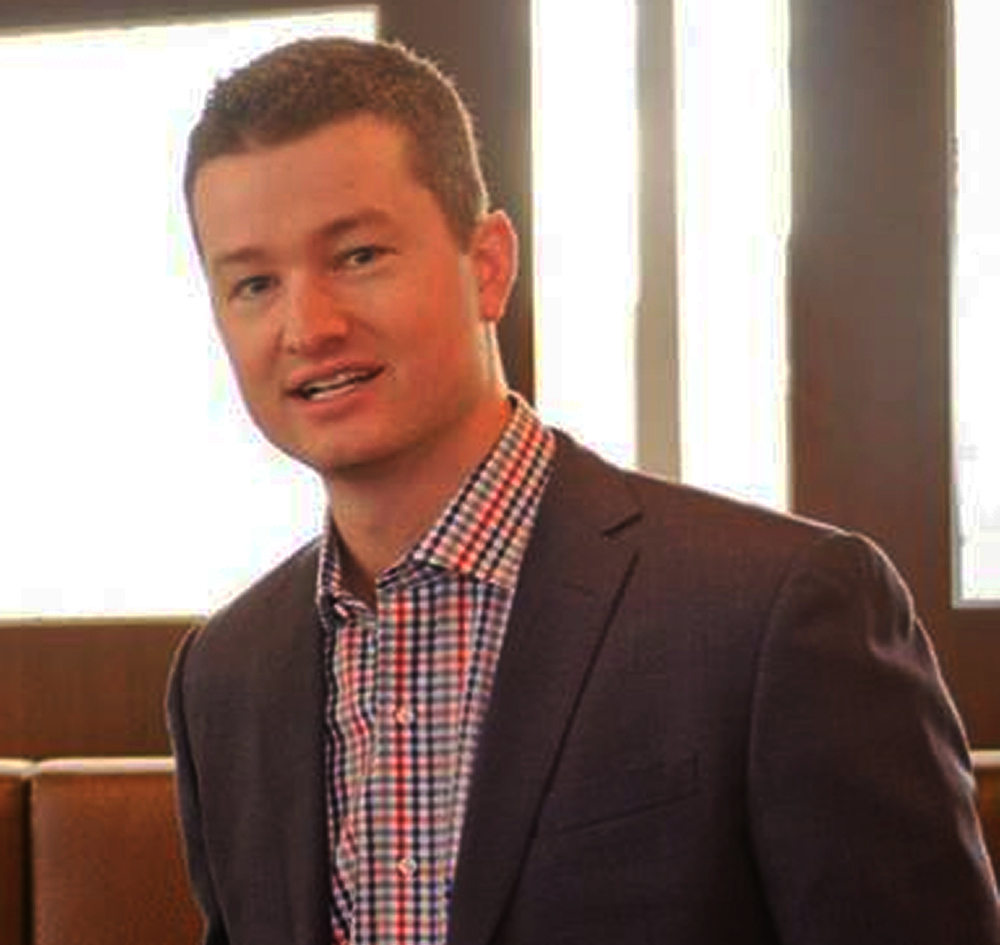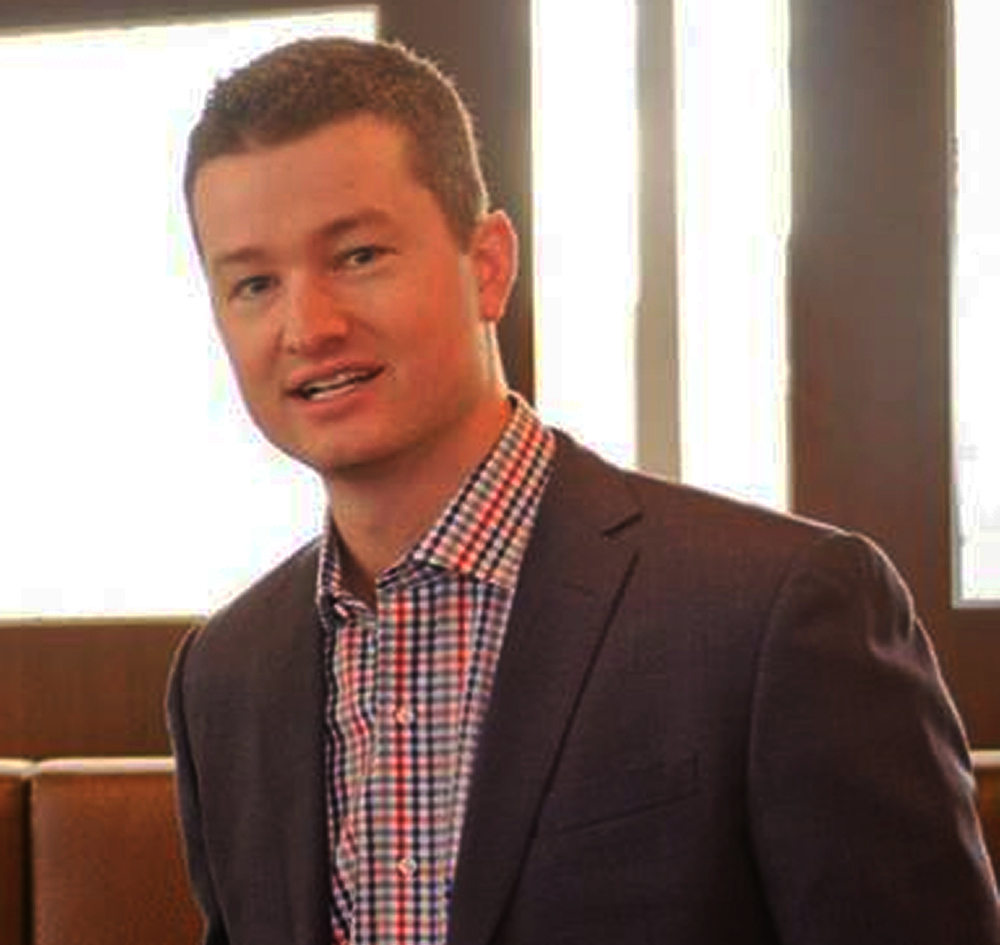 Earned his elite CITP®|FIBP® designation: Nov. 2015
Mark Jewells, CITP|FIBP is a Business Development Manager at First National Financial, Canada's largest non-bank lender, where he manages a large book of mortgage brokers in the Calgary and Lethbridge area.
Beginning his career with the ultimate leadership training
Knowing that he wanted to pursue a career in international finance, Mark enrolled in the International Business Administration program at Algonquin College in 2004, graduating in 2007.
"International business was the most enticing concentration for me based on the variety of content and material which was covered by the program. With international trade re-shaping our global markets I felt it was a quintessential time for me to pursue an education in international business."
Despite having his eye on a role in the global finance business, he made the decision to pursue another passion before delving into the corporate world. In search of a meaningful challenge, Mark enlisted as a reservist in the Canadian Forces in 2008.
"Although I was adamant about pursuing a career in the corporate world, the Canadian Forces always intrigued me."
I wanted to increase my leadership capability and challenge myself through one of the most structured and rigorous training programs in the country.
"I served with the Canadian Forces as a Reservist from 2008 to 2014. During this time I held a number of positions within the King's Own Calgary Regiment (RCAC) including deployment during the 2013 Calgary Flood as an Armoured Reconnaissance Troop Leader."
The experience taught him discipline and responsibility and instilled in him a lifelong passion for helping others and giving back to his community.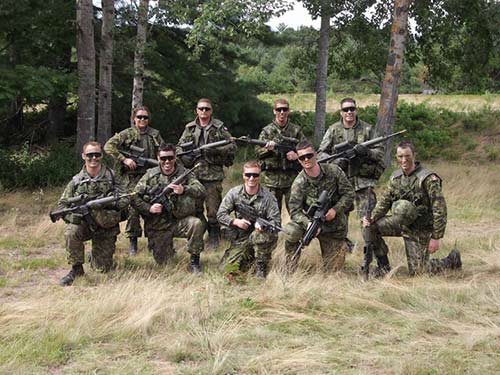 Helping his clients through their largest transactions in mortgage services
Mark got his feet wet in international finance by taking a position as a Client Care Specialist with Bank of America, where he provided credit-related customer service to the American market.
He soon moved on to mortgage services, working as a mortgage underwriter for CIBC from 2007-2010, then Bridgewater Bank in 2011, and finally First National Financial LP, where he was promoted to a team lead in 2013.
In March, 2014, Mark moved into his current position as Business Development Manager at First National Financial, where he is a key part of the mortgage services team.
"I manage one of the largest broker territories in the country. My typical day consists of fielding emails and phone calls on potential mortgage applications."
"I am responsible for communicating product, rate and underwriting updates. Furthermore, I develop new sales strategies and execute quarterly presentations to our executive team on my territory's progress."
The best part of my profession is that every day is different. There's always a new challenge or opportunity that presents itself as a Business Development Manager.
Practical international training pays off on the job
Mark says the FITTskills courses he took while earning his International Business degree at Algonquin College helped him face these many challenges and gave him a deeper understanding of what his clients involved in international business face every day.
"The FITTskills courses provided me with a solid understanding of how countries exchange goods and services at an international level."
"The courses touched on all major aspects of international trade; from logistics to market entry strategy to international law. The textbooks were easy to follow and offered current, relevant information."
I highly recommend these courses to anyone considering pursuing a career in international business.
One of the practical aspects of the FITTskills training which prepared Mark for his future career was a case study project involving research on the business challenges and opportunities of a major global corporation.
"One of the FITTskills projects that resonated with me was the final case study on a multinational organization. I chose General Dynamics, the 5th largest defense contractor in the world."
"I went as far to interview Dynamics at a military exposition in downtown Ottawa which provided me with invaluable insights and helped me achieve an admirable grade."
Although today Mark isn't directly involved in buying and selling internationally, he's found his global business studies have provided him with valuable insights into the world of his clients, enabling him to better represent them.
"I have reviewed and analyzed many 'New to Canada' mortgage applications from across the globe including: United Kingdom, Egypt, Papua New Guinea, and Nigeria, among others. I have also acted a liaison between our brokers and underwriting team for sourcing down payments from international accounts."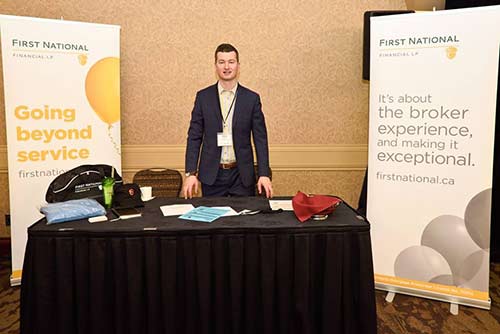 Capitalizing on his leadership skills with an eye to the future
Mark decided to make a further commitment to his field, demonstrating his abilities as a global business professional, by applying for his elite CITP®|FIBP® designation. His application was successful and Mark became a CITP®|FIBP® in November 2015.
"I believe achieving the CITP®|FIBP® designation is an essential step in becoming a global business leader. International trade is a vehicle for globalization, and as a CITP, I stay ahead of the curve in our ever-changing global market."
"For anyone applying for a career in international trade, the designation will help differentiate you amongst the competition."
Outside of work, Mark continues to give back to his community through donating his time as a Big Brother with the Big Brothers Big Sisters Organization in Calgary, Alberta.
"I have been engaged with Big Brothers Big Sisters of Calgary for seven years mentoring an underprivileged young man by the name of Adam."
The mentorship program has provided me with valuable tools and a new perspective.
"Becoming a role model and teaching Adam the value of hard work, goal setting and respecting others has been extremely rewarding. I am a firm believer that we need to give back to the community we thrive in."
We know this is only the beginning of a long, successful career in international business and wish Mark continued success in his leadership pursuits. We're looking forward to seeing where the next phase of his career takes him on his journey as one of the global trade elite.

Want to connect with Mark?

 LinkedIn: Mark Jewells
Learn more about the CITP®|FIBP® designation
International Business Certification—CITP®|FIBP®
Advance your career and build your professional credibility in the field of global business by earning the Certified International Trade Professional (CITP) designation.
Why Earn the Certified International Trade Professional (CITP) Designation?
The Certified International Trade Professional (CITP) designation is the world's leading professional designation for the field of international business. So whether you're new to global trade or have over a decade of direct experience, you'll find the CITP designation can help advance your career and build your professional credibility.
The CITP designation sets you apart in the competitive international business industry because it's proof you possess the competencies global business experts have identified as being essential for a successful career in international trade. It also recognizes your dedication to ethical business practices and ongoing professional development—both of which are desirable traits for today's global business practitioners.