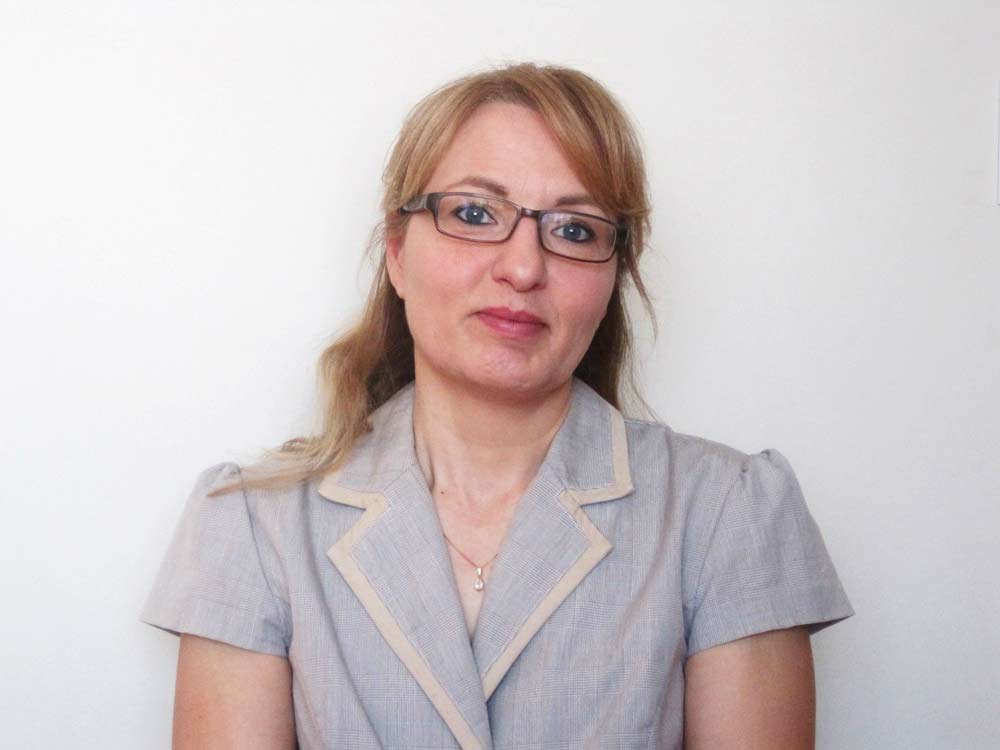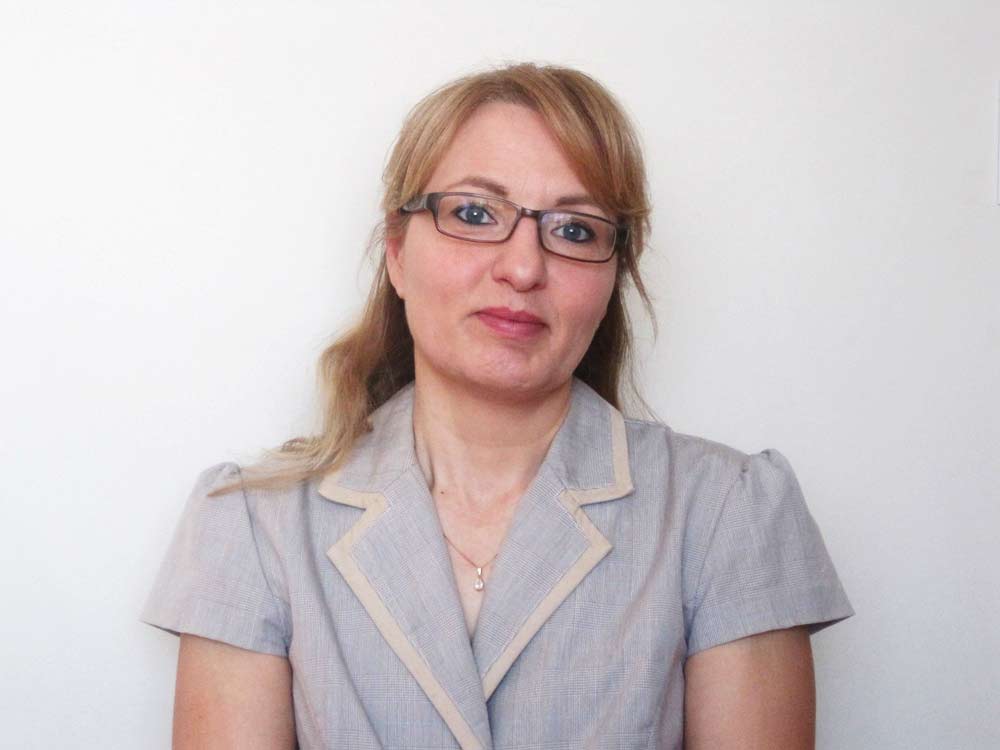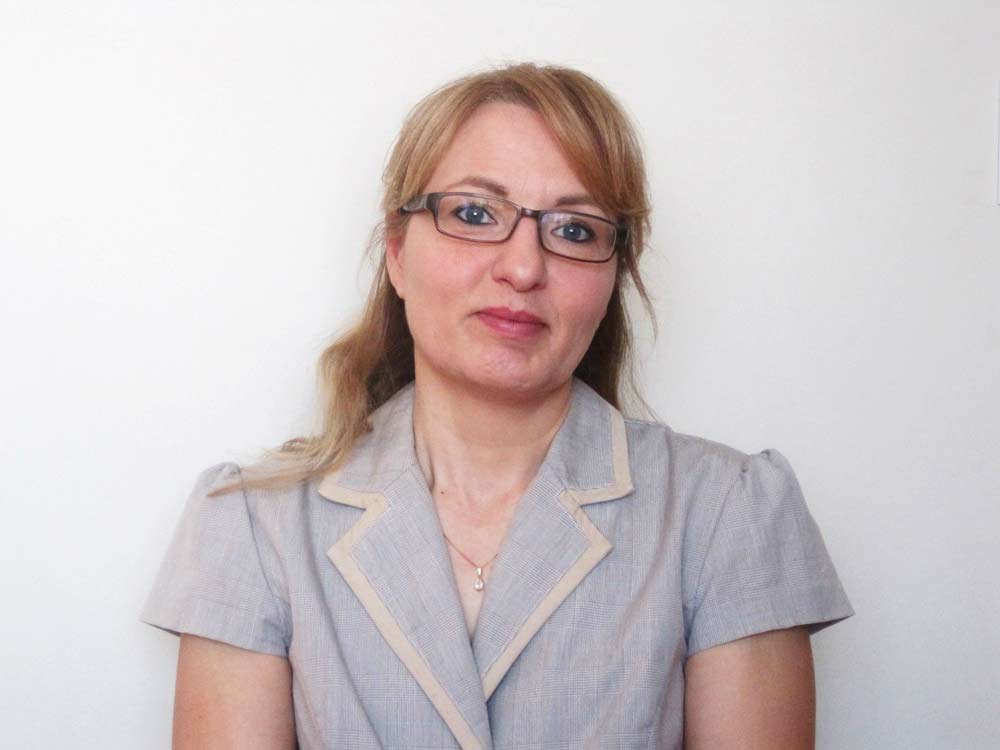 Earned her elite CITP®|FIBP® designation: Oct. 2015
Magali Bourdeilh, PACI|FPAI (the French acronym for CITP|FIBP) is the Coordinator, Procurement and Transportation Logistics for Mosaique Surface, a company specializing in custom stone mosaics.
After building up more than nine years of experience across the globe working in the U.S, China, Africa and Europe, she is excited to take on the new challenges of her latest role.
Putting the international in international trade
As she studied international trade in France, Magali took advantage of three incredible two month internship opportunities to get her career off the ground. First, she worked as a Production and Logistics Coordinator for a company selling tax and accounting software in Tulsa, Oklahoma.
Next, she took on the role of Production and Distribution Coordinator at a company selling sculptures, gifts and tourist products based in Beijing, China. In the role, she studied commercial demand and took care of product management and stock control for the company.
Her final internship was as an Import Coordinator for a food and beverage company in Port Louis, Mauritius, the capital of the small African island nation located to the east of Madagascar.
Once she completed her diploma in International Business Management, the combination of her impressive international experience and linguistic proficiency (she is fluent in French, English, and has some knowledge of Spanish) made her an enticing candidate for many companies.
Her first full-time position was as a Pre-Shipping Inspection Coordinator for Bureau Veritas in Paris, one of France's biggest companies and a world leader in compliance measurement, inspection and certification.
Magali became part of the company's Nigerian department, and she was placed in charge of import licenses, pre-shipping inspections and ensuring importers get their Clean Report of Inspection (CRI) to obtain the necessary customs clearance.
"I would typically validate about 180 import licenses and amendments per month, and offer information and advice to exporters and suppliers. Verifying and certifying the final documents for customs clearance and storage documentation became my responsibility. I also got to train and supervise a team of six people to help with my work."
I had to learn quickly, but it helped me learn how to be a leader in international business, and to adapt to any new situation that comes my way.
Reaching extraordinary heights in import export
After two years with Bureau Veritas, Magali moved up to an interim role as Import-Export Manager with Proengin, an American company (the head office is based in Florida) whose subsidiary is located in France, manufacturing equipment to detect harmful chemical or biological agents.
Their equipment is marketed and used in over 45 countries by various national armed forces, civil security personnel, first responders and customs agents.
Her responsibilities included dealing with the French military to ensure all regulatory approvals were met and all import/export paperwork met the proper criteria. She also managed and monitored air exports of the company's products.
At the end of her four months, she transitioned into a new role as International Logistics Manager for Sogea-Satom, which is part of Vinci SA, the world's largest construction company, employing over 185,000 people.
Responsible for arranging exports and major procurement projects in countries such as Madagascar, Congo, Democratic Republic of Congo and Gabon in Africa, Jamaica and the French overseas departments and territories: French Guiana on the South American continent, Martinique and Guadeloupe in the Atlantic Ocean, Mayotte and Réunion in the Indian Ocean and New Caledonia in the Pacific Ocean, her experiences diversified further.
In fact, one of her experiences went far beyond global trade into outer space!
For one of my projects, I was responsible for the delivery of construction materials, various equipment, and spare parts for vehicles and construction site equipment in order to carry out the launch pad for Soyuz spacecraft in Kourou, French Guiana.
"In total, the budget for the project was U.S. $212 million."
Magali frequently dealt with a great deal of logistical issues, from import licenses and pre-shipment inspections to creating export invoices for customs, managing air and sea exports and dealing with freight forwarders.
Through these efforts, Magali and her company were able to produce some amazing results.
"We built infrastructure and buildings that improved a lot of lives in many countries: hospitals, schools, buildings, roads, a desalination plant and a wastewater treatment plant are all examples that come to mind."
Building a well-rounded skill set through import-export training
With extensive experience in many areas of international trade already, Magali wanted to continue to expand her horizons, and found FITT courses to be the perfect opportunity to do so.
It seemed essential to go back to my studies and take FITT courses last year to update my knowledge, especially in regard to international law, international finance, business management, logistics and international transport.
After completing her courses, she was excited to apply for her elite PACI (CITP) certification, knowing it will help her to pursue future opportunities.
"I'm very passionate about working in this dynamic and rigorous field, and I feel that I have all the skills and leadership abilities to take on any challenge that comes my way."
She recently started in her current role as Coordinator, Procurement and Transportation Logistics, and enjoys the chance to work with the company's over 100 distributors across Canada, the U.S. and England.
With such an extraordinary range of experience already, Magali will undoubtedly help her new company grow and will continue to thrive in her career for many years to come.
Learn more about the CITP®|FIBP® designation
INTERNATIONAL BUSINESS CERTIFICATION—CITP®|FIBP®
Advance your career and build your professional credibility in the field of global business by earning the Certified International Trade Professional (CITP) designation.
Why Earn the Certified International Trade Professional (CITP) Designation?
The Certified International Trade Professional (CITP) designation is the world's leading professional designation for the field of international business. So whether you're new to global trade or have over a decade of direct experience, you'll find the CITP designation can help advance your career and build your professional credibility.
The CITP designation sets you apart in the competitive international business industry because it's proof you possess the competencies global business experts have identified as being essential for a successful career in international trade. It also recognizes your dedication to ethical business practices and ongoing professional development—both of which are desirable traits for today's global business practitioners.