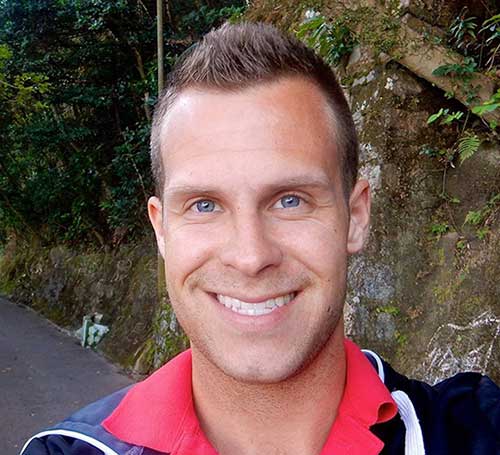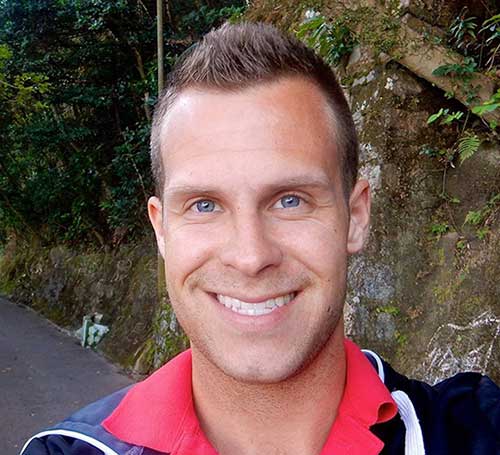 Earned his elite CITP®|FIBP® designation: July 2016
Jonathan Steblin, CITP|FIBP, is a Trade Commissioner at the Pacific Regional Office of Global Affairs Canada located in Vancouver, BC.
He first gained an interest in pursuing a career in international trade through his experience working on the front line at the Canada Border Services Agency (CBSA).
No better place to learn challenges of global business than the border
"Working with CBSA was particularly beneficial in understanding the practical challenges that many SMEs face when trying to trade across a border."
After almost four years as a student border services officer at the CBSA, Jonathan got his first big global business opportunity when he was invited to join the Department of Foreign Affairs and International Trade (now Global Affairs Canada), as a co-op student in trade policy in 2013.
He was well-qualified for the position, having earned a B.A. in Political Science and French from the University of British Columbia and a Master's degree in Public Administration from Carleton University. Jonathan was promoted to the position of Trade Commissioner in June, 2014.
Focusing on the innovation, science and environmental stream of studies, I was given the flexibility to conduct research on various topics, from the Canadian biofuel industry to the management of non-renewable resource wealth.
"Completing my Masters of Arts in Public Administration at Carleton University provided me with the opportunity to gain sector knowledge in clean technology before becoming a Trade Commissioner."
Making all the right connections
In Jonathan's role as a Trade Commissioner responsible for clean technology in Canada's regional network, he works with Canadian SMEs to facilitate their entry into new markets through the Trade Commissioner Service's network of more than 160 trade offices around the world.
Daily, he works head-to-head with partners in other departments of the government, as well as private sector associations, to look for ways they can work together to better support his clients.
"A typical day for me includes responding to requests from new and existing companies for assistance with their business development, attending in person client meetings to gain a better understanding of their good or service, and arranging B2B opportunities for Canadian businesses to sell those products abroad."
Beyond providing insightful support and assistance to his existing clients, Jonathan also works toward bringing in new clients through targeted outreach programs designed to help even more SMEs discover the benefits of the T.C.S.
"I also support the development of domestic outreach programs for senior officials in the department who have planned travel to British Columbia and Yukon."
Jonathan enjoys that his position as a Trade Commissioner sometimes brings opportunities to travel and network representing the T.C.S., and also learn more about the broader impacts of trade policies around the world.
My role has given me the opportunity to complete a temporary work assignment with the Consulate General of Canada in Seattle, in order to prepare for several events important for the departments advocacy priorities.
"One highlight of this experience was being able to manage the Canada booth at the National Conference of State Legislatures Legislative Summit. This conference included over 5400 attendees from across the United States and 22 other countries and provided the excellent opportunity to gain experience on how trade issues impact broader foreign policy objectives."
Offering the best service means getting the right tools
As a Trade Commissioner, Jonathan was motivated to complete the FITTskills training to ensure he could offer the highest level of practical knowledge and expertise to his clients. He completed the program through an instructor-led program in 2016.
"The FITTskills instructor was very flexible and encouraged questions, allowing us to learn from their knowledge, but also incorporate the knowledge of their peers in the classroom."
Jonathan found practical aspects of the course material to be especially helpful in offering the best advice to his clients looking for guidance with logistical issues.
"The FITTskills courses were interesting and condensed a lot of useful information into relatively small textbooks. Some of the information that has particularly improved my current service offering to clients were the practical issues faced by actively trading SMEs, such as required documentation, administration authorities and INCOTERMS."
Upon successfully completing the FITTskills program, Jonathan didn't hesitate in applying for the elite CITP®|FIBP® designation.
I decided to pursue the CITP®|FIBP® designation as it was a great way to highlight my credibility in serving companies entering global markets.
"I am very optimistic that the CITP®|FIBP® designation will be useful in my career advancement. It is widely recognized throughout Global Affairs Canada, and in today's increasingly competitive workforce there is a real benefit to obtaining professional certifications to strengthen future job applications."
Jonathan's hard work and experience certainly seems to be paying off for him in his promising career with Global Affairs Canada, and for his clients, getting the support they need to go global for the first time. If you are a small business owner considering expanding into new markets, he may be just the person to help you get there.
Want to connect with Jonathan?

LinkedIn: Jonathan Steblin
Learn more about the CITP®|FIBP® designation
International Business Certification—CITP®|FIBP®
Advance your career and build your professional credibility in the field of global business by earning the Certified International Trade Professional (CITP) designation.
Why Earn the Certified International Trade Professional (CITP) Designation?
The Certified International Trade Professional (CITP) designation is the world's leading professional designation for the field of international business. So whether you're new to global trade or have over a decade of direct experience, you'll find the CITP designation can help advance your career and build your professional credibility.
The CITP designation sets you apart in the competitive international business industry because it's proof you possess the competencies global business experts have identified as being essential for a successful career in international trade. It also recognizes your dedication to ethical business practices and ongoing professional development—both of which are desirable traits for today's global business practitioners.