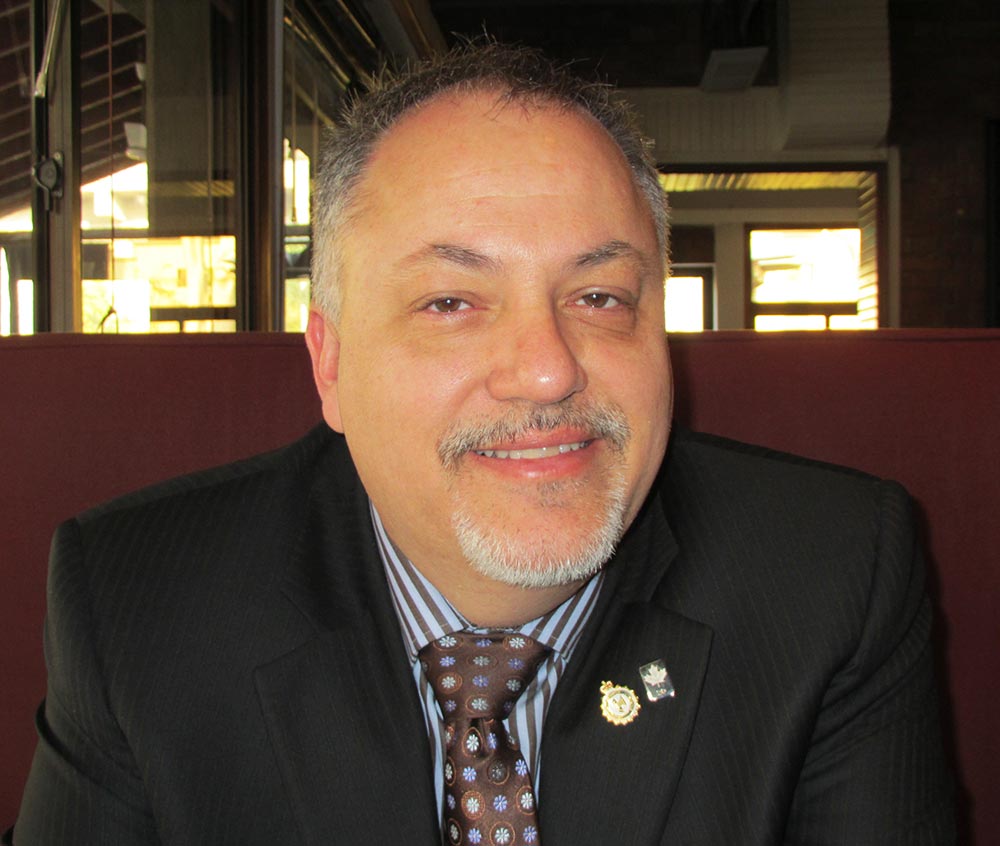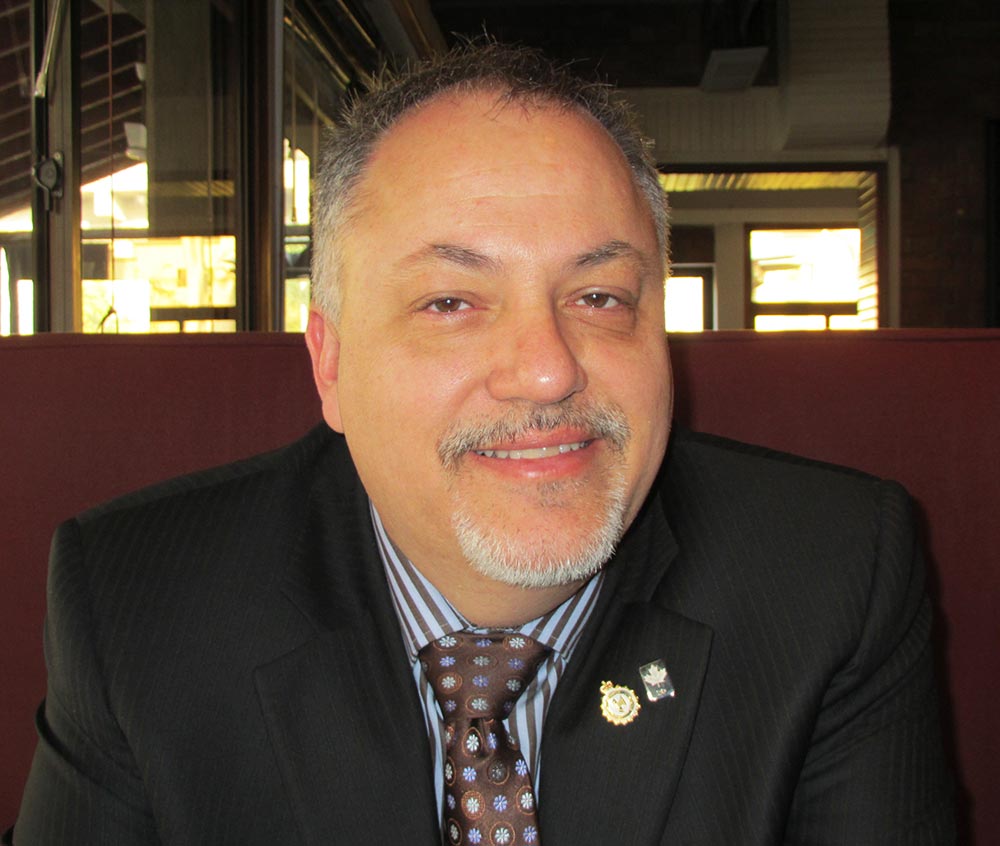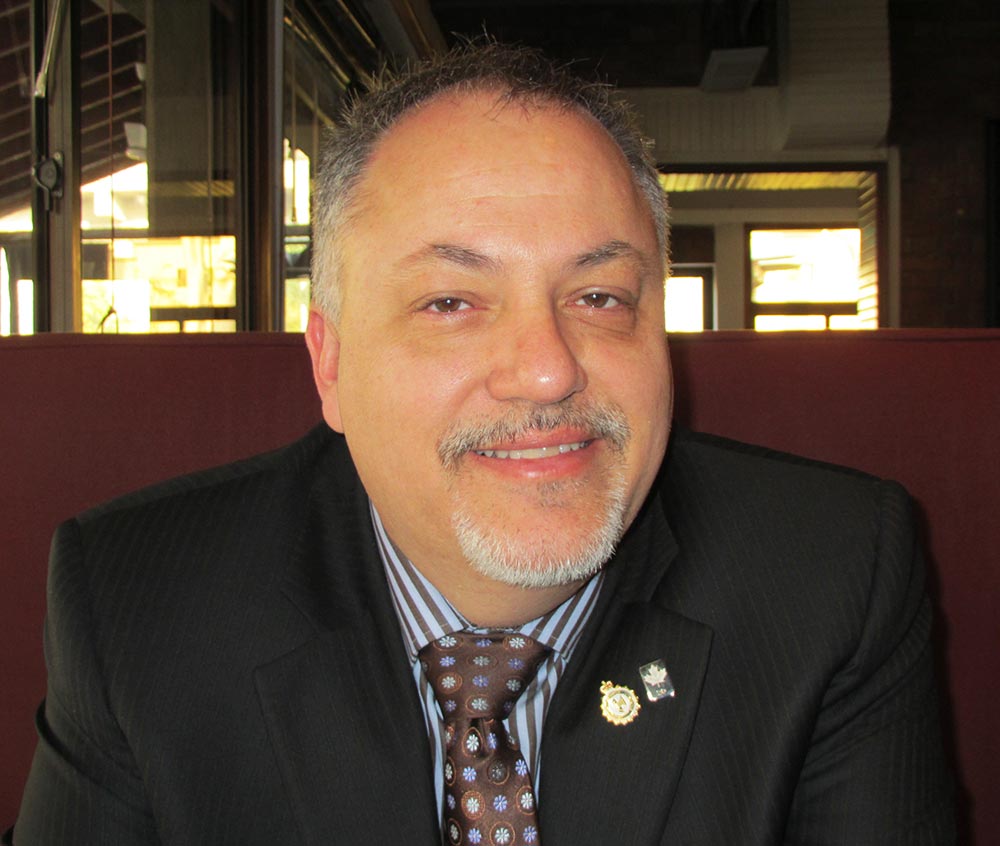 Earned his elite CITP®|FIBP® designation: Aug. 2015
Jim Clark, CITP|FIBP is the CBSA director responsible for trade operations in Prairie region. He oversees the customs officers who are responsible for conducting compliance verifications on companies who participate in importing and exporting.
Jim has an immense appreciation for the challenges, complexity and opportunities that the global trade industry brings to those who participate in it.
However, when he first began his long career of almost three decades in public service, Jim had no idea he would end up working in this sector.
Jim began his career as a social worker with the Government of Alberta, after graduating with a diploma in social service and social work from Mount Royal College in 1985.
In 1989, Jim moved on to take on the role of Area Counsellor for Veteran's Affairs Canada, a position he held until 1997 when he entered a federal management development program called the Career Assignment Program.
"The Career Assignment Program's mission was to identify people with "executive potential" and give them training and learning assignments to help them be successful in executive level competitions. The program has since been discontinued due to budgetary issues."
Jumping at the chance to tackle trade
At the end of the program, Jim was offered a chance to switch gears and take on a role at the Canadian Border Services Agency, working in customs compliance.
It was his first taste of global trade and he found himself enjoying this new foray into a complicated, challenging and dynamic industry.
Prior to 2001, I had always worked in health and social programming for a variety of departments, and when I was given the chance to work in trade in customs, I jumped at it.
"Up until this point, my career had been very focused on human services. This was a significant departure for me, a job working in an enforcement/compliance organization and trade is huge."
"There is always a different, new problem every day. The intellectual challenge was always apparent."
Jim says what he enjoys most about working in global trade is the variety and complexity found in his everyday work experience. No two days are the same.
"I have found the challenge of the work to be an amazing experience. I enjoy the fact that you have so many different issues to deal with. Every day you might talk about horses, hinneys, auto parts, furniture, grains, jet engines, pumps, clothing and textiles – and everything is treated slightly differently."
"Since 2001, I have worked exclusively in dealing with trade issues at the regional, national and occasionally international levels."
"Every day there was something new to learn, and as we looked at the different goods and commodities and the issues that we faced, I knew early on that I was hooked."
Meeting fascinating people in exotic locations
Over the course of his trade career, Jim has had the opportunity to do several international assessment missions, taking him to places as diverse as Afghanistan, Pakistan, Colombia, Peru, El Salvador and Costa Rica.
"Kabul was intense. Islamabad was beautiful – our embassy driver assured us that Islamabad was not the 'real Pakistan'. When we told him that we would be going up to Peshawar, he said 'that is the REAL Pakistan'."
These missions were carried out on behalf of the Government of Canada in support of customs modernization, and were linked to trade facilitation.
Each mission had a particular focus, such as a post-clearance audit. Others were on authorized economic operators (trusted trader programs) or sometimes a review of business processes and other capacity building and strengthening.
Jim says of the experience,
It is amazing to work with people from around the world and to see the challenges that many of our colleagues face as we work to keep the global economy moving.
"We met with people who work in the various administrations, as well as with consultants and other government departments working to improve the functioning of the various governments. In some parts of the world, corruption is so commonplace that it is the number one concern of government managers and at times they feel powerless to deal with it."
After nearly fifteen years, working as Director of Trade Operations, Jim still finds his work rewarding.
"I still find everyday working in the trade environment interesting and challenging."
"On any given day I may speak with managers about contentious files or issues and talk to importers or other members of the trade community about a variety of issues related to customs clearance and compliance with trade, customs and tax rules, laws and regulations."
Reinforcing 15 years of hard work and leadership
In 2015, Jim decided to seek his elite CITP®|FIBP® designation to signal his commitment, proficiency and leadership in international trade.
He successfully earned his designation in August 2015, joining his peers in the global trade elite community.
"I took the executive route to my CITP®|FIBP® designation because of the amount of time and the breadth of experience I have gained in this area. I believe it adds credibility and it adds valuable connections to my network. I am pleased to say that some of my current and former colleagues are also CITP|FIBP's, which was part of the reason it interested me."
I chose to apply for the CITP®|FIBP® designation because it is the hallmark of trade professionals, and to me, a valuable credential that will help me with my current career, as well as for my future plans when I leave the public service.
On top of earning his designation, Jim has been honoured for his work in trade by being awarded the Queen's 50th Jubilee medal in 2003, as well as a Queen's 60th Jubilee medal in 2013.
The medals "honour significant contributions and achievements by Canadians," and are administered by the Chancellery of Honours at Rideau Hall.
They were awarded to 60,000 citizens and permanent residents of Canada who made a significant contribution to their fellow countrymen, their community, or to Canada over the previous sixty years.
As for Jim's future in global trade, he will continue to be a leader in his international trade community and serve the public capably and expertly.
"I have been involved with IPAC, I look forward to working on trade and leadership past the finish of my public service career. I would be very interested in consulting opportunities on customs and trade as well as management and leadership, particularly in relation to public service."
Want to connect with Jim?

LinkedIn: Jim Clark
Learn more about the CITP®|FIBP® designation
INTERNATIONAL BUSINESS CERTIFICATION—CITP®|FIBP®
Advance your career and build your professional credibility in the field of global business by earning the Certified International Trade Professional (CITP) designation.
Why Earn the Certified International Trade Professional (CITP) Designation?
The Certified International Trade Professional (CITP) designation is the world's leading professional designation for the field of international business. So whether you're new to global trade or have over a decade of direct experience, you'll find the CITP designation can help advance your career and build your professional credibility.
The CITP designation sets you apart in the competitive international business industry because it's proof you possess the competencies global business experts have identified as being essential for a successful career in international trade. It also recognizes your dedication to ethical business practices and ongoing professional development—both of which are desirable traits for today's global business practitioners.