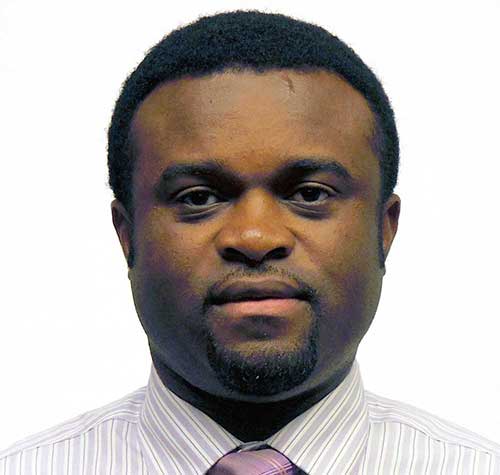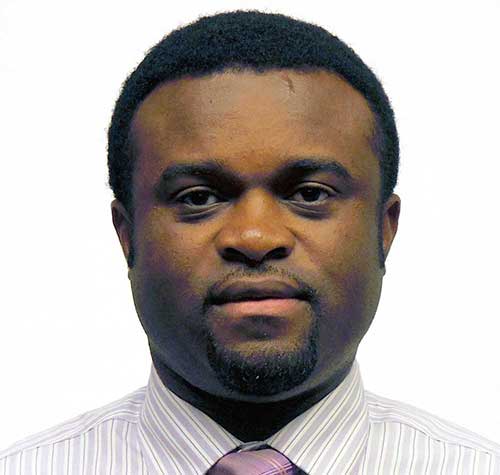 Earned his elite CITP®|FIBP® designation: November 2015
When Brendan Ezeanowi decided to immigrate to Canada to further his education, he knew he wanted to explore career options in international business. Back in his home country of Nigeria, he had been working as a portfolio/asset manager for a large investment banking firm when one of his clients inspired him to explore a different line of work.
"One of my clients was involved in international business. I had several discussions with him about how he handles his business, which caught my attention and piqued my interest in international trade. This also led me to choose an International Business Management training program when I decided to relocate to Canada."
After arriving in his new home country, Brendan enrolled at Georgian College in Barrie, Ontario, one of FITT's Accredited Partners which offers the FITTskills courses through its International Business Management program.  Brendan excelled in his studies, and finished with a very impressive GPA and the Dean's List Award.
The courses opened my eyes and my mind as to the full scope of requirements and challenges involved in global trade. Fortunately, this exposure reinforced my interest and desire for a career in international business.
Putting new skills to work helping global clients
After graduating, Brendan wasted no time searching for the right job to begin his career in international trade, landing a wonderful opportunity as International Business Specialist for International Road Dynamics Inc. (IRD). IRD is a well-established technology company, specializing in the design and installation of customized intelligent transport systems (ITS).
As an international business specialist, Brendan gets to demonstrate his skills in linguistics, customer service, and his newfound global trade expertise to his clients from far and wide.
"On a typical day, I write technical proposals for projects in response to clients from all over the world. Writing the technical proposals comes after reading and digesting RFP or tender documents to figure out the project requirements and determine the scope. Then I organize in-house strategy meetings with various departments (engineering support, operations team, field team and project managers, and sometimes senior sales managers) to discuss our approach and available resources."
Attention to detail is a must-have with international clients
Next, he'll write up the technical and commercial proposal in line with the unique requirements of the project. Staying on top of his clientele and delivering top notch service requires careful attention to detail, since his clients each have their own specific needs.
I engage in constant correspondences with clients in different time zones, languages and business cultures to discuss their specific demands and how we can customize solutions for them to suit their needs and budgets.
"Due to the highly technical nature of our solutions, most of my clients do not have the full knowledge of their requirements. So, I have to ask them lots of questions and give them scenarios to help them explain their unique situation and requirement to determine their needs. This will help me to understand and propose the most appropriate solutions for their requirements."
Brendan also enjoys the element of travel that his position will require, an aspect of his career that is relatively new and still being developed.
"Part of my job will be travelling to meet with existing customers and agents to strengthen business relationships and also to seek out new ways to enter new markets. Occasionally, I will also travel to attend international trade shows and ITS conferences in different countries. However, it is not yet time for me to launch fully into this aspect of my job requirement."
The confidence that certification brings
After meeting the work experience requirements, Brendan applied for his elite CITP®|FIBP® designation to establish himself as a dedicated practitioner of international trade.
"I chose to apply for the CITP®|FIBP® designation because it's important to me to be a true professional in all I do. The designation will award me respect from customers and the assurance that I have what it takes to handle their requests with knowledge and a professional touch."
Having earned this prestigious designation, I can already feel the confidence and the attached reputation it brings my way. This designation will go a long way in shaping my career and propelling me to higher endeavours.
Brendan is enthusiastic about his future in global business, and where his career could lead to down the road. With his international business background, skillset, and most importantly his positive attitude, we know he'll go on to do great things.
"I now feel that my career is in line with what I have always wanted for myself and it's easy for me to envision how far I can go in this career path. I am honestly proud to have earned the world's leading professional designation in international trade."
Learn more about the CITP®|FIBP® designation
International Business Certification—CITP®|FIBP®
Advance your career and build your professional credibility in the field of global business by earning the Certified International Trade Professional (CITP) designation.
Why Earn the Certified International Trade Professional (CITP) Designation?
The Certified International Trade Professional (CITP) designation is the world's leading professional designation for the field of international business. So whether you're new to global trade or have over a decade of direct experience, you'll find the CITP designation can help advance your career and build your professional credibility.
The CITP designation sets you apart in the competitive international business industry because it's proof you possess the competencies global business experts have identified as being essential for a successful career in international trade. It also recognizes your dedication to ethical business practices and ongoing professional development—both of which are desirable traits for today's global business practitioners.