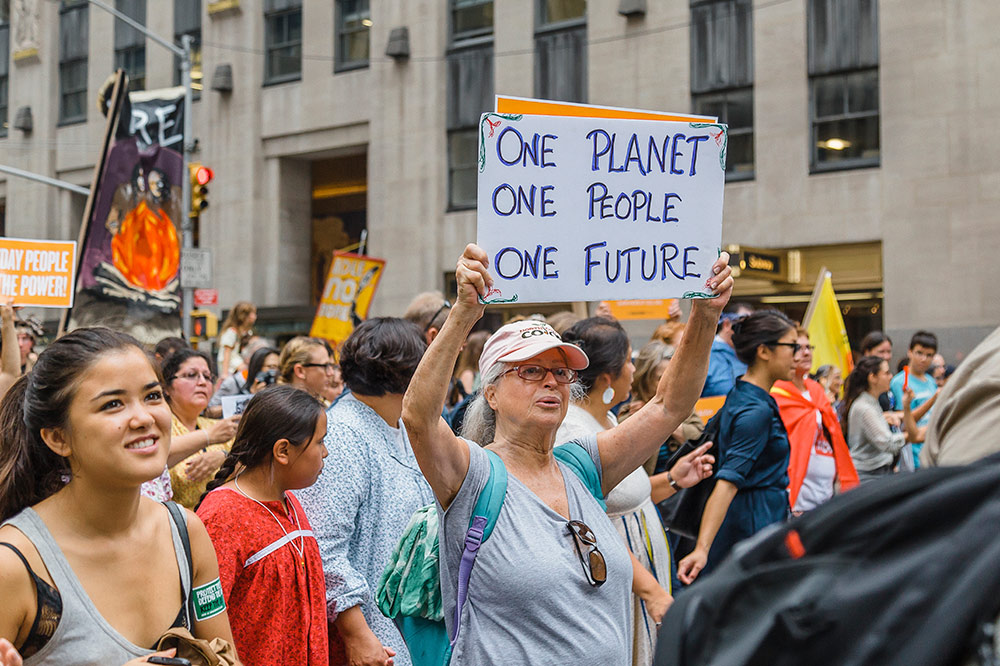 The Trans-Pacific Partnership was finalized in October, and has since been a topic of intense debate.
However, due to the size of the final document and its many specifics concerning tariff liberalization, customs, trade facilitation, competition, and other critical topics, it's understandably taking time for all of the new stipulations to be digested by the larger public.
As environmental groups and analysts make headway with reading through and analyzing the agreement, some groups have come out resolutely against the agreement, arguing that tying these economies together more tightly will make it harder to pass more stringent environmental regulations in the future.
Environmental regulations don't go far enough
One U.S. law professor pointed out that this is the first multilateral treaty in recent years which required the adoption of only one multilateral environmental agreement, the Convention on International Trade in Endangered Species of Wild Fauna and Flora (CITES).
Previous trade treaties required constituent parties to abide by seven of these types of agreements.
Moreover, environmental groups point out that according to the terms of the trade agreement, a state will not be in violation of these regulations if it fails to comply with the stipulations set out in the agreement.
Violating an environmental aspect of the TPP requires proof that the measures taken by the country in question not only go against the environmental rules, but also affect trade and investment with other signatory states.
Complete silence on climate change
Environmentalists are also upset by the treaty's lack of regulations on Japan's whaling trade or Singapore's trade in shark fins, and are particularly concerned that the trade agreement fails to mention climate change or global warming at all.
"Beyond making no effort to combat climate disruption, the TPP would actually fuel the climate crisis," the Sierra Club said in its report, "A Dirty Deal," released earlier in December.
If approved, the pact would increase greenhouse gas emissions and undermine efforts to transition to clean energy.
The organization also maintains that the deal would open up avenues for oil and gas firms to overturn energy policies in trade dispute tribunals, and increase greenhouse gas emissions by spurring companies to move their manufacturing hubs to less environmentally friendly economies.
Overfishing provisions the one bright spot
It's not all doom and gloom for the environment, however, with specific regulations attached to try to stem overfishing.
The environmental chapter includes provisions that prohibit signatory nations from providing subsidies to fishing practices which promote or support overfishing of marine species deemed to be in danger by national governments, regional fishery management organizations, or scientific evidence.
Moreover, TPP participant nations are now prohibited from extending existing subsidies that would endanger low stocks of endangered fish.
Countries are also required to notify trade partners of fishing subsidies which are part of their policies, as well as additional information about the state of the fish population.
The measure is significant, as participants in the TPP trade agreement – which encompasses 12 nations, or an estimated 40% of the world's economy – account for eight of the top 20 global fishing nations.
Mixed opinions sparking conversations about next steps
Though the Sierra Club is decidedly disappointed in the agreement, the World Wildlife Fund is encouraged.
"No major trade agreement before this one has gone so far to address growing pressures on natural resources like overexploited fish, wildlife, and forests," WWF-US President and CEO Carter Roberts said in October, shortly after the talks were completed.
With the right implementation and compliance procedures, the conservation commitments in this trade agreement could be game-changers.
Roberts added that each nation will have to individually undertake the appropriate policies to comply with the regulations.
While some environmental groups claim the TPP agreement will make it harder to implement new, more ambitious environmental regulations, one lawyer pointed out that the agreement is an important step to ensure that countries which fail to comply with existing environmental regulations will catch up to their peers.
Furthermore, making it harder for participant nations to introduce new economic policies is not as dangerous as some environmental groups make it seem.
Governments have used environmental policies to limit foreign competition, which has led to protectionist policies, resulting in domestic industries continuing to violate existing environmental protocols.
Do you think the TPP agreement goes far enough to address environmental issues?