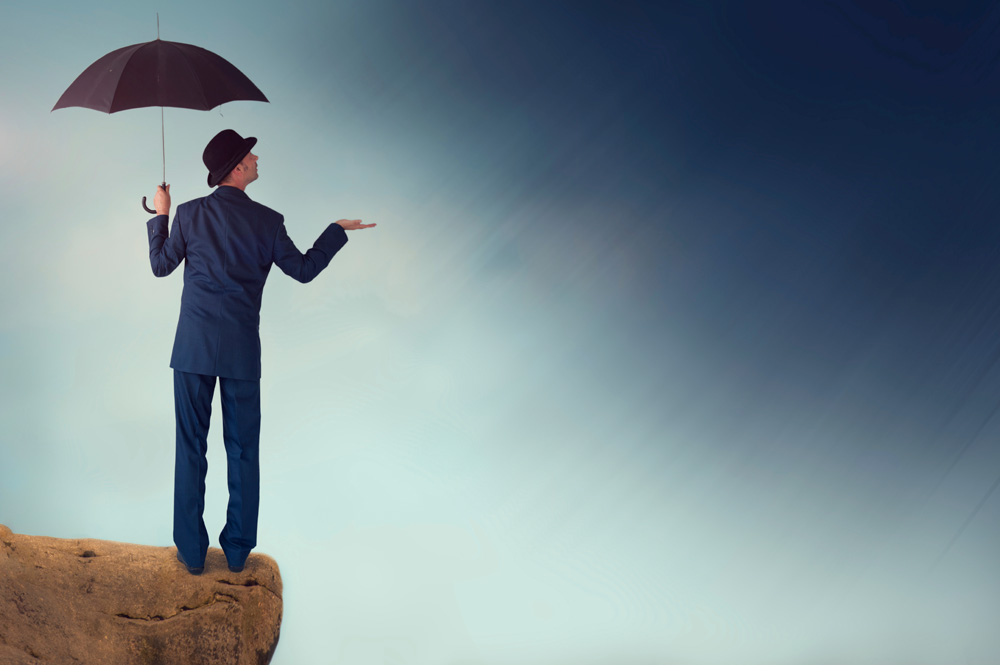 The majority of Canadian small and medium-sized enterprises (SMEs) see growth opportunities abroad, but challenges such as political instability, cultural factors and inadequate infrastructure in many of the world's growing markets still cause concern and often discourage Canadian decision-makers from going global.
As an international business practitioner with a long-standing interest in the export activities of Canadian SMEs, I regularly encounter Canadian business executives and try to stimulate their interest in chasing the enormous business opportunities in the world's emerging markets.
Only a few, however, have been able to make a mark internationally.
A new global business environment for Canadian SMEs
Faced with the evolving and complex business environment caused by the rise of emerging markets, Canadian SMEs have no choice but to adapt to these new business realities and think globally about every aspect of their business activities.
The world is simply becoming too interconnected for Canadian companies not to think about their businesses in global terms.
The key question would be to understand how to capture the sizable opportunities which emerging markets can offer today. The companies from these markets are growing more sophisticated in their ability to compete with developed economies, so Canadian companies must similarly adapt to compete with them.
The shift is already under way, and is likely to accelerate over the next decades. It will therefore be immensely challenging for Canadian SMEs, who are now forced to innovate their market entry strategies.
3 Strategies for SMEs to succeed in new markets
It is in this respect that I could offer three specific ideas for how executives should revisit their market approach.
1) Firstly, they should adjust their business models by targeting emerging markets beyond the BRICS countries.
The challenge of understanding and succeeding in more than 100 emerging markets can be so intimidating that most executives shy away from trying to do so.
More recently, there has been more discussion about MINT (Mexico, Indonesia, Nigeria and Turkey). Of course, no company with global aspirations can ignore China and India. However, companies should also build positions in markets that may offer better opportunities in the short term.
In addition, Canadian SMEs should be looking at the markets where the Canadian government already has trade agreements in place, including seven countries in Latin America, Mexico, South Korea and Israel.
This list continues to expand with the conclusion of negotiations for the Canada-EU partnership. It is likely that Canada will soon be the only major developed country to have preferential access to the world's two largest markets – the European Union and the United States.
2) Secondly, don't be afraid to hire outside help in the form of independent consultants or boutique consulting firms that can offer senior level expertise at a competitive price. As a decision maker in the C-suite, handing off work forces you to consider your domestics, global business activities and the steps taken to perform them in an objective, ruthless and systematic way.
Defining a process like this flushes out inefficiency and you will save money in the long run.
When you outsource, you can focus your time, attention and resources (human & financial capital) on your company's core competencies. This will free you up to concentrate on setting new goals, find ways to maximize your company's bottom line and foster personal relationship building or networking.
3) Thirdly, as part of this new and engaging approach, company executives should consider refining their footprint in emerging markets by forming local partnerships.
While the rationale and approach to a partnership agenda must be carefully considered and tailored to each company's own context, the emerging-market landscape is already witnessing different approaches to partnering.
According to the Boston Consulting Group, one of the key challenges facing executives is to address the higher expectations of local partners.
In their May 19, 2014 article, the BCG notes:
"Today, partnerships between foreign and emerging-market companies are on a more equal footing. Local partners may inject capital or contribute valuable technology. They may even insist on a global partnership."
Don't wait for the future to change your strategies
This shift is already under way. If we follow its logic, it means that if a Canadian provider of waste processing equipment decided to approach a number of preferred local-partner candidates for the Philippines market, some of the Filipino companies could request not only to help build up their local business, but also to be the partner for expansion into other overseas markets.
In order to navigate the complexities of entering an emerging market successfully, Canadian SMEs need to get sufficiently familiar with the market in question, preferably through on-the ground experience.
Forging a connection with a local company can help identify potential acquisition targets, joint venture partners, contract manufacturers and agents or distributors. This connection could also assist with conducting an investigation of the operational, technical and financial strengths and market position of a potential local player.
This true 'market immersion approach' can definitely reduce the level of risk and help Canadian SMEs make their partnership connections in the emerging markets run smoother and in a much more mutually beneficial way.
Tapping into new markets is clearly a way to go in the future. There's no doubt – there will be a right time to expand your company overseas. Finding the balance between caution, careful planning, and seizing overseas opportunities at the right time will be the key to international success.
What do you think executives need to do in order to create the best possible partnerships for their businesses?