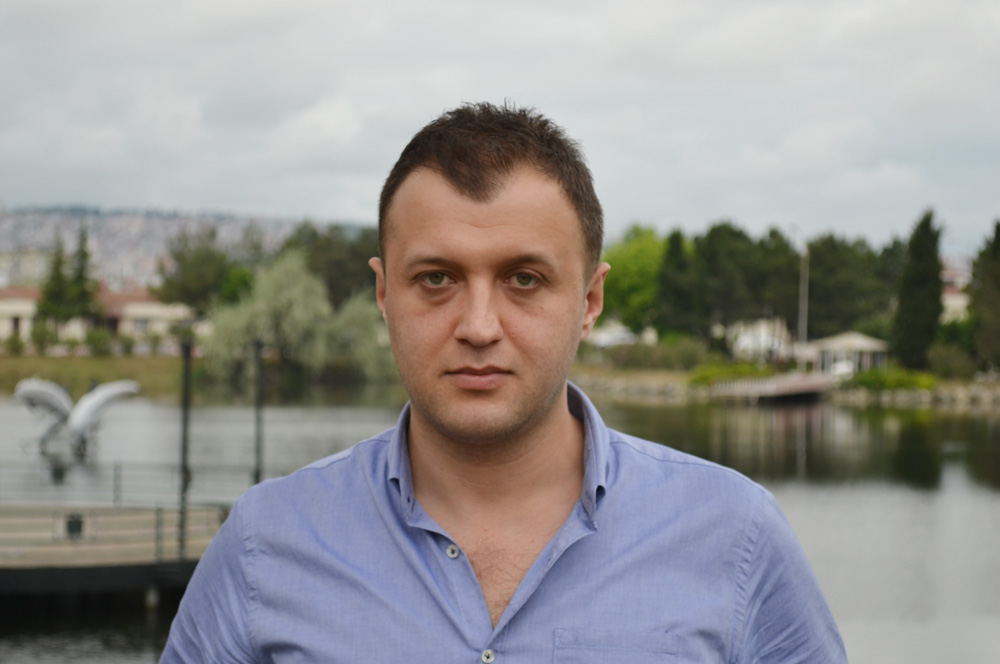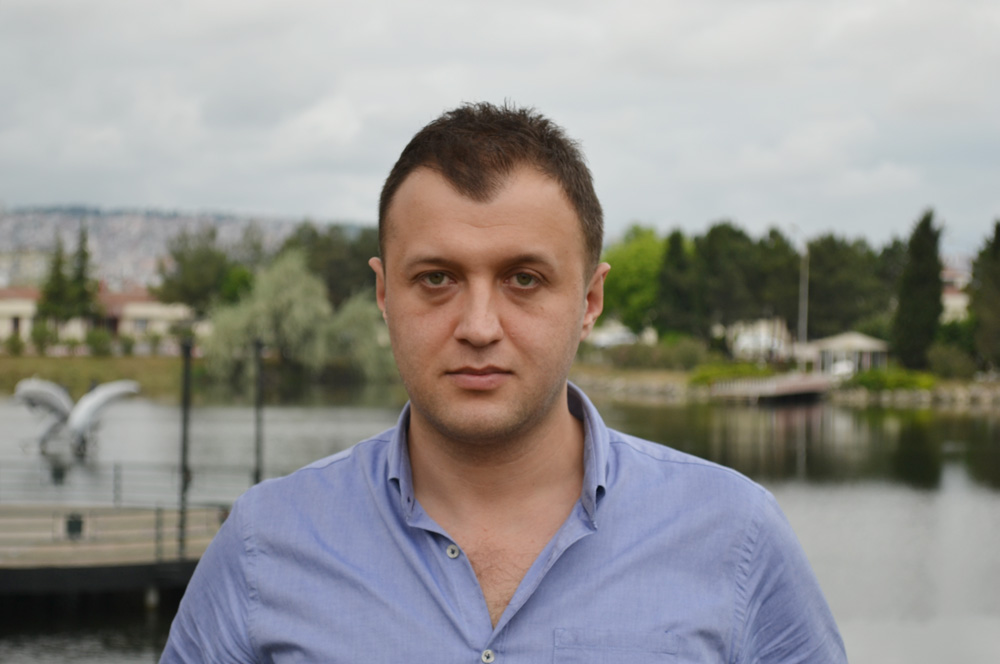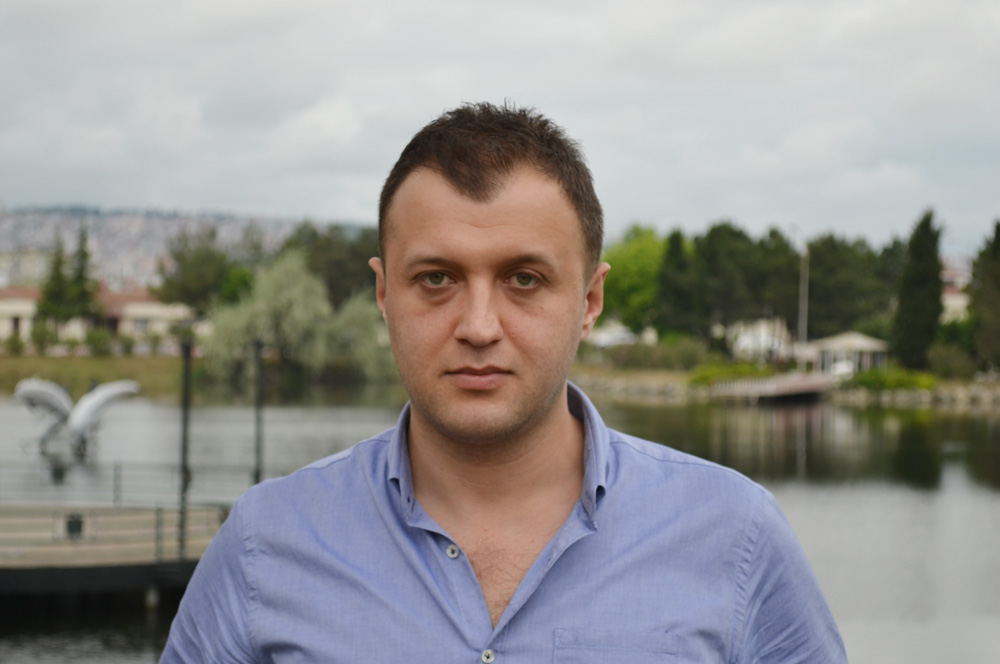 Earned his elite CITP®|FIBP® designation: Feb. 2015
Murat Can Sahin, CITP|FIBP, is a Foreign Trade Specialist at Turanlar Group's forestry products and paper factory in Vezirköprü, Turkey.
Following a lifelong interest in buying and selling goods around the world, his career has already taken him to three continents and involved major projects and responsibilities.
"For as long as I can remember…"
Raised in a family who ran their own business in the furniture and construction sector for over 30 thirty years, Murat has always been familiar with the business environment.
When the time came to pick up a profession, he decided keep with the family tradition, and studied Business Administration at Bahçeşehir University, in Turkey.
This choice took him from Samsun to İstanbul, the first of many moves throughout his career.
Learning and getting in touch with the human element in trade
When he graduated in 2008, he went to Vancouver, Canada and studied International Trade through FITTskills courses at Ashton College. He also worked at a furniture import company there.
Murat says he learned a great deal from the courses, and what he has learned has continued to help him throughout his career.
After three years in Canada, Murat felt he had become a fully equipped foreign trader with his working experiences and FITTskills courses.
One of the biggest lessons he says he's learned is to value the people involved as much as the products.
Though the sector is based on materials and products, the core element is human. That's why I attach great importance to human relations, culture and social interactions. That may range from learning a new language to tasting an unknown food. 
Looking for a new challenge, Murat then moved to his third continent to work as a supply chain manager for one of the biggest projects in Africa: a 224 mile (362 kilometer) highway connecting Egypt and Sudan. He worked there for two years until his part of the project was successfully completed.
On a constant quest for improvement and growth
In 2013, Murat decided to return to his home country of Turkey. Upon his arrival, he began work as a Foreign Trade  specialist at Vezirköprü factory of Turanlar Group, a leading forestry products manufacturer specializing in MDF (Pelipan), chipboards, flooring (Peliparquet), plywood and teabag filter paper (Pelipaper).
Murat feels that handling both the exports and imports gives him a well-rounded and complete view of the company's activities that helps him in his work.
"Managing both import and export makes me both a salesman and a customer. Knowing the two ends of the line makes the line stronger and more efficient."
Murat is in charge of all the import and export activities of the company, including its Peliparquet, Pelipan MDF, and Pelipaper teabag filter paper brands. The latter is one of the four manufacturers of teabag filter papers in the world.
Murat is helping the company export to twenty-six different countries and growing, and import machinery, spare parts, various raw materials and chemicals.
Turanlar Group has over sixty-two years of experience in the sector, and Murat is happy to contribute to the improvement of the company, enriching it with his skills.
I'm the man of "how's", not only "what's".  What you sell or buy is defined by the sector. But how you make it is defined by you. I always ask the question "How?" How can I do better? How can I make better?" 
His field of expertise includes international marketing, market research, supply chain, trade research, market entry strategies and international business culture.
Entering into the ranks of the global trade elite
After benefitting from taking FITTskills courses and several years of experience, Murat felt becoming a CITP®|FIBP® would give him a big advantage in his career.
"Being a Certified International Trade Professional gives you the ability to think about the last stage while others are still just thinking about the first stage of the case."
The CITP®|FIBP® designation is well known all around the world, and it's continuing to grow, so I am glad to be part of the FITT organization. 
Now that he has his designation, Murat looks forward to continuing to work to help his company grow, and to furthering his international trade expertise.
Want to connect with Murat?

LinkedIn: Murat Can Sahin, CITP|FIBP
Learn more about the CITP®|FIBP® designation
INTERNATIONAL BUSINESS CERTIFICATION—CITP®|FIBP®
Advance your career and build your professional credibility in the field of global business by earning the Certified International Trade Professional (CITP) designation.
Why Earn the Certified International Trade Professional (CITP) Designation?
The Certified International Trade Professional (CITP) designation is the world's leading professional designation for the field of international business. So whether you're new to global trade or have over a decade of direct experience, you'll find the CITP designation can help advance your career and build your professional credibility.
The CITP designation sets you apart in the competitive international business industry because it's proof you possess the competencies global business experts have identified as being essential for a successful career in international trade. It also recognizes your dedication to ethical business practices and ongoing professional development—both of which are desirable traits for today's global business practitioners.