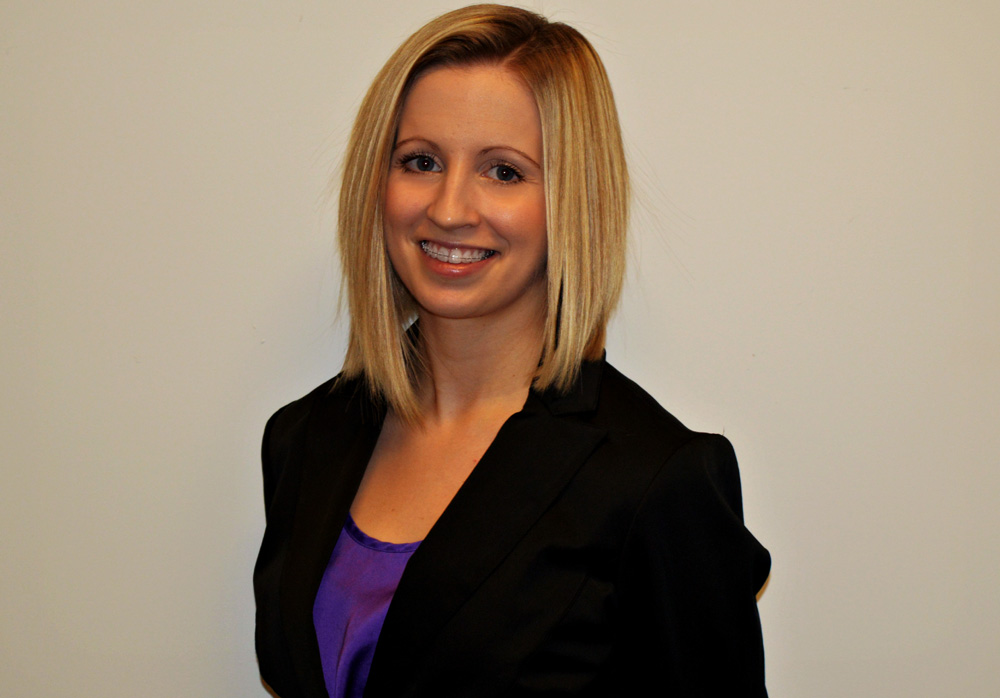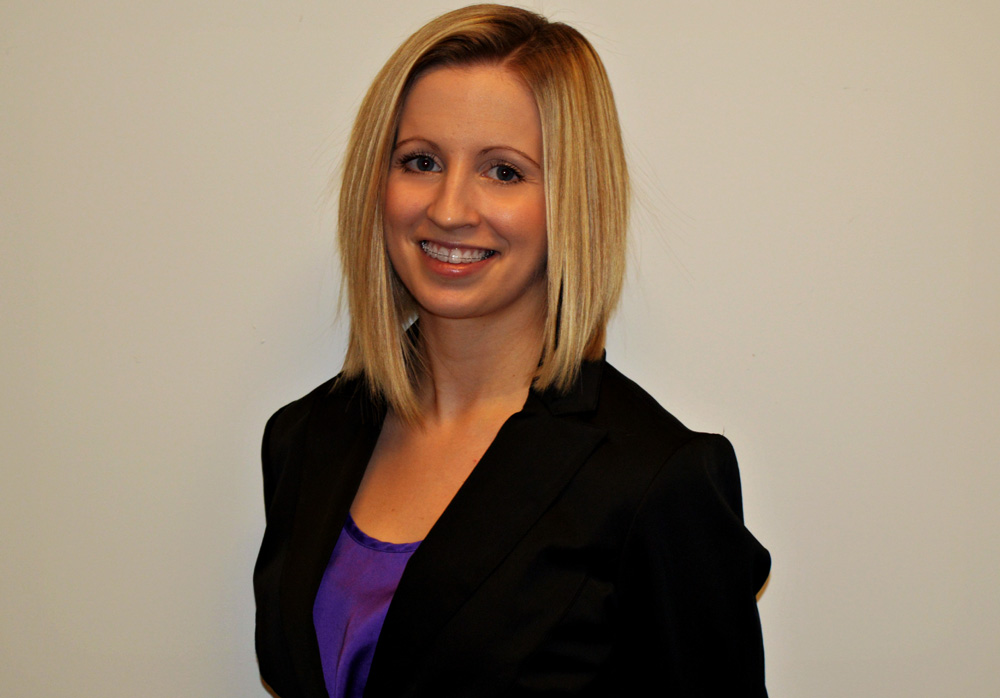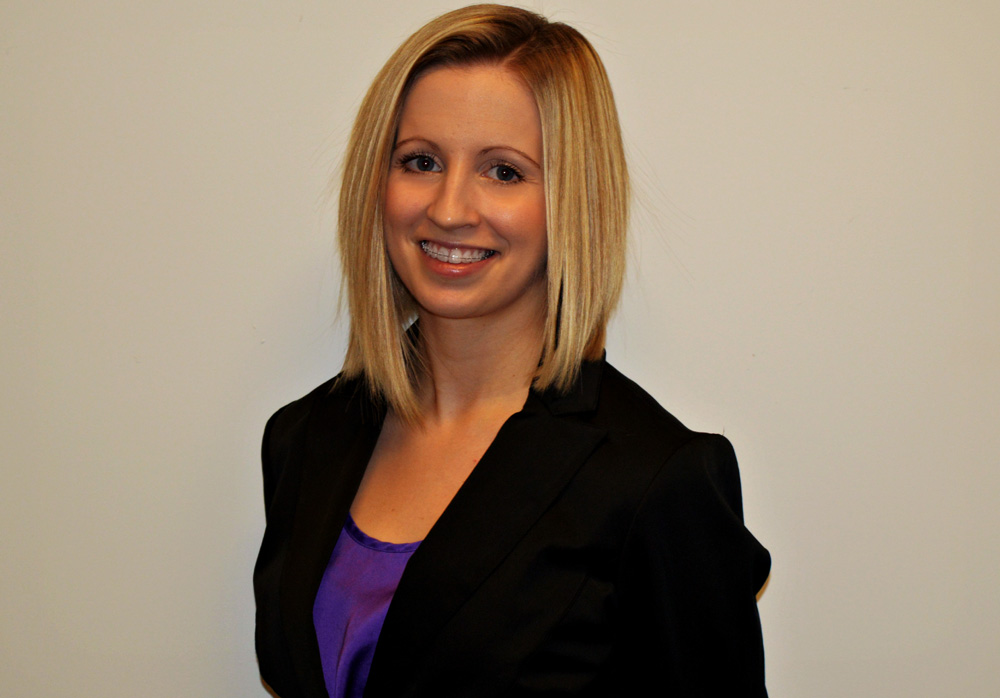 Earned her elite CITP®|FIBP® designation: Dec. 2014
Michelle Gunn, CITP®|FIBP®, is the Sea Freight and Customs Assistant with Oxford Frozen Foods, a division of the Oxford Food Group.
She is excited to channel her passion for both international trade and her company to continue to take on new challenges in her career.
Filling the education gap
Michelle began her career by taking FITT-accredited courses at Nova Scotia Community College, where she completed her International Business program and earned her FITT Diploma in International Trade.
I believe there is a lack of international education in our universities, and FITT was able to fill the gap. The FITT-accredited courses increased my knowledge and understanding of the complexities of international trade.
"I found the knowledge that I gained was of immediate use when I started my career in exporting because I found the transition so easy from college."
After completing her education, Michelle accepted a four-month internship with Oxford Frozen Foods, a position she believes she received in large part because of her FITT-accredited training.
During her internship, Michelle's role focused on sea freight and customs. She described her relationship with the company as a "perfect fit," and was pleased to remain with the company when they offered her full-time employment partway through her internship.
Do what you love, and love what you do
One of the reasons Michelle was so excited to remain with Oxford Frozen Foods full-time is because of her personal attachment to their products.
While the company produces frozen carrots and diced vegetables, battered vegetable appetizers, cranberries, and onion rings, she is particularly proud that the company is the world's largest supplier of frozen wild blueberries.
I grew up in a small community where acres of wild blueberries grow, so wild blueberries have always been a huge part of my life and being able to share them with the world is such a pleasure.
Working in the Sea Freight department, Michelle helps to plan out many of her company's exports, in part by compiling and organizing all of the shipping and customs documents needed to get their goods to markets around the world.
She then coordinates and manages the export of refrigerated containers from Canada and the U.S. to global markets, as well as all of the company's outside storage orders in Canada and the U.S.
Michelle's responsibilities are now growing within the company's accounting department.
To learn the skills she needs to do so, she is currently taking accounting courses from Mount St. Vincent University as pre-requisites to the Chartered Professional Accountant (CPA) program in 2017.
Taking steps toward a bright future in global trade
Michelle applied for the elite CITP®|FIBP® designation to gain recognition in the international trade industry, as well as in her role and her career, and to celebrate her accomplishments.
"Knowledge and qualifications in international trade are significantly recognized by employers who are involved in international trade, and the CITP®|FIBP® designation is unique. Having this designation in my portfolio separates me from others in the business world. People are intrigued to ask about it, and what I do."
Now that she has earned her designation, she's excited to see how it will help her in the next steps of her career.
"As someone in my early 20's, I feel like the CITP®|FIBP® designation is a huge accomplishment and a stepping stone for my future achievements.
Being a Certified International Trade Professional shows you are capable of overcoming barriers, you can be faced with problems and present solutions, and you are ready for the next challenge around the corner.
As she continues on in her career, Michelle is eager to promote awareness of international trade education in Nova Scotia, and to use what she has learned to help her and Oxford Frozen Foods excel in any market around the world.
Her long-term goals are to continue to work towards becoming a CPA, and eventually to enroll in an MBA program and enter a management role.
Want to connect with Michelle?

LinkedIn: Michelle Gunn
Learn more about the CITP®|FIBP® designation
INTERNATIONAL BUSINESS CERTIFICATION—CITP®|FIBP®
Advance your career and build your professional credibility in the field of global business by earning the Certified International Trade Professional (CITP) designation.
Why Earn the Certified International Trade Professional (CITP) Designation?
The Certified International Trade Professional (CITP) designation is the world's leading professional designation for the field of international business. So whether you're new to global trade or have over a decade of direct experience, you'll find the CITP designation can help advance your career and build your professional credibility.
The CITP designation sets you apart in the competitive international business industry because it's proof you possess the competencies global business experts have identified as being essential for a successful career in international trade. It also recognizes your dedication to ethical business practices and ongoing professional development—both of which are desirable traits for today's global business practitioners.