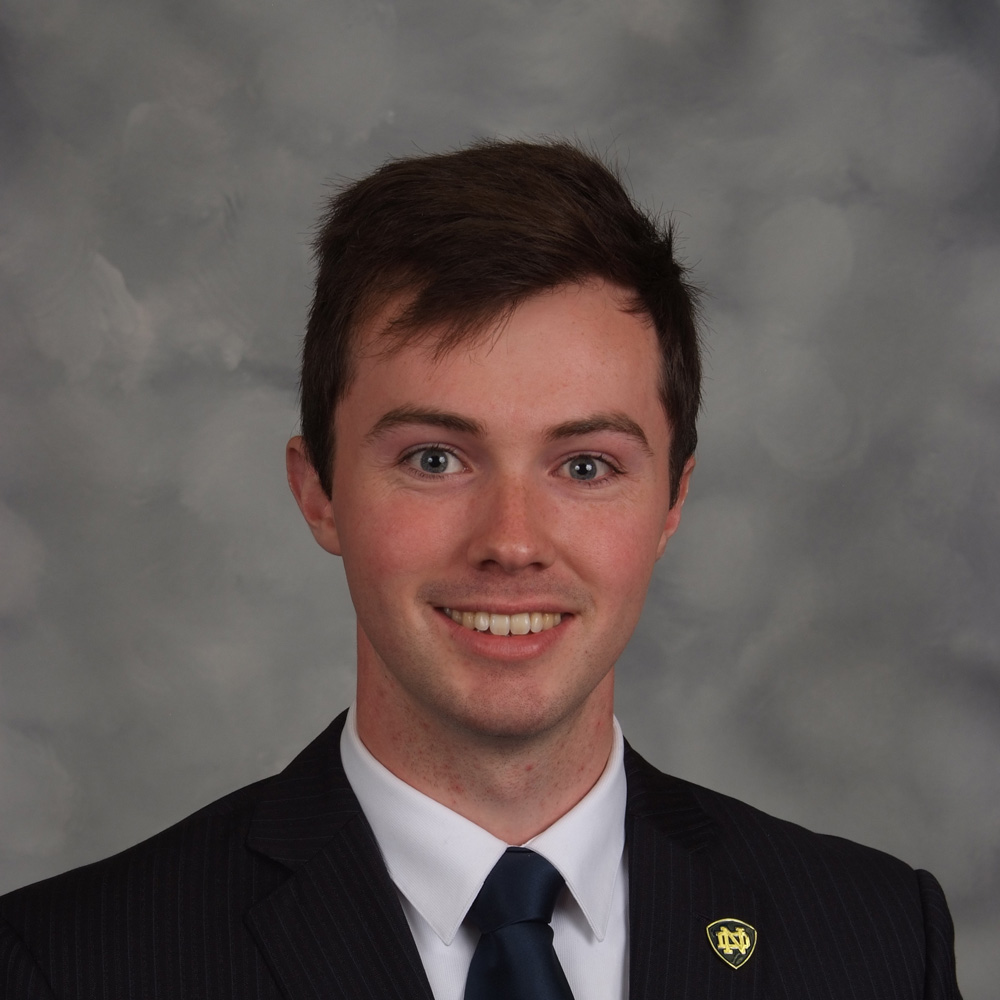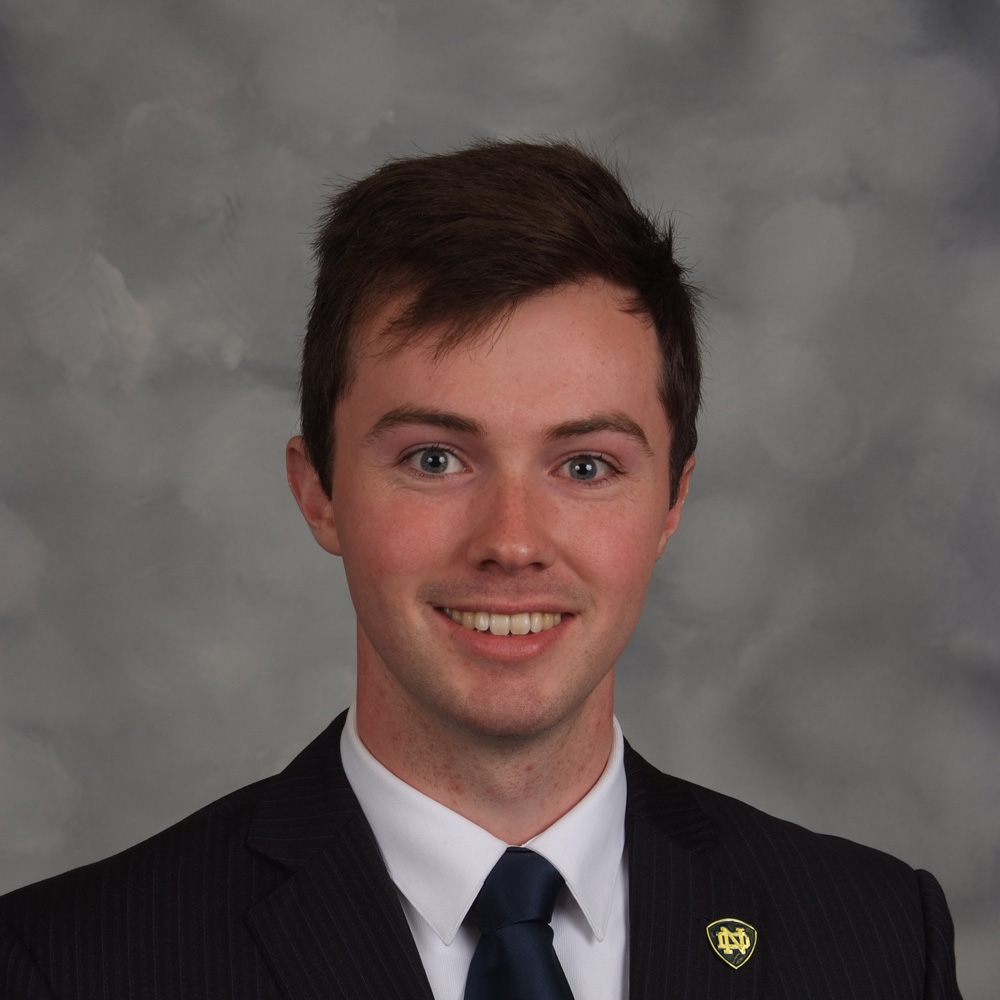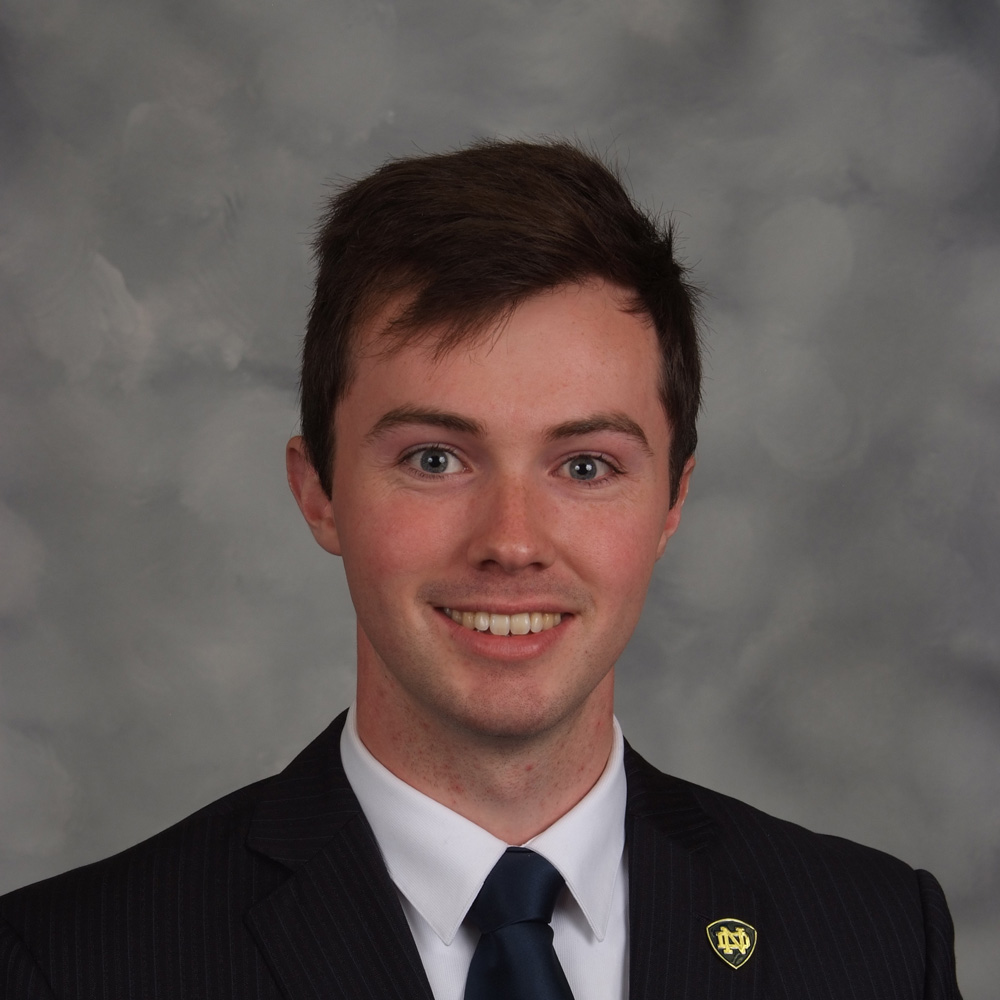 Earned his elite CITP®|FIBP® designation: April 2015
Brendan Mc Manus, CITP|FIBP, is an MBA Candidate at the University of Notre Dame, and plans to graduate in 2016 with a concentration in corporate finance and consulting.
He has consistently combined academic excellence, a wide variety of extra-curricular activities, and his career.  He plans to move into strategy consulting after graduation.
Getting a multidisciplinary education with a fair share of extra-curriculars
While completing undergraduate degrees, most people are content to focus on their school work, or perhaps complete it while working a part-time job.
Not Brendan.
Firstly, Brendan worked to complete not just one, but two degrees simultaneously. By 2012, he had completed his Bachelor's in International Management, and his Bachelor's in Finance.
With an interest in applying what he learned, he was also an active member in two student business organizations: Managers Without Borders, and the Telfer Student Investment Club.
His participation offered him the chance to practice case studies, and refine his presentation skills, business management, and strategic thinking. He remained active in these organizations by serving as a panel judge, providing new case studies for current students to use, and recruiting interns.
In 2010, he also entered an international exchange program, and studied for a semester at University College Dublin in Ireland.
Brendan's affinity for Ireland goes beyond one semester abroad.
I have a strong interest in culture and languages, and I am a dual-citizen of Canada and the Republic of Ireland, all of which fueled my desire to embrace an international perspective.
He also speaks Gaelic, includes hurling as one of his hobbies and plays both the fiddle and the bodhran (an Irish frame drum).
His other hobbies and interests include alpine and cross-country skiing, canoeing, fencing, and traditional dancing.
Making serious connections in the British High Commission
Upon graduating, Brendan officially started his career in international trade as a Trade Assistant, Defence and Security Sector, with the British High Commission in Ottawa. The position involved intensive research to assist British companies interested in export and business opportunities in Canada, as well as following up on sales leads and other inquiries.
The connections Brendan saw, and helped to create, were a big part of what fueled his commitment to the work.
"I have a passion for understanding the global interconnectivity of business and people, and seeing the commercial and societal impacts that connectivity enables," he says.
After just a few months, he was promoted to Trade Officer. In his expanded role, Brendan took on new responsibilities like providing market advice to companies, introducing them to key contacts, analyzing their market entry strategy, and assisting with events.
As someone who values the inter-connectivity of global trade, he developed close relationships with many companies, and celebrated in the success of every one of them.
My proudest moments were every time a company I supported successfully tendered a foreign contract, and when I would walk by an office of a company that established itself in Canada after projects I was involved in. 
"Small things such as Christmas cards and thank you notes also provided a sense of pride, for I was able to play some part in helping those individuals or companies accomplish their business objectives and dreams."
How to create a new (temporary) trade consulate
One of the highlights of Brendan's career came during a special project in Halifax.
The British High Commission wanted to set up a temporary, or "pop-up," consulate in the Citadel, a 19th century British fort which is now operated as a historic site, to promote the ties between the UK and Atlantic Canada.
"We had full participation from the City of Halifax and the Atlantic Provinces, and hosted some 20 British companies to learn more about business in Canada and partnership opportunities with Canadian firms.  Bilateral government efforts, military displays, and a trade show coupled with East Coast hospitality made the event a success, and a story I enjoy sharing frequently!"
Want to know more about the event?
From word of mouth to certified elite CITP®|FIBP®
Brendan first heard about FITT from one of his previous bosses and others he knew in international trade who already had their elite CITP®|FIBP® designation.
After receiving support and approval from his office, Brendan took FITTskills online courses to work towards his designation. He found they were easy to complete around his job and responsibilities.
The provision of video-recorded courses and e-books complemented my learning preferences, and provided additional flexibility for my travel schedule.  The ability to complete the courses at my own pace within a three month time frame helped me balance work priorities with academic deadlines.
Just as importantly, Brendan found them to be practical and applicable to his position in ways that positively impacted his work and will continue to do so going forward.
"The courses provided refreshers to concepts I learnt at university, and inspired new ideas to processes I used at work."
"Lessons from the FITTskills courses have practical application in evaluating businesses structures and companies aspiring to become international. The skills can be applied daily, and I believe these skills will help me progress my capacity to support international organizations and clients."
Taking his talents to South Bend
Brendan is now proud to be a CITP®|FIBP®, and feels it will have a noticeable impact as he progresses in his career.
"I feel very proud to have earned the CITP®|FIBP® designation, and I feel much more confident engaging with clients and colleagues when developing international business objectives."
Now living in Indiana to complete his MBA at Notre Dame, he is excited to continue to work towards meeting his long-term career objectives.
Alongside his studies, Brendan has applied to share his experiences as a Teacher's Assistant for the International Management course at both the undergraduate and graduate level.  He also has some words of wisdom for current students interested in following in a similar career path to him:
I would advise students of international management or those with career interests in global commerce to take FITTskills courses.
"The FITT program addresses crucial chapters from operations to law, covering areas and functions within organizations that are impacted by doing business internationally."
"I recommend complementing the FITT program with your university/college courses, so that upon graduation you are "FITT-ready" and require only the work experience to achieve the CITP®|FIBP® designation."
We would also advise that you keep an eye on Brendan's career, as he appears poised for big things ahead in the coming years. With his education, designation and previous experience, the sky is the limit for him.
Want to connect with Brendan?

LinkedIn: Brendan Mc Manus, CITP|FIBP
Learn more about the CITP®|FIBP® designation
INTERNATIONAL BUSINESS CERTIFICATION—CITP®|FIBP®
Advance your career and build your professional credibility in the field of global business by earning the Certified International Trade Professional (CITP) designation.
Why Earn the Certified International Trade Professional (CITP) Designation?
The Certified International Trade Professional (CITP) designation is the world's leading professional designation for the field of international business. So whether you're new to global trade or have over a decade of direct experience, you'll find the CITP designation can help advance your career and build your professional credibility.
The CITP designation sets you apart in the competitive international business industry because it's proof you possess the competencies global business experts have identified as being essential for a successful career in international trade. It also recognizes your dedication to ethical business practices and ongoing professional development—both of which are desirable traits for today's global business practitioners.