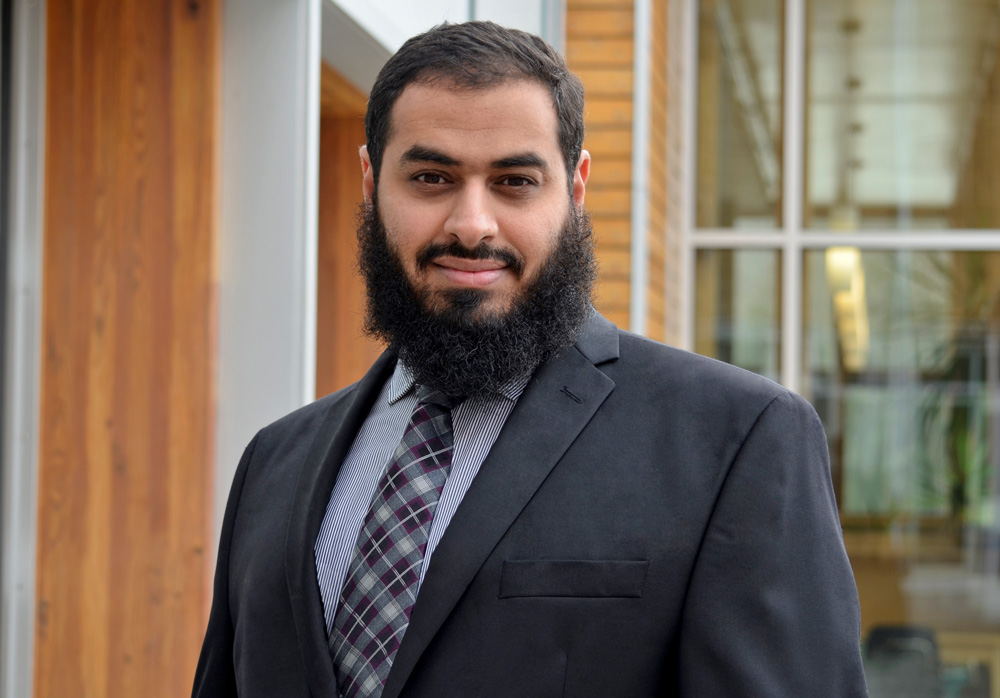 Earned his elite CITP®|FIBP® designation: Jan. 2015
Ahmad Altuijri, CITP®|FIBP®, is an international trade professional with nearly 10 years of experience, largely in executive positions.
Ahmad has consistently furthered his career through his self-driven and entrepreneurial attitude, and will be starting his EMBA in August to help him continue to find and maximize new business opportunities.
Starting with an entrepreneurial spirit
Ahmad began his career by starting his own business in his home city of Riyadh while still in high school.
He served as the CEO, and led his company, Muntada Al Hasib Technology Est., to prominence in his neighbourhood by providing free training, consultation, and launching price transparency initiatives.
He then became the Executive Manager at another high-tech company, where he sold to private companies and government organizations with great success.
In his first year he planned, developed and implemented tactical and strategic goals that resulted in a 200% sales increase.
While in this role, he also worked as a journalist and editor for an Internet technology magazine, contributing new content and guiding the development and expansion of the overall publication.
Helping others improve their export and import potential
Ahmad's next step was then to create and own another new company, Altuijri Est. for Export and Import.
His focus was to help small businesses expand internationally by assisting them in finding new markets, negotiating international contracts, dealing with customs documentation, and finding ways to reduce costs.
He served as a local agent for several small companies, and helped them import goods like car parts, shoes, furniture and clothes from China.
He also successfully managed the supply chain of an organization that sold goods and natural resources to several countries, such as Indonesia, Malaysia, Thailand, Laos and Cambodia.
Ahmad has learned a great deal from his personal experiences. He feels strongly that business relationships are the key to success.
"I have come to realize that international trade is not solely about making orders or choosing the best source of product," he says, "but, more importantly, it is about interacting effectively with a diverse group of people coming from different backgrounds."
"This is how generated ideas and visions are put into reality and become successful."
Gaining a competitive advantage with FITTskills online courses
Though he had developed practical skills and experience, Ahmad desired a formal business and international trade education.
To achieve this, he moved from Saudi Arabia to British Columbia to work towards a Bachelor of Human Resource Management and International Business degree.
Once he completed it, Ahmad decided to continue his education by taking FITTskills courses online, and is extremely happy with the results.
"Aside from my academic background and extensive years of experience in entrepreneurship and international trade, the skills I have acquired from the Forum for International Trade Training have greatly shaped who I am today," he explains.
"FITT has provided me with 'how-to-do-it' skills."
He has also been able to use what he learned to change and improve on his business practices, and is quickly seeing results.
"Because of the skills I have acquired from FITT," he says, "I have been able to utilize a more practical approach in business and have ended up with a set of great results."
Without a doubt, it cannot be overlooked how important FITTskills courses are in becoming successful in the global arena.
Becoming a Certified International Trade Professional
Ahmad is proud of his new CITP®|FIBP® as he moves onto the next stage of his career, and feels it will play a large part in his future business successes.
"Despite earning multiple awards and titles over the years, I honestly believe that a CITP®|FIBP® designation is among the most precious designations I have earned to date, and that it will be extremely important in attaining my future goals as an international business practitioner."
"This has certainly taken my career into the next level."
Learn more about the CITP®|FIBP® designation
INTERNATIONAL BUSINESS CERTIFICATION—CITP®|FIBP®
Advance your career and build your professional credibility in the field of global business by earning the Certified International Trade Professional (CITP) designation.
Why Earn the Certified International Trade Professional (CITP) Designation?
The Certified International Trade Professional (CITP) designation is the world's leading professional designation for the field of international business. So whether you're new to global trade or have over a decade of direct experience, you'll find the CITP designation can help advance your career and build your professional credibility.
The CITP designation sets you apart in the competitive international business industry because it's proof you possess the competencies global business experts have identified as being essential for a successful career in international trade. It also recognizes your dedication to ethical business practices and ongoing professional development—both of which are desirable traits for today's global business practitioners.