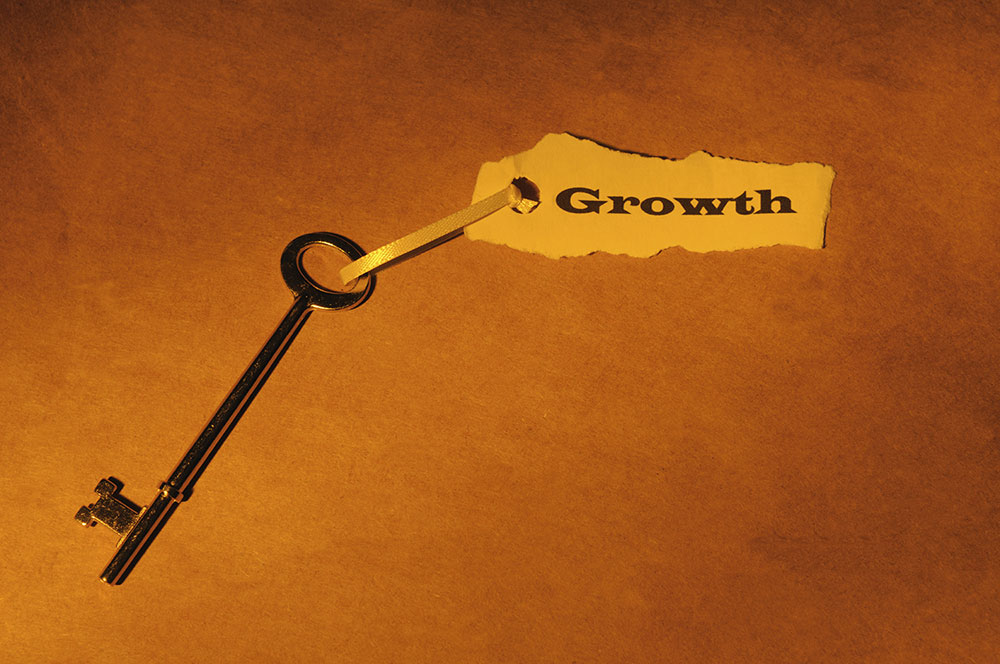 Canada's economy is expected to grow by at least two and a quarter percent in 2014, compared to one and three quarters growth the previous year. This growth is much to the credit of strengthening exports that will generate a more balanced, sustainable growth. What is more, the Bank of Nova Scotia has published a revised forecast for the Canadian dollar suggesting the loonie might stick below 90 cents through to the end of 2015.  That's great news for large and small businesses alike, and with demand from the US also picking up steam, Ontario businesses have an opportunity to take advantage of an economic climate that finally seems to be on an upswing. 
Despite this renewed optimism, Canadian business owners and leaders remain cautious, and compared with other OECD countries have been slow to make investments required to take advantage of the improving global economy.
Fortunately, federal and provincial governments have stepped up to offer funding programs that help Ontario businesses that manufacture goods in Canada and are currently engaged in or planning to export in 2014.
Here are three of the top Ontario government grants to support growth of Canadian exporters 2014:
Ontario Exporters Fund Support the Hiring of an Experienced Export Manager
The Ontario Exporters Fund (OEF) is a program established by the Ontario Chamber of Commerce (OCC) to help encourage international export activities. The program funds up to $40,000 per year (for 2 years) in salary costs to hire an experienced export manager.
OEF Ontario Business Grants –Details:
Amount: $40k (50%)/ year grant for 2 years ($80k max.).
Timeline: Open and accepting applications. Must apply 3-4 months in advance of your hire; incentive lasts for the first 2 years of the position.
Eligibility: 10-50% of total sales in exports, $1M-20M in annual revenue, $2M+ in liability insurance, company's goods/services must be produced in Ontario and they must fall inline with one of the following focus industries: advanced manufacturing, aerospace, building products and construction, cleantech, exportable professional services, ICT, or life sciences.
CME SMART Prosperity Now Canadian Grants for Capital Expenditures
The CME SMART Prosperity Now program is funded by FedDev Ontario and distributed by Canadian Manufacturers & Exporters (CME). This grant program offers up to 33% or $75,000 to fund projects aimed at improving operational efficiency and/or waste reduction, and focuses on supporting businesses that are engaged in global expansion efforts.
Amount: Projects selected for funding will receive 33.3% of eligible project costs, up to a maximum of $75k.
Timeline: Funding expected to launch in April 2014. Projects must be carried out over less than 1 year.
Eligibility Factors: Incorporated for 2 years, actively exporting or with an intention to as a result of the project, 15-1000 payroll employees, and with a manufacturing operation in Southern Ontario.
Export Market Access: Ontario Small Business Grants to Support Accessing New Global Markets
Through the Export Market Access program (EMA) SMEs are able to improve their position in accessing global markets such as China, Hong Kong, India and the U.S. EMA enables companies to access existing export markets with new products or new export markets with existing/new products.
Activities covered by this program include international trade shows, fairs and exhibits, and marketing tools for foreign audiences to sell products.
Amount: Max of $30k non-repayable or 50% of project. Can be applied for twice in 12 month period.
Timeline: Only one project open at any one time. Must allow 30 business days for approval prior to first payment of booth rental or airfare expenses.
Eligibility: Between 5-500 people on payroll, >$500k in revenues and 2 years incorporated, business must be located in and products/services produced in Ontario.
Take Advantage of Government Money Set Aside to Help Grow Businesses like Yours
These three programs represent only a few of the hundreds of funding programs established to help Canadian SMEs.  The competitiveness of each application process varies, but for each program it is important to be proactive in your strategic business planning.
Over all, the process is not easy but can be simplified by linking strategic goals to funding programs and being ready to complete and submit the applications when funding is released.  In the end, you can be like many Canadian businesses that receive tens of thousands to hundreds of thousands of dollars in funding annually by essentially replicating the same or similar applications every year.