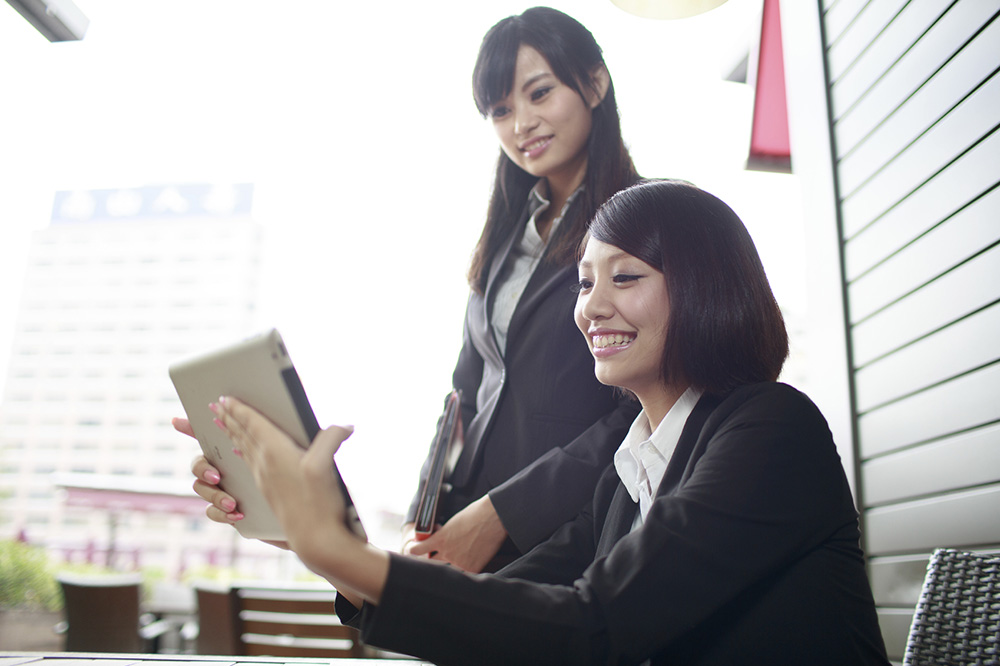 The world of international business is evolving at a faster pace, thanks to diminished communication-barriers and improved accessibility to many previously unknown advanced-business and communication technologies.
Over the last few decades, globalization has demonstrated itself in waves of off-shoring, near-shoring and outsourcing parallel to vertical integration of companies and industries. This was driven in part by attempts at establishing state-of-the-art global value-chains, which can offer significant differentiation vis-à-vis competition.
"Birth" or "Re-birth" of international SMBs
Globalization, once an exclusive club for elite international conglomerates of a certain size and with access to capital to invest in technologies, processes and people, has recently opened its doors to smaller-sized companies.
Barriers of entry to international markets are being lowered through higher visibility and reach provided by the digitization of business on a global scale.
Arguably, distance—one of the prime obstacles to international business—has been redefined in recent years.
Although the rules of physics are still in play, perhaps distance no longer represents opportunity, or lack of it. Online discovery, shopping and product selection are growing cultural-phenomenon with numerous benefits to both purchasers and suppliers.
Oxford economics estimated an online sales volume of more than $20 trillion for 2013, equal to 14 percent of the global economy. Others estimate similar, if not higher numbers, for 2014.
Digital business focuses on customers and collaboration
Digital business is inherently "customer-centric" and has strong capabilities in enabling innovative, non-traditional product and service development approaches.
Based on these capabilities, idea generation, investment, product development and marketing chains are moving toward a more cyclical path of discovery, investment, product refinement and marketing; all in active collaboration with global stakeholders and customers.
Crowd-funding and micro-financing are shortening the path of access to capital while simultaneously promoting demand in the early stages of product development.
All of these activities, supported by flexible yet sophisticated and reliable supply-chain networks, enable SMBs with attractive offerings to be seen globally shoulder-to-shoulder with major players.
Moreover, with its capabilities in enabling active participation in designing, developing and consuming products, digital business arguably has been reshaping another dimension of international business, and perhaps one of the most complex dimensions: "cultural context".
"Cultural Context" has been going through an evolution that promotes both originality of offerings and more homogeneous discovery and selection processes. Perhaps, choices which are made based on digital word-of-mouth and sources from every corner of the world , today are just as important as local personal networks and interactions.
More players in international trade means more competition
Although all of this looks promising and exciting for globally-oriented SMBs, it also means more competition on the global stage.
In an access-for-all global market, the real fundamental question for SMBs remains "how to differentiate?" in a market that is crowded with distinguished competition.
Part of the differentiation can still be instituted in legal, geopolitical and international trade agreements context.
In summary, SMBs now have enhanced resources and opportunities to benefit from international markets, with offerings that have demonstrated success in a local market or follow an international-first strategy.
The challenge remains proving originality of ideas and products in relation to embedding clear differentiates into a globally distributed value-chain. This is a thought-provoking task that demands backing and creativity of international trade support organizations, which take pride in enabling SMBs and start-ups success.
It is also important for international entrepreneurs to note that digital business is not only delivering old business ideas and products through new channels; but rather it is leveraging technology and globally accessible information to generate innovative and fresh value propositions.
How does the digital era impact the internationalization of your business?How well has your business adapted to the challenges and opportunities?