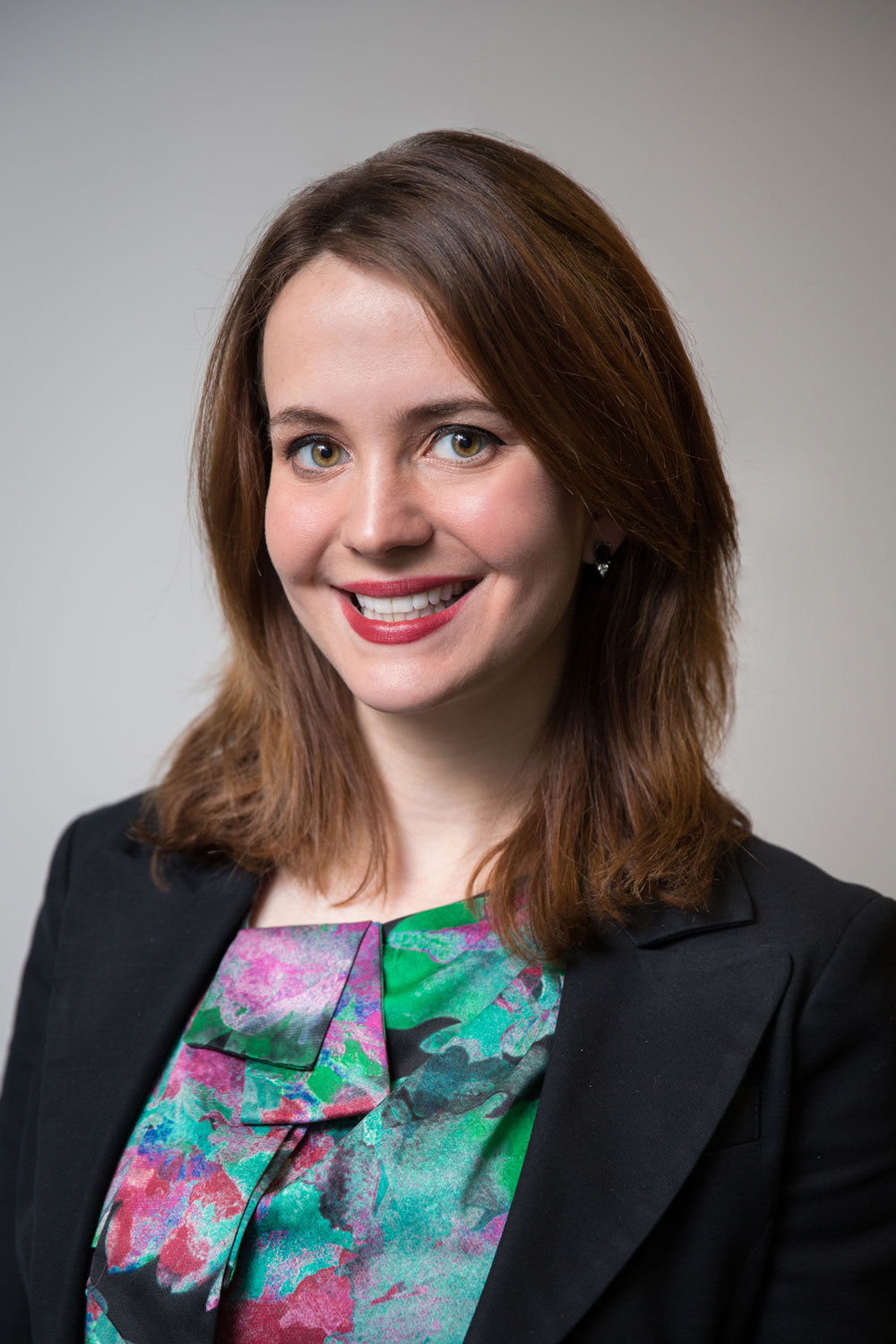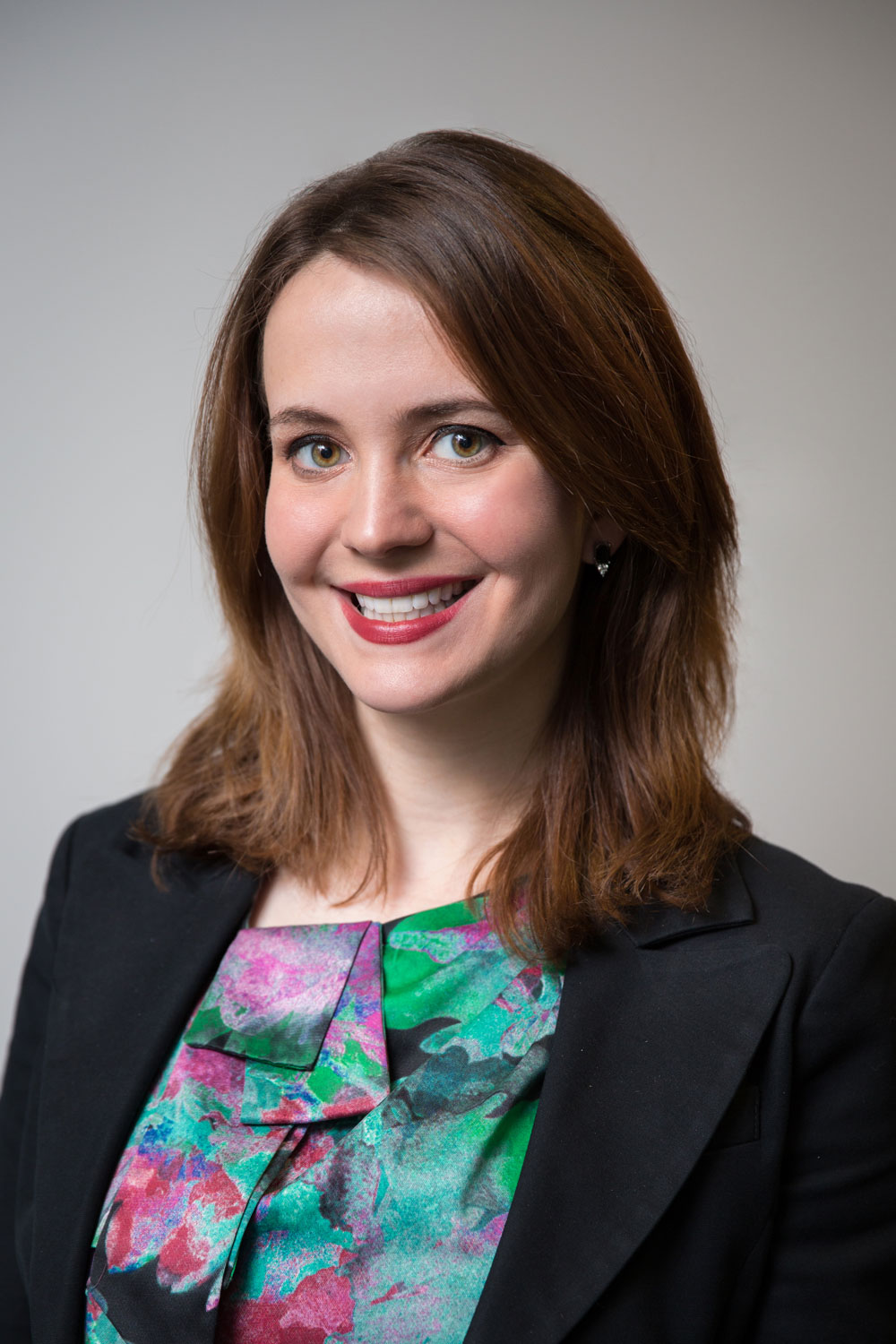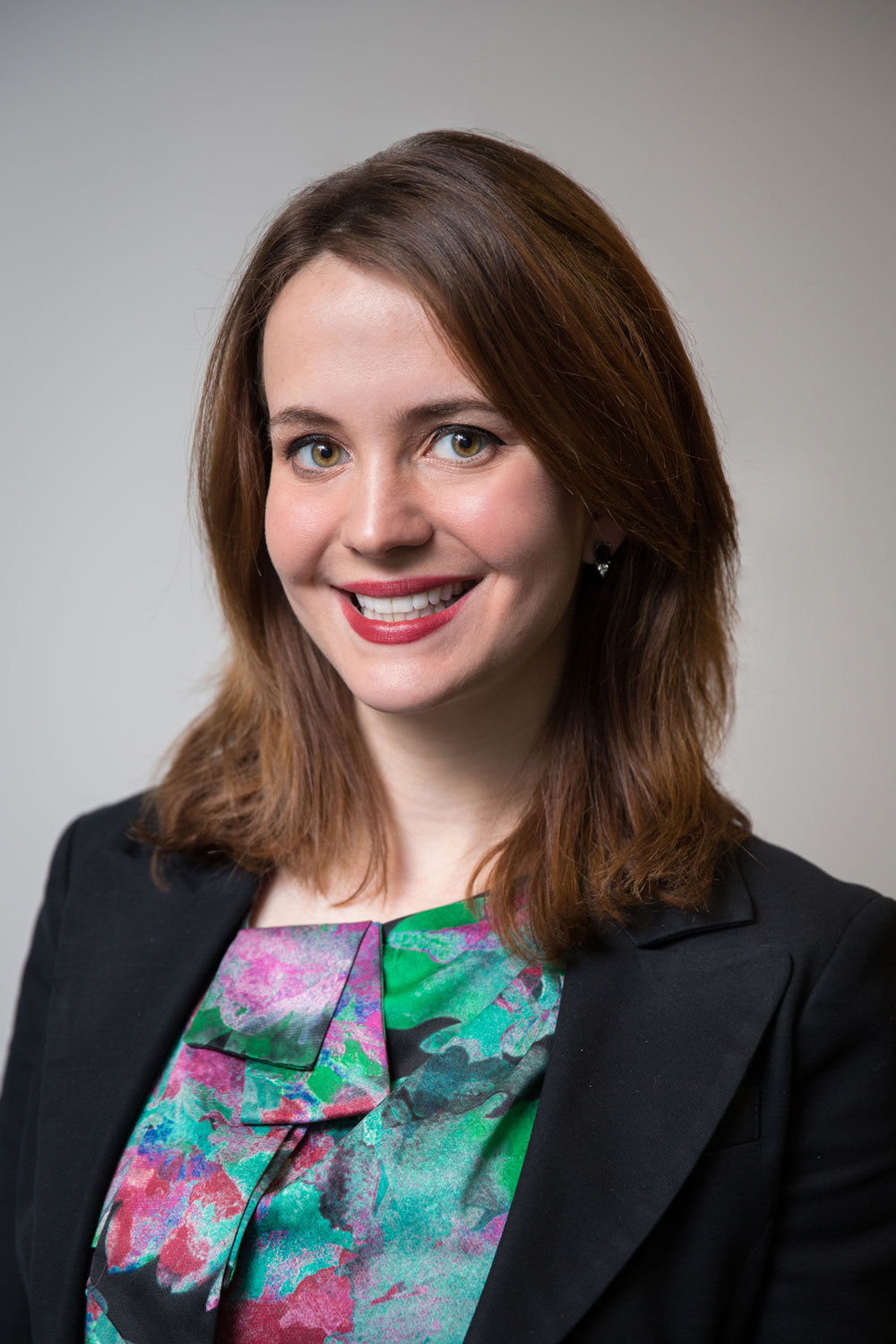 Earned her elite CITP®|FIBP® designation: Oct. 2014
Andrea Eriksson, CITP®|FIBP®, is a Business Analyst with the Industry Development team at Enterprise Edmonton, a division of the Edmonton Economic Development Corporation.
She helps businesses that manufacture, transport and export goods around the world by finding, analyzing and explaining all of the information they need to improve their efficiency and maximize their global opportunities.
Andrea previously worked as a co-op student with the Edmonton Economic Development Corporation in 2009. There, she met Peter Chen, a Trade Commissioner, and Ashley Prime, a Deputy Consul General for the British Consulate in Toronto, who led her towards her career.
"These two individuals in particular inspired me to pursue a career in International Trade by telling stories of their exciting experiences travelling abroad and helping companies make connections and realize opportunities," she says.
"The passion these individuals had for their careers and their encouragement for me to pursue a career in this same field really impacted me."
In order to reach her new career goal, Andrea's next step was an internship at the Canadian Embassy in Washington D.C.  While in Washington, she got to live out some of the same exciting experiences she had heard others talk about in her previous role.
Andrea analyzed World Bank infrastructure contracts and infrastructure trends worldwide, researched potential opportunities between Canadian and American businesses, and then assisted with events designed to introduce companies to potential business partners.
With her research experience, Andrea then took a role at The Business Link in Alberta as a Business Research Officer/Business Services Specialist.
While there, Andrea prepared an international trade research report for a company that appeared on Dragon's Den. The company reached a product distribution deal with Arlene Dickinson, which she feels is the greatest accomplishment of her career so far.
On top of providing research services to countless businesses, she also performed business diagnostics, advised small businesses on the process of importing and exporting, and taught webinars on the basics of import/export research for entrepreneurs.
It was during that time that Andrea began taking her FITTskills courses, which she praises for offering her real-world scenarios and solutions, rather than simply theory.
"The online courses were very engaging and I enjoyed working at my own pace and on my own time," she says.
The FITTskills courses are very practical; on more than one occasion businesses often asked questions directly relating to what I was currently learning in my coursework.
In her current role with Enterprise Edmonton, which she has held since April, Andrea still performs a lot of research for businesses.
Andrea is also tasked with setting up the infrastructure to perform and disseminate that research, such as obtaining databases, developing the research processes used by other employees and setting up a new project management system.
She has set up the methodology and research sources to track industry indicators for Edmonton's manufacturing, logistics and trade sectors, and holds the responsibility for communicating the measured performance to the necessary parties.
Andrea applied for her CITP®|FIBP® because of her desire to continue learning and excelling in her work, as well as because of the ways in which the designation can help her grow in her career.
I am honoured to have received the world's leading professional designation in the field of international business. I see the CITP®|FIBP® designation opening doors for me to be recognized as an individual that has the skills and capacity to help companies pursue international opportunities.
Want to connect with Andrea?

LinkedIn: ca.linkedin.com/pub/andrea-eriksson/44/b24/469/ 
Learn more about the CITP®|FIBP® designation
INTERNATIONAL BUSINESS CERTIFICATION—CITP®|FIBP®
Advance your career and build your professional credibility in the field of global business by earning the Certified International Trade Professional (CITP) designation.
Why Earn the Certified International Trade Professional (CITP) Designation?
The Certified International Trade Professional (CITP) designation is the world's leading professional designation for the field of international business. So whether you're new to global trade or have over a decade of direct experience, you'll find the CITP designation can help advance your career and build your professional credibility.
The CITP designation sets you apart in the competitive international business industry because it's proof you possess the competencies global business experts have identified as being essential for a successful career in international trade. It also recognizes your dedication to ethical business practices and ongoing professional development—both of which are desirable traits for today's global business practitioners.