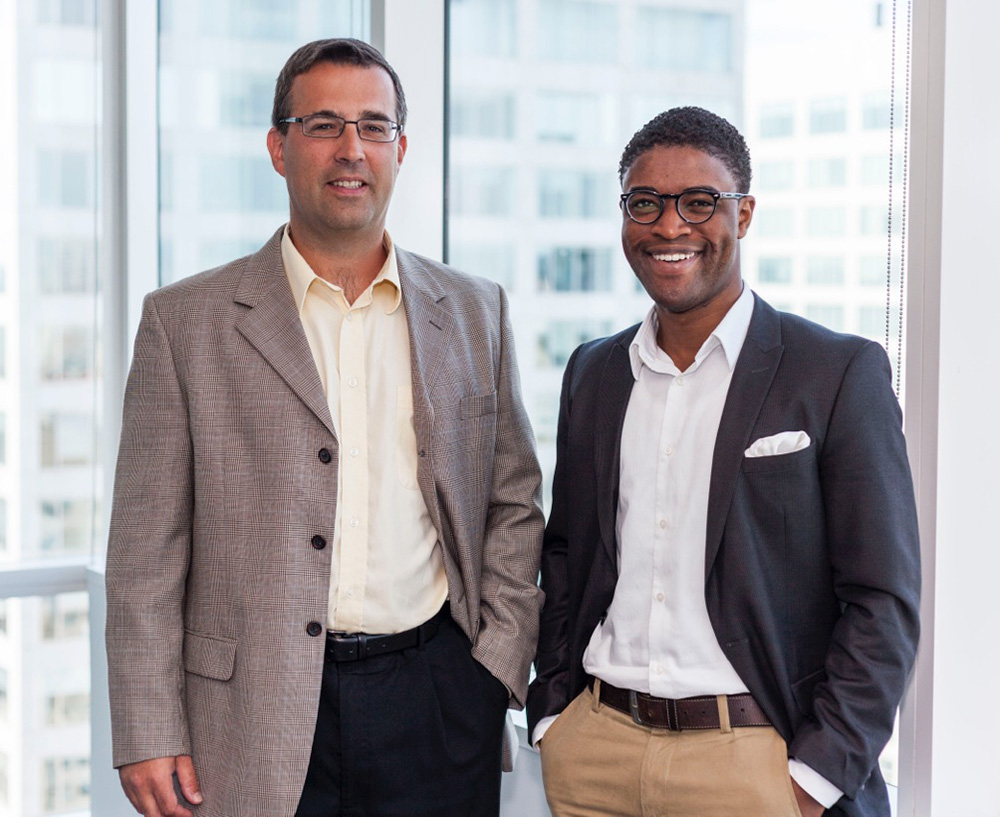 "He's presentable, articulate and he has such an engaging personality," says David Gauthier about Eric Agyemang, this year's EDC-FITT intern.
David is the manager of a small business solutions team at Export Development Canada (EDC), and also Eric's new boss. "When I think about Eric in front of our customers, and with his background, I have high hopes for his future here at EDC."
Less than a month ago, Eric began his year-long internship. The position will have him assisting his small business solutions team connect Canadian exporters with EDC products to help these exporters grow their international business.
A desire to work globally
Eric grew up in Ghana and always knew he wanted to be involved in international work. In 2004, he came to Canada for the first time on a temporary mission with a Canadian International Development Agency (CIDA)-sponsored program called Canadian World Youth.
He spent his time in Prince Edward Island doing developmental work to get local youth to be more active and involved in outdoor activities.
Later on he began his own company that recruited individuals from around the world to volunteer in Ghanaian schools and clinics.
Eric had gained some international experience and he knew he had a passion for it, but he also knew he needed to go back to school to get the education to support his career goals. At that point, a family member recommended Algonquin College in Ottawa.
I felt that the college educational experience would be perfectly in line with the hands-on practical training I needed, and one of the differentiators for me was that the FITT Diploma was part of the program.
A strong education in international business
He graduated with distinction from Algonquin College's FITT-accredited International Business Management program in 2012, and was awarded a FITT Educational Award for his international business plan.
"Eric is one of those students who you run into only once in a teaching career," says Norman Lomow, CITP®|FIBP®, one of Eric's former instructors at Algonquin. "Putting aside Eric's passion for international business, his exemplary academic records and his confidence and leadership in the college community and classroom, I'm confident his strong base-understanding of international affairs along with his knowledge of finance and EDC products and services will ensure Eric's success in his future endeavors."
After Algonquin, Eric went on to complete an International Management degree at the University of Ottawa. He received a scholarship from EDC for being one of Canada's Top 25 international business undergraduate students, which enabled him to accept a six-month international exchange at Lund University in Sweden. When Eric was selected to be the next EDC-FITT intern, he was in the midst of completing his exchange.
"I went to Sweden thinking I would finish my exchange and head back to Ottawa to look for a job," he says.
To get the call and hear that I was selected for the EDC-FITT internship was just amazing.
Off to a great start in international exporting
Since starting at EDC, Eric has put his head down and is working hard to learn about all of EDC's technical products. He has spent a lot of time training, and recently began shadowing his co-workers to get a better feel for the job and to get exposed to the process of how leads are generated for the account managers.
Is the FITTskills program for you?
Developed by business for business, FITTskills meets the needs of those who are
seeking to enhance their import-export career standing,
new to exporting or importing,
and those who simply want add to their expertise or gain valuable educational credits.
Once Eric takes on his own portfolio of clients—small businesses looking to grow their international exports—he'll help them by recommending the best EDC products and services to reach their goals. This could include anything from getting financing for expansion into new markets, to insuring large international orders, or securing bonding and guarantee that can free up working capital for growing companies.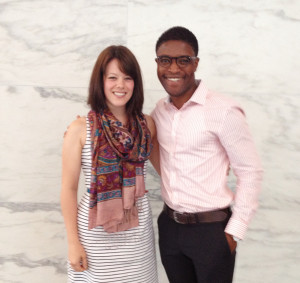 Although Eric hasn't been with EDC for very long, he already shows a lot of potential, says David and the leaders of Eric's sales team.
"One of the incredible things about being on the EDC team is that there are so many resources available for you to not only learn, but to really succeed," says Eric. "Every time I leave this building I feel grateful to have such an opportunity because the organization is incredibly committed to ensuring I grow as a person, and that I succeed in the opportunity I've been afforded."
From everyone at FITT, we wish you all the best and can't wait to hear about how your career in global trade progresses.
Keep up the great work, Eric!