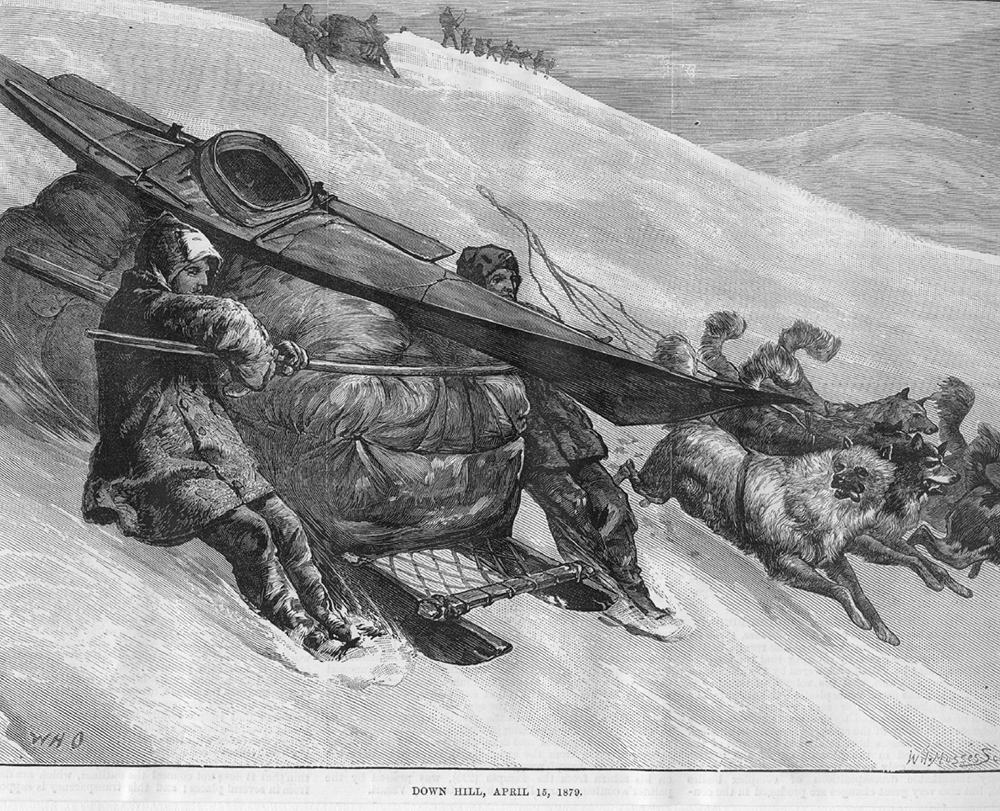 My interest in international trade began as early as in elementary school when my imagination was captured by the evolution of Canada as a trading nation.
An early fascination with global trade
In my spare time, I was drawn to adventure stories about the expanding fur trade and the seemingly legendary efforts of the Aboriginal peoples, coureurs de bois, voyageurs and foreign traders developing what would become a North American-European trading system.
I followed along closely while NAFTA was being drafted, and when it came into force in 1994. In university, I immersed myself in studying the Doha Development Agenda, gaining a more solid understanding of the connections between trade and development. Since then, I've continued to follow the drafting processes of new trade agreements and the opportunities in international trade that evolve as a result.
Evolving my professional goals with mid-career training
When I discovered FITT and the FITTskills program, I was eager to revisit trade, this time as a professional. Mid-career, I have more context, modern-business knowledge and professional work experience. I'm using these skills to critically evaluate the course content and make better decisions about how to apply what I'm learning to the real world.
Balancing international trade training, family and a full-time career
I've found FITT's self-directed online courses to be convenient for someone like me who is part-way into a career. Balancing professional learning with the demands of a full-time job is much easier when the training is available online.
If you're like me and you're currently working, you may be able to seek financial support from your employer for professional development.
The FITTskills program and the CITP|FIBP designation may help you further your existing career, or increase your options for moving into a new one.
Employers that support the training may also allow you to use your lunch hours or breaks for working through the online courses.
Commutes and travel time are further opportunities to review printed course material, or to access the online material via tablet or laptop. Plus, being able to work on the courses during the work day has the added benefit of freeing up time in the evenings for family, friends and activities.
Be sure to consider those benefits, chat with your supervisor and build your network while you're studying!
Trade-based keys to building relationships in another sector
What has stood out to me in the FITTskills courses are the fundamental relationship principles. I have a degree in psychology, and perhaps it's true-to-stereotype, but people and relationships fascinate me.
Trade integrates those interests for me. Relationship-based principles such as respect, trust, cultural sensitivity, patience, flexibility, compromise and communication are key to negotiating constructive trade deals. They are essential for building business-to-business relationships in any sector.
Building my path to the CITP
Now into my fourth FITTskills course, I'm connecting more and more dots to understand how international trade works. However, I've identified that I need to gain a greater understanding of how trade works practically—I need to translate course text into real-world steps.
I'm looking forward to increasing my connections with other FITTskills students and trade professionals and learning from them.
I'm also investigating options for gaining the direct experience necessary for the CITP|FIBP designation, including seeing whether an opportunity exists with my current employer.
As Google executive Eric Schmidt has said, "the world's population [has] reached seven billion people, but there are only two billion people online….imagine five billion more people online!"
This statement struck a chord with me as extremely relevant to international trade as well. Imagine billions more people involved in international trade and the business, opportunities, and development that would result. That's a future I'm excited about!