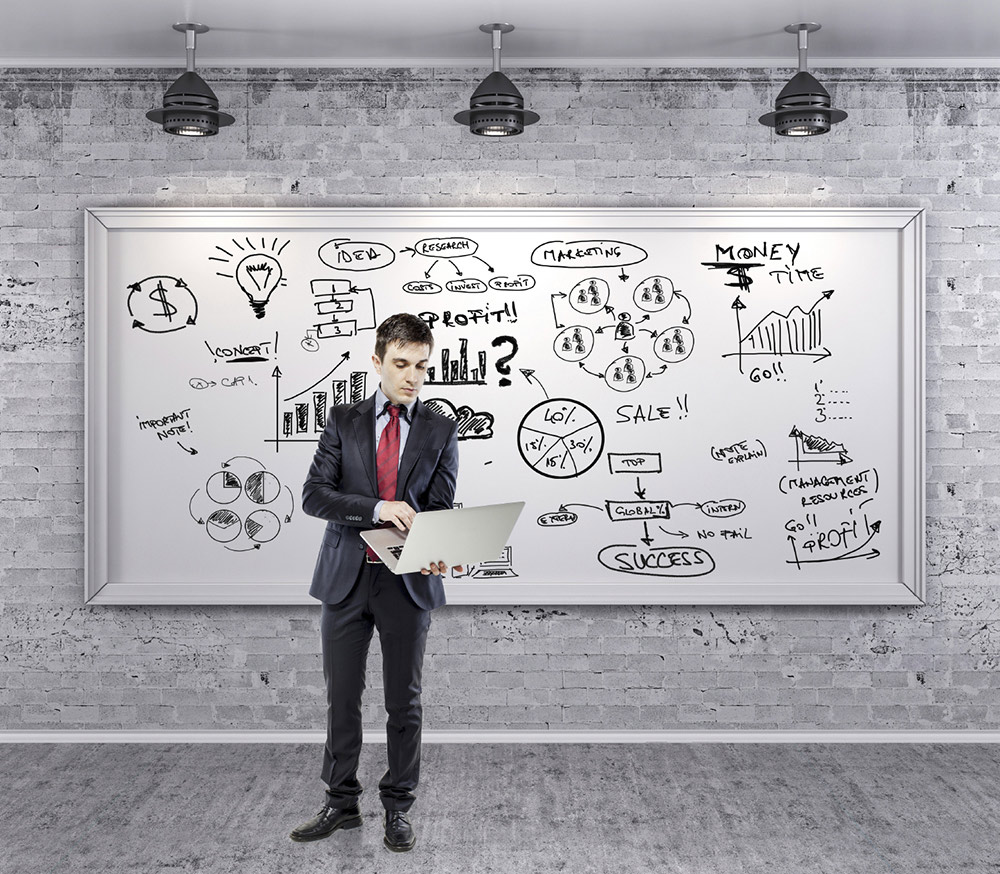 One of the key mistakes companies make when selecting a market entry strategy is to focus on their capabilities and goals and ignore the competitive environment in their chosen market. The higher the level of competion in the market, the lower the profits that can be obtained.
For entry strategies such as indirect exporting, in which entry costs are low, the level of competition is less important than when substantial financial investment is required. Companies should therefore research the competitive environment as carefully as possible when deciding on which strategy will best suit them and use this to develop a series of competitive landscape maps (CLMs).
They should also analyze the market entry strategies being used by others to determine hidden pitfalls and the methods most likely to succeed.
Create competitive landscape maps (CLM)
A CLM is a simple chart that indicates what is important to consumers in the chosen market. Companies should develop several CLMs: one that compares price and quality, one for other important product or service qualities, one for sales strategy and one for key product differences. On each chart, the company should indicate the position of each main competitor in the market. On analysis, this will indicate competitive gaps—these are the areas that a company can target to gain a competitive advantage.
Is the FITTskills program for you?
Developed by business for business, FITTskills meets the needs of those who are
seeking to enhance their import-export career standing,
new to exporting or importing,
and those who simply want add to their expertise or gain valuable educational credits.
For example, if a chart shows that most companies in the market provide basic bread products at low prices, a company entering the market with the same types of products will find the competition hard to compete with. The CLM will illustrate areas in which it can find a niche in the market, such as by offering specialist types of bread or by developing baked products with health benefits.
To develop competitive maps, companies need to use competitive intelligence. Competitive intelligence is developed by using publicly available sources to gain information about competitors and competition. It does not involve any underhand gathering of information. Companies will find that they can gather all the information they require from available sources if they conduct some intensive research.
Research for competitive intelligence
Companies can obtain information about a company's strategic goals, its marketing strategies and its product and pricing strategies by commissioning a competitor analysis company to investigate the market. If a company is unwilling or unable to pay for this service, there are numerous resources a company can use to undertake its own research.
Explore company profiles
Companies can try finding information about companies in the market using directories such as Yahoo's Business and Economy directory (dir.yahoo.com/business_and_economy). Hoover's online is another exhaustive source of company information (www.hoovers.com). The information provided includes industry analysis and company information organized by country. Not all companies in specified regions are included, but major ones are. Company websites will often contain valuable information that can help researchers clarify product positioning and deduce strategic aims and objectives.
Browse news stories for competitive intelligence
Companies should read the news from their target market to gain an understanding of major industry initiatives. Online versions of newspapers and business journals are available for free from most countries in the world, and most of them written in English. A basic search using Google News will provide archived articles about industry and company news in a target market. Other useful sources are Business Wire (www.businesswire.com) and Reuters (www.reuters.com).
Employment advertisements are another useful source of information. The numbers of people being hired by a company and the job roles they are looking to fill will give researchers clues to future competitor activities.
Take advantage of industry activities and resources
To obtain a real understanding of the competitive environment in a foreign market, companies can attend trade shows, conferences and seminars. They can also contact their country's embassy in the target markets and obtain information about their industry sector from the Trade Commissioners there.
This content is an excerpt from the FITTskills
International Market Entry Strategies
 textbook. Enhance your knowledge and credibility with 
the
 leading international trade training and certification experts.