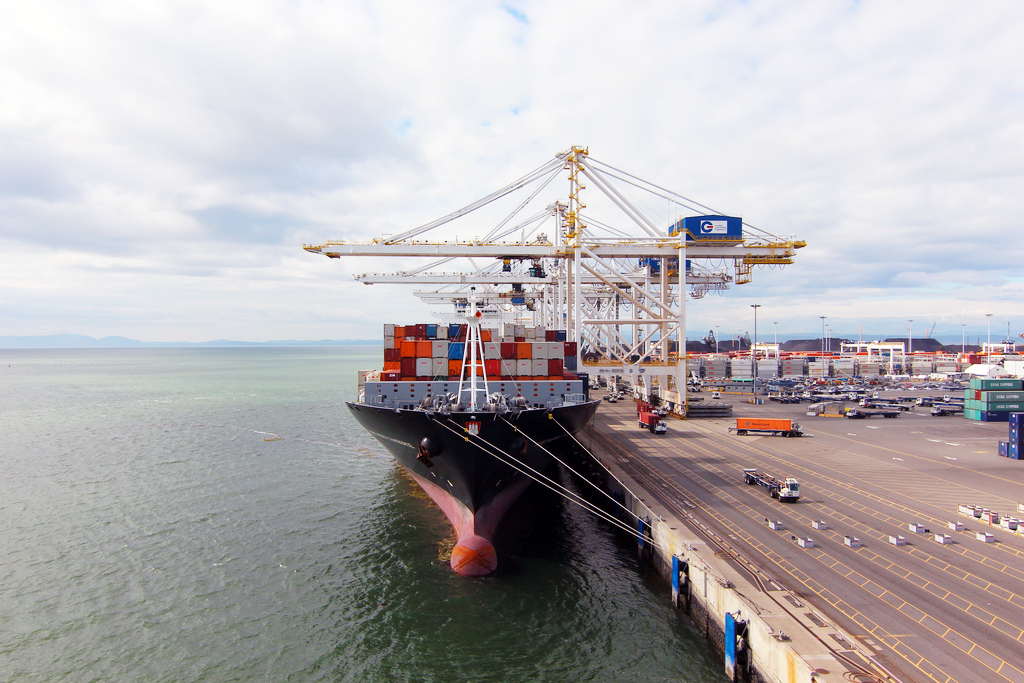 Margaret Duhamel sees importers make simple errors every day that can cost their companies time, money and a whole lot of stress. And after working as the Import Manager at Icecorp Logistics Inc. for over 30 years, she says there are always new problems.
Icecorp provides international forwarding, customs brokerage and logistics solutions out of their facilities in Toronto, ON. They help companies plan out their supply chain process and make sure products get from point A to point B on time and in good condition.
Here are some tips from Margaret to help your import process smoother and more successful.
1) Know your terms of sale so that you know what you're paying for.
Margaret says that often times Icecorp will get requests to have containers moved from one port to another, but the shipper won't have a clue what the terms of sale are. Terms of sale, or Incoterms, are important details that should be worked into an original contract between the buyer and the seller. They delineate where the seller ceases to have responsibility for the cost and care of the goods in transit, and where the buyer takes over.
"People aren't as detailed as they need to be," says Margaret. "You should always err on the side of caution and be as detailed as possible when it comes to terms of sale."
Margaret has one example that stands out in her mind of when a lack of attention to detail resulted in both a holdup of goods and extra transportation charges:
"We used to move cargo for a client who was paying everything in the shipping process. And all of a sudden he got rates from a new shipper that were $1000 cheaper than usual. At the time we said to him, 'oh, that's really strange, you'd better check this out just to make sure you're comparing apples to apples.' He assured us that everything was okay. But what happened was the rate was correct, but it was the rate only to Vancouver, when he ultimately needed his container shipped to Toronto. The container ended up getting stuck in Vancouver and then we had to make additional arrangements to bring the cargo to Toronto."
2) Have the proper HS codes for your products so the correct duty rates can be applied.
Canada Border Service Agency (CBSA) applies duties depending on the materials and products being shipped using the Harmonized System (HS).  The HS is a standardized coding system of names and numbers used in international trade, and as an importer/exporter, you're responsible for the proper classification and declaration of your goods. For example, if you're shipping garments, you need to include the proper HS codes as well as information about the garments, such as that they are 50 percent polyester, 30 percent cotton and 20 percent spandex.
How important is this? Improperly labelling your goods can result in shipping delays, suspended international trade privileges, and even monetary penalties.
3) Use the right packaging to ensure seamless entry.
A lot of goods are shipped around the world on wooden pallets which create a stable base for packaging, handling and storage. However, goods cannot be shipped into Canada using just any type of wooden pallet. According to CBSA regulations, all wood coming into the country has to be treated properly. Using improperly treated wooden pallets can create a lot of hassle and extra costs.
Margaret recently saw a container get shipped into Canada with 8 pallets inside. When customs examined the container, they found that one of the eight pallets was untreated. Even though seven were perfectly compliant, the entire container had to be shipped back to the sender.
Plastic pallets are option that can help you avoid this issue, but they do cost a little more and they don't work well for extremely heavy cargo.
4) Have detailed shipping instructions with a clearly stated final destination.
Finally, make sure to state on your Bill of Lading not only the port to which your goods are being shipped, but also their final destination. Bills of Lading are legal documents and the port authorities need to know where your goods will end up. Improperly labelling your final destination will result in delays until your goods are custom cleared. And it can be quite costly when you have to make changes to your Bill of Lading.
These are just a few of the easily avoidable issues Margaret sees new importers make on the regular.
Do you have any questions for Margaret about importing? Any other common mistakes that you see importers make?