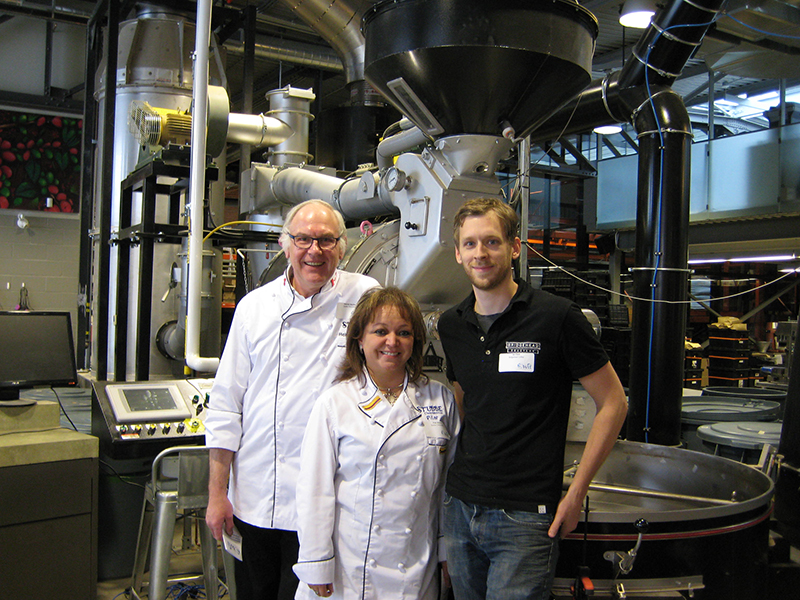 Heinrich Stubbe and Pilar Arjona of Stubbe Chocolates, and Ian Clark of Bridgehead. Photo courtesy of Adrienne Jarabek, Co-VP Communications, OWIT-Ottawa
Last week the Organization for Women in International Trade (OWIT) Ottawa hosted an engaging evening for its members at Bridgehead's new roastery and coffehouse off Preston Street. The venue was stunning and the coffee was top notch—as is typical of Bridgehead!
In partnership with The North-South Institute, OWIT invited Heinrich Stubbe and Pilar Arjona, owners of local business Stubbe Chocolates, and Bridgehead's own Ian Clark to speak about their businesses' experiences with regard to the effects of gender on international trade. The North-South Institute is currently executing a project to incorporate gender perspectives into the export promotion and economic empowerment policies of Peru and Colombia in the context of these countries' free trade agreements with Canada. Two topics stood out the most for me during the evening:
The first is that women in developing markets are playing an increasingly prominent role in global business. Both Stubbe Chocolates and Bridgehead engage in trade with developing nations and they've found that more and more frequently women from countries such as Colombia and Peru are presenting their products to foreign buyers. They are creating strong global partnerships and they are offering products of a rising quality and demand.
The second topic that stuck with me from the evening is that honesty is the best policy in international trade. Heinrich, Pilar and Ian all agreed that the best way for them as buyers and for the companies they buy from in developing markets to create effective trade partnerships is to be completely honest with each other about what they need. For example, if a buyer needs stricter growing and processing procedures to meet the health and safety requirements of their country then the seller needs these details. And if the buyer needs a product that is more tailored to meet the purchasing trends of its customers then the seller needs to know that too. Being up front about exactly what it's going to take to make an agreement happen ultimately benefits everyone. The seller makes the sale and the buyer walks away with a product that meets their specific needs.
Women entrepreneurs are strong and take this kind of honestly very well, said Pilar. Whereas men in developing countries might be accustomed to running their businesses in line with how generations of their forefathers did, the women are more open to change. They want to know what they need to do to increase the quality of their products and they want to know what it's going to take to make new partnerships that will grow their businesses, she said.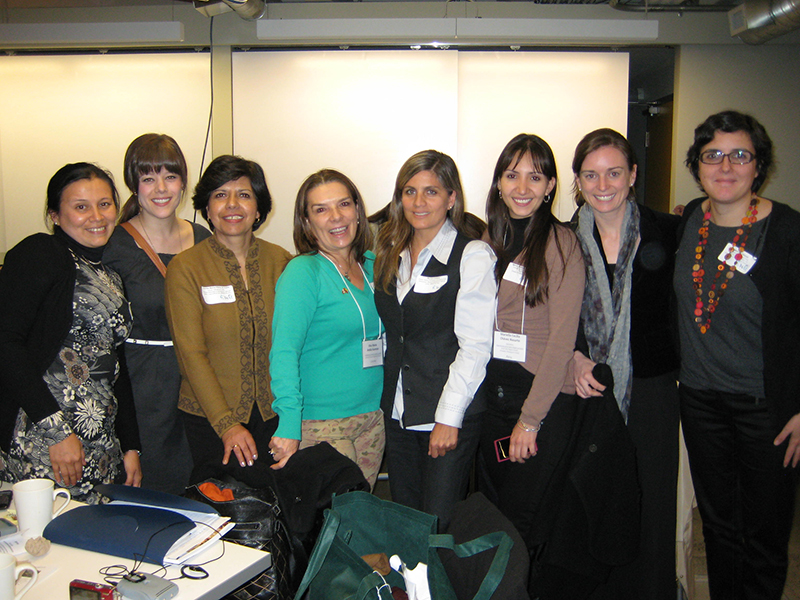 Thank you to OWIT Ottawa, Stubbe Chocolates and Bridgehead for the wonderful evening and the fascinating insights on gender and trade.
Has gender ever affected your international business endeavors?