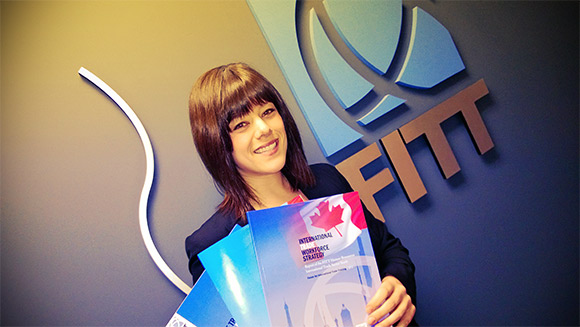 Last week I had the pleasure of helping Forum for International Trade Training launch a report that is the first of its kind world-wide—International Trade Workforce Strategy. This 18-month study delves deeply into the state of our country's international trade workforce, finding gaps in needed competencies across global business professions and occupations. It then identifies the best ways for businesses, government and the educational community to start taking action to close these gaps. And people are taking notice!
The day of our launch The Globe and Mail mentioned the study in a business report on Canada's world ranking for research and development. Later that day, Canadian HR Reporter ran an article that focuses on the gaps, how we can start closing them and how we need to continue evolving our international trade HR strategy to ensure national prosperity. And finally, early this week International Trade Compliance Strategies featured a short piece that summarizes the study and includes a link to the download.
As a follow-up to the study, and as a way to help Canadians take action, I'll soon be helping FITT launch an International Trade Competency Diagnostic Tool. FITT developed this handy free online-service to help you identify the specific competency gaps that are affecting you and your business so you can start filling gaps and building your trade readiness.
Keep following us on social media as we track our post-launch results (Twitter @FITTNews / Facebook FITTNews / LinkedIn FITT). And are you on our email list so we can notify you when we release the International Trade Competency Diagnostic Tool? If not, sign up now!