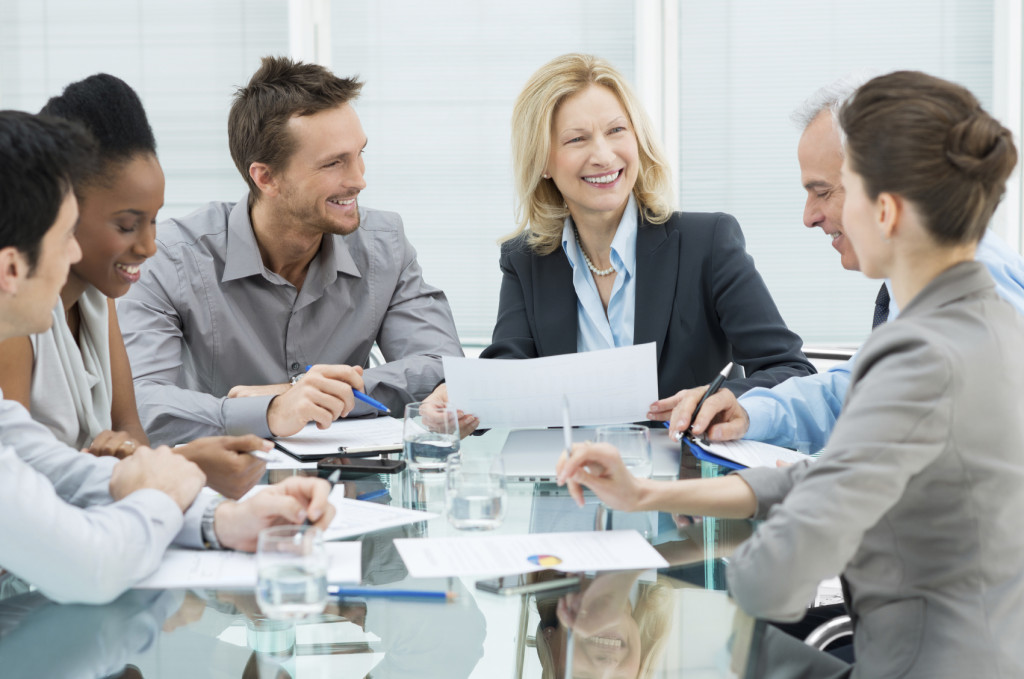 You've just received your first big foreign purchase order (PO), or perhaps you've been exporting for a while and are looking to grow your international business. What's your next step? Have you tried contacting Export Development Canada (EDC)?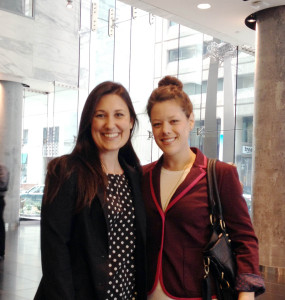 "A lot of companies are surprised by what EDC can do for them," says Mélanie Carter, Account Manager on EDC's Small Business Solutions Team. "We are very creative in our different solutions, and it's our mandate to help Canadian exporters."
EDC is most known for its credit insurance solutions, but it also helps Canadian companies with working capital needs, financing costs associated to an export contract for example; or it can free up working capital that might be otherwise used to back a Performance Bonds or a Warranty Bond.
Mélanie has been working for EDC for over five years managing a diverse portfolio of Canadian companies that export globally. And she has seen the benefits of exporting first-hand. Since the Small Business Solutions Team deals strictly with companies that have annual sales under $10M, she has revelled in seeing clients enter her portfolio, increase their exporting, and grow. And in fact, many expand to sizes that require her to pass them up to EDC's Commercial Group for companies that make over $10M.
A company that exports will definitely grow more and stand for much longer than a company that stays domestic. You've got to keep up with the changes, you've got to stay on top of the new technologies, and you've got to take advantage of going outside of the country, otherwise you won't survive.
About 80 percent of the companies Mélanie has in her portfolio trade with the United States. And if they're going elsewhere, it's probably because they're already involved in trading with the states, she says.
Being in the Ottawa region, Mélanie works with a lot of high-tech companies, and she has seen a lot of growth in this sector because of their propensity to export.
"With most high tech companies, the first sale will be in the U.S.," she says. "Very rarely will it be in Canada or another foreign country. And then, once they're comfortable in the U.S., they tend to expand elsewhere."
The U.S. is an obvious first market choice for a lot of Canadian companies considering foreign growth, says Mélanie. In addition to the close proximity, which reduces some of the freight challenges, there are fewer restrictions in terms of bonding requirements and financial guarantees.
If you do the proper market research, develop the right marketing tools and protect yourself, you can really experience a lot of growth by expanding your business outside of Canada.
And asking for assistance from an export credit agency like EDC can make your growth into international markets like the U.S. even easier. They can help you secure insurance on your accounts receivable, work with your bank to share in a line of credit or guarantee your government tax credits to get you the working capital you need now, or even help on the overall operating line for your day-to-day operations if you export enough.
Between the relationships EDC maintains with Canadian and foreign banks and the contacts EDC has here at home and abroad, it's worth finding out if they have solutions  that fit for your company.
In the Ottawa region? Register for the New Exporters to Border States (NEBS) seminar October 23, 2013 to hear Mélanie talk more about EDC's export solutions.
Have a question that can't wait? Leave a comment below for Mélanie.