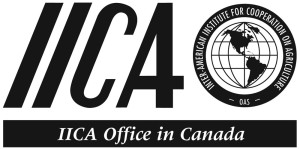 Company: Inter-American Institute for Cooperation on Agriculture
Position: Technical and Performance Coordinator
Location: Ottawa, ON
Key Responsibilities:
To develop and lead the work plan activities of the country office in alignment with institutional and country priorities
To co-ordinate, monitor & report on performance against approved plans, deliverables and standards
To prepare project proposals and secure funding
To provide advisory and specialized technical support to the Representative, Canada and other countries as assigned
To support the Representative in partnership building and advocacy
To undertake special assignments and other duties as determined by the Representative
Skills and Qualifications:
Master's Degree (preferable) in Agriculture Sciences, Food Science or a related area
Technical training in relevant areas such as: agribusiness & value chains, agriculture health & food safety, agricultural trade, biotechnology, climate change, risk management, or sustainable rural development
5+ years experience in sustainable agriculture or related fields, strategic planning, project proposal preparation
A passion for international development
Excellent communication, inter-personal and team skills
Available to travel domestically and in Latin America and the Caribbean
English essential; French BBB; Spanish basic oral and reading would be an asset
Key Information:
This position is permanent, and open to all persons residing in Canada. Applications must include both a résumé and cover letter, and be submitted by November 16, 2014 at 23:59, Pacific Time. Your résumé must clearly state how you meet the requirements. The starting date for the position is January 12, 2015.
For additional information or to submit your application please contact Dr. Audia Barnett, IICA Representative in Canada, at 613-230-1044 or iica.ca@iica.int.
We thank all those who apply. Only those selected for further consideration will be contacted.