Organization/Company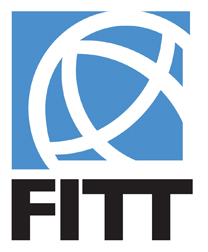 Forum for International Trade Training (FITT)
Position
Manager, Product & Service Development
Term

Full-time
Reporting Relationship
Reports to the President
Collaborates with Product & Service Delivery and Marketing teams
Position Overview
The incumbent will provide leadership, direction and project management of new, and maintenance of existing international trade knowledge-based resources to ensure quality, currency, and enhanced customer value. This includes developing policies, procedures, implementation plans, and budgets to manage and enhance current content, as well as developing new content for various outputs. Scope includes assisting in the acquisition of resources and managing/coordinating the efforts of team members, third-party contractors and consultants in order to provide deliverables. This role also ensures that FITT quality assurance standards are met throughout all product lifecycles.
Duties and Responsibilities
Project Management, Communication and Information
Developing detailed project/product work plans using standard project management processes and procedures
Identifying external subject matter experts, and other specialist input as required
Signing up and managing external contractors including identifying suitable candidates, obtaining quotes, and negotiating, arranging and managing contracts
Quality control of all content development and final end product for distribution
Liaising with external contractors and other FITT staff to ensure completion of the projects to a high standard and in line with guidelines
Writing project reports on project-specific issues, lessons or activities for external and internal information resources
Helping identify and frame key project messages for important presentations/events
Contribute to other aspects of the FITT Team as may be required
Decide on budget, design, editorial content, printing/production options
Decision-making and problem-solving
Skills and Attributes
Strong team leadership skills
Strong change management skills
Strategic thinking and decision making
Integrative thinking
Strong negotiating skills
Flexibility in managing multiple issues and coping with a demanding workload
Effective communicator, both writing and orally
Result-oriented
Self-directed and able to work independently and with minimum supervision
Knowledge, Experience and Education

Thorough understanding of learning technologies and methodologies for delivering learning solutions
Thorough understanding of occupational standards, certification and accreditation development and maintenance systems
Solid project management skills (planning, risk management strategies, management, budgeting, scheduling and stakeholder communications) with 10+ years experience working in a related field, with increasing levels of responsibility and authority
Experience with Content Management/Authoring and Product Generation knowledge
Experience with budget setting and financial management
Experience with hiring and managing external contractors (e.g., subject matter experts, editors, designers, printers, etc.)
Proven ability to establish and maintain strong professional relationships with stakeholders
Effective computer skills
Bachelors' degree or equivalent in relevant discipline
Project Management certification
Certified International Trade Professional (CITP) designation a strong asset
Knowledge of technology systems such as database management, eLearning platforms, etc.
Ability to work effectively in both English and French
Location
This position is based in Ottawa, ON and may require some travel.  
To Apply
Applicants are requested to include a one-page attachment in point form along with their resume, which clearly demonstrates how their experience corresponds to the requirements of the position.  All applicants will be treated as confidential.

We thank all candidates in advance for applying, but only those under consideration will be contacted.