Company: Inter-American Institute for Cooperation on Agriculture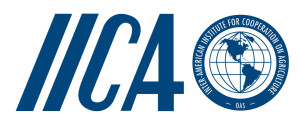 Position: Head of the Social Communications Unit
Location: San Jose, Costa Rica
Description: The Head of the Social Communications Unit will contribute to the implementation of the Institute's strategic objectives by overseeing the implementation of its Communications Policy and Graphic Identity Guide, with actions directed at audiences of interest (internal and external).
Key Responsibilities:
Supervise strategic actions to promote institutional outreach and positioning.
Oversee the development of the Institute's website and ensure its continuous updating.
Advise the Institute's authorities on the use of institutional communication and outreach tools.
Coordinate the design and implementation of communications strategies for projects and IICA Offices in the Member States.
Provide advice, training and support to those responsible for communication in the IICA Offices in the Member States.
Coordinate the output of media products aimed at the Institute's target audiences (print, audiovisual and multimedia publications).
Analyze and assess the unit's overall performance and propose changes and reforms that will improve the quality of work. Prepare regular reports on the unit's activities.
Publicize and disseminate the results of IICA's actions at the international, regional and local levels.
Skills and Qualifications:
Applicants must hold a Master's or equivalent university degree in Communication Sciences, with an emphasis on Journalism or Public Relations.
Ability to write and communicate fluently in Spanish and English.
Knowledge of Portuguese and French is also desirable.
Applicants should have 8 to 10 years of proven national and international professional experience in the following areas:

Understanding communication as process and outreach.
Administration of mass media and alternative media.
Knowledge of the institutional context.
Management of social networks, web-based media and publications.
Design of information and communications strategies.
Management of internal and external public relations.
Management of corporate promotion and positioning.
Audiovisual production and directing.
Relations with opinion leaders.
Institutional outreach

Specific competencies:

Leadership.
Ability to work under pressure and manage stress.
Results-oriented.
Customer service-oriented.
Proactive.
Interpersonal skills.
Decision-making.
Teamwork.
Persuasiveness and eloquence.
Capacity to convey knowledge and opportunities for institutional outreach.
Oral and written communication skills.
Ability to delegate tasks.
Active listening.
Capacity to establish and maintain influence networks.
Innovation and creativity, sense of opportunity.
The closing date for applications is April 24, 2015. Applicants should send their resume to reclutamientocomunicador@iica.int, attention David C. Hatch, Director, Management of Human Talent Division. All suitable applicants will be considered and none will be rejected on the grounds of gender, race, religion or ethnic origin.