Company: Forum for International Trade Training (FITT)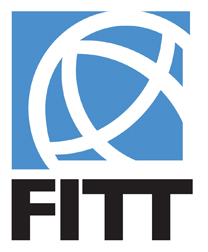 Position: Content Marketing Specialist
Location: Ottawa, ON
Description: Reporting to the Marketing Technologist and Strategist, the Content Marketing Specialist assumes a leading role as a strategic storyteller for the Forum for International Trade Training. With a background in content marketing, the Content Marketing Specialist supports demand generation functions as a component of the company's content marketing strategy.
This position will have a direct impact on the aggressive growth trajectory of our online educational program.
This individual plans and strategizes on how to share customer-focused content on digital channels for specific customer personas.
What FITT offers:
Join the FITT marketing team to innovate and grow your career. We offer a forward-thinking marketing environment with industry leading marketing technology and strategy initiatives.
Other benefits include a comprehensive health plan and a flexible work-from-home policy after the probation period. We also encourage our staff to continue to develop their skills and allocate a part of our annual budget for personal development and professional training.
Key Responsibilities:
Develop and manage an ongoing editorial content plan and calendar (strategic content roadmap) and foster the creation of externally-facing content. This planning includes detailing on velocity, tone, desired action, editorial guidelines and structure for all planned external content aligned with the company's strategy.
Function as a leader on storytelling, content strategy, content generation, and content sharing with the ability to support the marketing team with internal company education of the importance of a culture of content.
Assist in the conception, development, testing, implementation and maintenance of digital marketing technologies.
Assist in identifying opportunities for interactive content vs. passive content.
Determine content objectives and communicate goals to subject matter experts and external writers, designers and other freelance talent.
Write and edit customer-facing communication for digital channels.
Handle multiple long-term projects at once with emphasis on achieving deadlines.
Skills and Qualifications:
Bachelor's degree (or equivalent) in marketing, journalism, technical writing or related field.
2 to 4 years of professional writing (blogging is a strong asset), editing, and social media experience.
1-2 years in digital community management with demonstrated LinkedIn and Twitter community management skills.
Knowledge of web analytics and SEO for content optimization.
Ability to produce copy under tight deadlines.
Excellent proofreading skills and attention to detail.
Experience in a technology start-up in a marketing role is an asset.
Experience in identifying and implementing marketing technologies is an asset.
Experience in CPC/CPM ad campaigns is an asset.
Knowledge of HTML/CSS and graphic design software is an asset. Other scripting knowledge is an asset.
Familiarity with structured content management systems (CMS). WordPress and Drupal experience is an asset.
Able to collaborate across multiple departments and successfully work cross-functionally with internal stakeholders, customers, partners, vendors, and agencies.
Team, people and communication skills with focus, energy and enthusiasm.
Attention to detail, can-do attitude, artistic and creative ability.
Courteous, responsive, accurate and competent.
A strong desire to learn every day.
Please apply to fittcareers@gmail.com with:
Resume and salary expectations.
Cover letter.
Links to published writing samples with breakdown of contribution.
Link to personal or business blog with breakdown of contribution.
Link to personal or business social network channels e.g.: Twitter and linkedin with breakdown of contribution.
Links to any other visual content like video, images and infographics with breakdown of contribution.
Mention of any demonstrable experience and success with marketing technology.