Organization/Company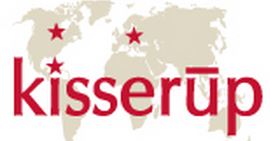 Kisserup International Trade Roots Inc.
Position
Bookkeeper/Office Assistant (Part-time, option for full time)
General Responsibilities
Work 2-4 days per week from the Company's Offices in Halifax, Nova Scotia (approximately 15-30 hours/week, based upon workload)
Directly responsible for ensuring that the Company accounting files are kept up to date, including posting all payables and receivables and interacting, when necessary, with the Company's accountant to ensure that the accounting files are kept in accurate order
Prepare cheques based upon the payables for signature by the President
Prepare and maintain receivables and payables reports. Tracking and following up on receivables directly with customers, as required to ensure timely payment
Scrutinize payables and receivables on an ongoing basis with a view to ensuring both accuracy and good business practices
Be the principle contact for and manage the relationship with the Company's Payroll Software Provider
Add /delete employee information as required by the Payroll Software Provider to ensure timely and accurate payroll
Assist with the preparation and submission HST Returns and Remittances to CRA, in consultation Kisserup President and Accountant
Prepare and post expense reports for Kisserup Management and staff
Prepare, track and post project expenses, preparing reports to Kisserup President upon request
Manage and track contractual relationships with contracted consultants with respect to fees, expenses etc.
Provide advice and suggestions for improving and streamlining company bookkeeping practices and project tracking & reporting systems. Typing reports and correspondence
Compiling data under supervision
Initiating orders for supplies, materials, equipment, and services
Deal directly with suppliers to ensure value for money
Such other duties as may be assigned by Management from time to time.
Profile / Education / Experience Requirements
Minimum of three (3) years hands-on bookkeeping experience
Minimum of three (3) years hands-on experience with Simply Accounting/Sage
Experience with HST filings – familiarity with CPP, EI and other deductions as related to Employee Payroll
Minimum of three (3) years hands-on experience with Microsoft Office Suite
Experience with business operations in the International Community preferred
Demonstrated ability to work both as part of a team and independently and without constant supervision
Proactive and detail oriented
Ability to deal in multicultural and at times high stress environment and several timezones
How to Apply
Please submit a cover letter and resume by email to sara@kisserup.com.