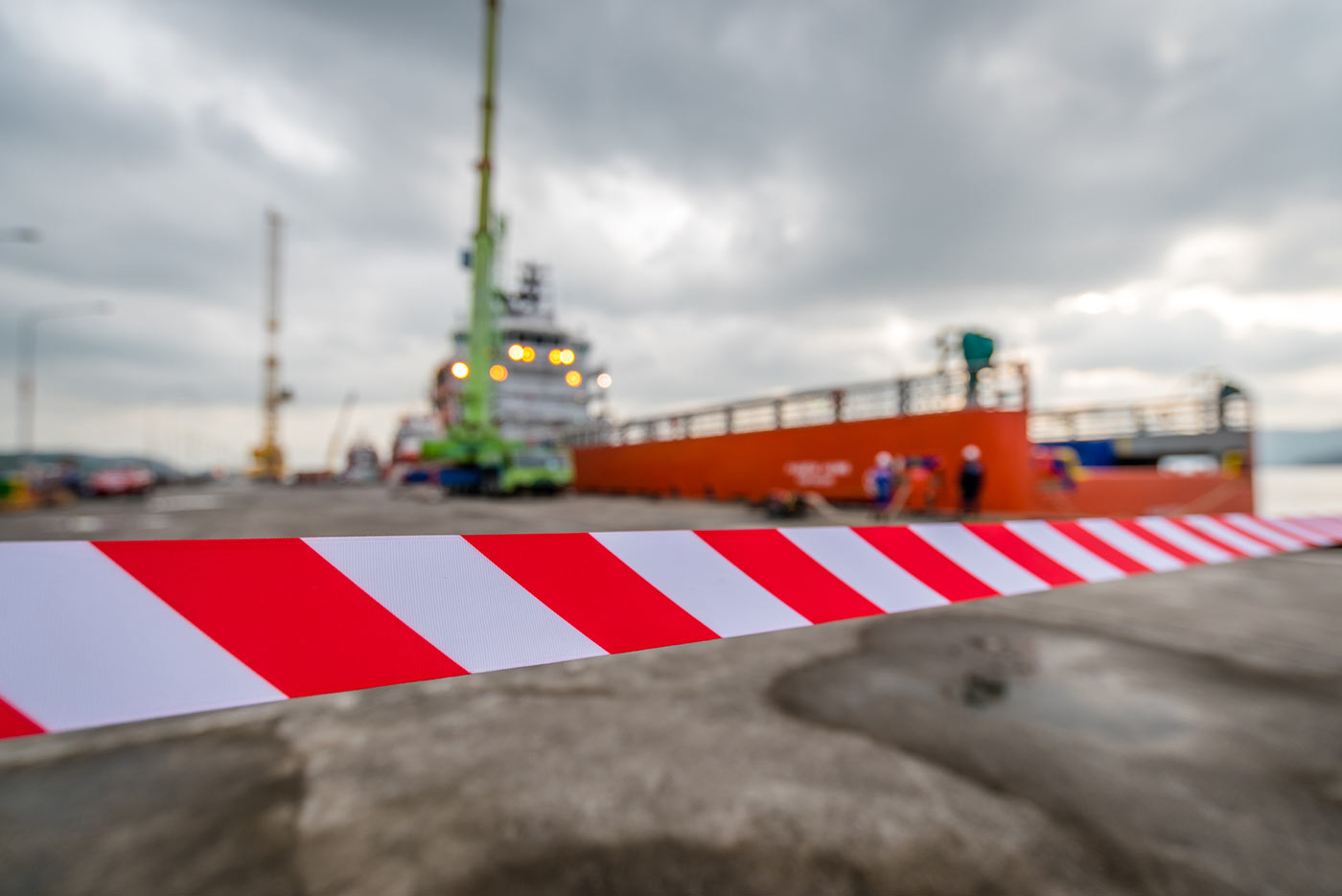 With the Teamsters union reaching a tentative contract deal with UPS management just days short of the July 31 deadline, what is said to be the largest strike in a century against any U.S. employer, has been narrowly dodged.
Since UPS is responsible for almost a quarter of all U.S. deliveries, the strike would've been devastating on the U.S. economy. According to a study conducted by the consulting firm Anderson Economic Group, a 10-day UPS strike would stand as the costliest strike in at least a century, inflicting a staggering $7 billion economic impact on the U.S. economy.
UPS delivers more than 24.3 million packages everyday and its competitors like FedEX and DHL would not have been able to bear that kind of backlog had the strike taken place. "In the event of a market disruption, no carrier can absorb all UPS volume," FedEx executives wrote earlier this month.
These disruptions have far-reaching implications for U.S. imports and exports, as delays and bottlenecks in key ports can ripple through the entire supply chain, affecting businesses across the continent.
And as we talk about supply chain disruptions, the impact of the Canadian BC port strike adds further challenges to North American shipping. Canadian National Railway Co., the country's largest railway, predicts it will take two months to recover from the B.C. port strike. The recent two-week strike at B.C. ports halted freight flows through West Coast terminals, leading to a minor impact on earnings this quarter.
Projected impacts on North American shipping
The strikes have triggered considerable supply chain disruptions across North America. Additionally, freight forwarding and shipping services are under pressure due to increased demand amid global trade uncertainties. These disruptions have led to delays, congestion at ports, and challenges in meeting delivery timelines.
"I expect we'll see shortages of inputs, higher shipping prices, which will ultimately be passed on to consumers, and longer lead times for deliveries if the strike takes place," Bart De Muynck, chief industry officer at project44, a supply-chain data company told Bloomberg in an email.
According to survey results released by the Canadian Federation of Independent Business 53% of business owners believed that the strike will affect their operations.
Even though a tentative resolution has been met in both cases, the surge in freight forwarding demand will likely cause prolonged delays in the supply chain. This situation can lead to increased costs, reduced profitability, and potential damage to business reputations. As U.S. and Canadian imports and exports are affected, industries relying heavily on timely shipments, such as retail and manufacturing, may face significant challenges in meeting customer demands.
7 ways businesses can mitigate the unforeseen
As the shipping industry grapples with ongoing disruptions, businesses must consider mitigating actions to protect against further crises.
1.    Diversify shipping routes
To mitigate the impact of port strikes and disruptions, businesses should adopt a proactive approach and work to diversify their shipping routes. It is crucial to collaborate with reliable freight forwarders who can assist in identifying alternative routes that can be utilized during times of disruption.
By exploring and establishing contingency plans for various shipping options, they can ensure smoother operations and minimize the adverse effects of potential disruptions on their supply chains.
2.    Leverage multiple carriers
Relying solely on a single carrier at any point along a shipping route can leave businesses vulnerable to delays and bottlenecks when a strike occurs.
Experienced freight forwarders and logistics experts can help you plan for back-up carriers, both domestic and international, to spread the shipment load and minimize dependency on one provider.
This strategy not only minimizes the impact of major disruptions but also enhances flexibility and adaptability in the face of even minor challenges, allowing for the best service available.
3.    Optimize technology and tracking
Businesses can utilize advanced tracking systems and technology to monitor shipments in real-time. These systems enhance visibility and enable more proactive responses to potential delays or rerouting. This enhanced visibility provides businesses with crucial data and insights, allowing them to stay informed about the location, status, and potential challenges their shipments might face.
With real-time tracking, companies can  identify any potential delays or deviations from the planned routes sooner, enabling them to take immediate actions to address these issues.
4.    Re-evaluate contracts
Having full clarity on liability and compensation terms within shipping contracts and freight forwarding agreements is essential to navigate through periods of uncertainty. Are the correct Incoterms identified throughout the contract? Seeking professional legal advice during contract negotiations can help businesses to identify potential gaps or loopholes that could leave them vulnerable during crises.
By renegotiating contracts to include specific clauses that address issues related to labour disruptions, force majeure events, and supply chain delays, they can establish a solid framework for handling unforeseen challenges.
5.    Proactive communication
When faced with potential delays or disruptions, it is essential to keep customers informed in a timely and honest manner. Openly sharing information about the challenges being faced and the steps being taken to address them fosters trust and confidence in the business relationship.
By providing regular updates on the status of shipments and any possible delays, businesses can manage customer expectations and allow them to plan accordingly.
6.    Identify opportunities for flexibility
Another important thing businesses can do to is assess their logistics operations and identifying areas where they can be flexible. This involves recognizing parts of the supply chain where slower delivery or alternative transportation methods can be accommodated without compromising overall operations.
By identifying areas of flexibility, businesses can proactively communicate with suppliers, freight forwarders, and customers to set appropriate expectations and develop contingency plans.
7.    Invest in risk management
Investing in risk management is crucial for businesses seeking to enhance their supply chain resilience. By developing robust risk management strategies, companies can proactively address potential disruptions before they escalate into significant challenges.
A comprehensive risk management approach involves carefully analyzing the supply chain from end to end, identifying vulnerabilities, and understanding how various scenarios could impact operations.
What does the future look like for businesses impacted by the North American shipping strikes?
In the face of ongoing challenges, businesses must prepare for a future that prioritizes resilience and adaptability.
The recent strikes and disruptions have highlighted the need for diversified shipping routes, efficient risk management strategies, and transparent communication with customers.
Embracing advanced tracking technology and collaborating with reliable freight forwarders will become essential components of successful supply chain management.
Looking ahead, the future of shipping in North America will likely witness a growing emphasis on optimizing imports and exports through robust and flexible logistics networks. By proactively addressing potential disruptions and investing in innovative solutions, businesses can position themselves to thrive in an evolving and dynamic shipping environment, where the new normal is to expect the unexpected.
Disclaimer: The opinions expressed in this article are those of the contributing author, and do not necessarily reflect those of the Forum for International Trade Training.