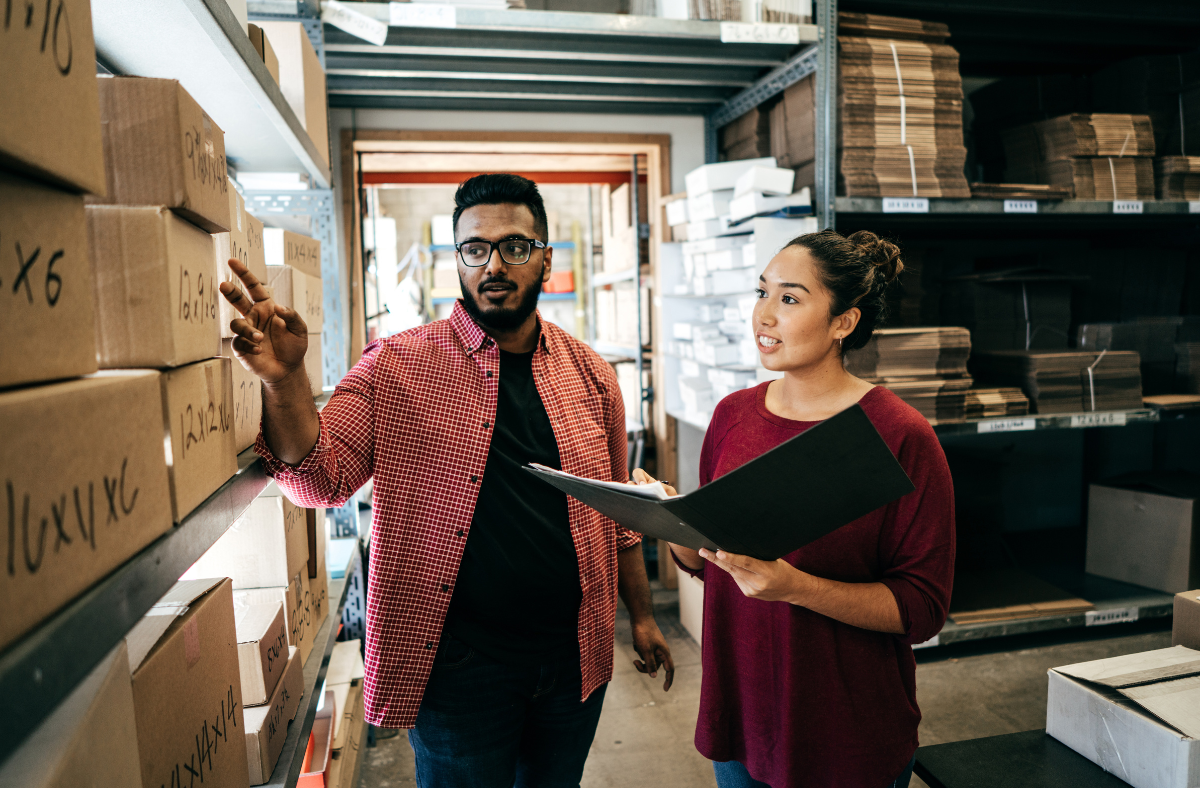 A supplier diversity program aims to source supplies from diverse businesses, often focusing on minority-owned, women-owned, veteran-owned, LGBTQ-owned, or small businesses. These programs promote inclusivity, foster economic growth across various communities, and contribute to the company's Environmental, Social, and Governance (ESG) metrics.
Supplier.io, a premier supplier diversity management solutions provider through data analytics and SaaS, unveiled the 2023 Supplier Diversity Benchmarking Report. This inaugural report analyzes over $1.4 trillion in real supplier expenditures spanning 466 businesses and exceeding 15 industries.
According to the report, companies typically allocate 3.6% of their spending to certified diverse suppliers, with the upper echelon averaging 9.1%. Furthermore, 7.5% is spent with small and diverse suppliers, underscoring the significance of examining reliable data.
Companies such as Intel, IBM, and Johnson & Johnson have been acknowledged for their exceptional supplier diversity programs. For example, three years ago Intel had set an ambitious target to escalate global annual expenditure with diverse suppliers to $2 billion by 2030. They accomplished $2.2 billion in diverse supplier expenditure in 2022, surpassing their goal eight years early.
Small businesses can also significantly benefit from embracing supplier diversity programs, a notion supported by a report from Bain & Company with data from Coupa.
Analyzing procurement expenditures of over 350 global companies, the report found that spending on diverse suppliers grew by an average of 54% between 2017 and 2020. Furthermore, top-quartile companies in diverse spending saw an average of 0.7% more savings on total procurement costs.
Many diverse suppliers are smaller businesses that require targeted support, including onboarding, risk mitigation, and mentoring, to succeed.
These findings emphasize that supplier diversity is not merely a social responsibility but a practical and profitable strategy that can be particularly advantageous for small businesses, leading to tangible financial benefits and growth opportunities.
Defining supplier diversity
Supplier diversity represents a business approach that strives to broaden its supplier base for the procurement of goods and services. This broadening of sourcing pathways provides several commercial and societal benefits to the buying businesses, diverse suppliers, and the overall business environment and community at large.
A diverse supplier is generally considered to be a business that is majority-owned (51% or more) and managed by an individual or group historically marginalized or overlooked in the economy. The initial efforts towards supplier diversity focused on ensuring organizations included small businesses and businesses owned by minorities and women during their procurement processes. Over time, supplier diversity initiatives have evolved to incorporate businesses owned by veterans, individuals with disabilities, and members of the LGBTQ+ community.
Advantages of supplier diversity programs
Initiating and implementing supplier diversity programs can benefit companies in a number of ways from both the ESG perspective and a practical business standpoint. Here's how.
From an ESG supply chain perspective
When discussing the advantages of supplier diversity programs, the ESG (Environmental, Social, and Governance) aspects are an obvious place to start. Here's a deeper dive into each element:
Environmental impact: Opting for local suppliers often implies less transportation and fewer logistics, resulting in lower carbon emissions. Besides, some diverse suppliers are small businesses that have environmentally friendly practices at their core. Partnering with such suppliers can help a company reduce its overall environmental footprint, contributing positively to its ESG metrics.
"Supplier diversity allows us to make an even greater contribution to the long-term economic stability of our communities."
Tim Dismond, Chief Diversity Officer, CBRE
Social responsibility: Supplier diversity programs reflect a company's commitment to social justice and inclusivity. When organizations actively engage with minority-owned, women-owned, or veteran-owned companies, they empower these communities and contribute to broader economic growth. This commitment enhances their social score in ESG evaluations and establishes them as socially responsible businesses.
Governance: A well-executed supplier diversity program demonstrates that a company upholds ethical business practices. Companies can enhance their governance standing by ensuring fairness and inclusivity in their procurement processes. A high governance score reflects well on the company, attracting ethical investors interested in businesses prioritizing good corporate governance.
From a business standpoint
From a practical business perspective, supplier diversity programs offer significant advantages that include boosting the bottom line:
Access to innovation: Engaging with diverse suppliers exposes companies to new ideas, unique products, and services they may not encounter in their traditional supply chain. These suppliers often bring different perspectives, creativity, and innovation, driving competitive advantage and growth.
Market expansion: Diverse suppliers have unique insights into their communities and markets. Partnering with these suppliers can give companies a better understanding of these markets, enabling them to tailor their offerings more effectively and reach new customer segments.
"Creating opportunities for innovation, increasing purchasing power within diverse populations, and developing jobs in our communities are a few benefits of having a well-defined supplier diversity program."
Jonita Wilson, Chief Diversity Officer, Discover
Increased profitability: Encouraging diversity in suppliers also means fostering competition. This increased competition often leads to better pricing, quality, and service, improving the company's bottom line. Research conducted by the Hackett Group revealed that enterprises with enduring supplier diversity programs realized a return on investment (ROI) 133% higher than businesses persisting with their traditional suppliers. The study indicated an enhancement of $3.6 million in a company's profitability for every $1 million expended on procurement and operational costs.
Enhanced reputation: Companies that commit to diversity will likely enjoy an improved reputation in today's socially conscious business environment. Customers, employees, and investors increasingly seek organizations that align with their values. A robust supplier diversity program can help attract these stakeholders, resulting in increased sales, a motivated workforce, and access to capital.
Setting up a supplier diversity program: Practical steps
Implementing a supplier diversity program may seem like a daunting task but it can be simply broken down into seven manageable steps. Here are the practical steps involved.
1. Secure buy-in from leadership
The first step in establishing a supplier diversity program is to ensure support from top-level management. This buy-in is critical as it establishes the importance of the program within the organization and ensures the necessary resources are allocated. Demonstrate the business case for diversity, including benefits such as innovation, market expansion, and improved ESG ratings to gain this support.
2. Define your goals
Explain what you hope to achieve with your supplier diversity program. Are you aiming to innovate? Expand into new markets? Improve your ESG score? Clearly defining these objectives will not only guide the implementation but also help measure the program's success.
3. Identify potential diverse suppliers
Start by identifying potential diverse suppliers that align with your business needs. You can find potential suppliers in databases such as the National Minority Supplier Development Council, Women's Business Enterprise National Council, or the local chamber of commerce. Networking at business events, trade shows, and supplier diversity conferences can also help identify potential partners.
4. Assess and qualify suppliers
Just like with any other supplier, it's important to assess and qualify diverse suppliers based on your company's needs and standards. This involves evaluating their capabilities, financial stability, certifications, and track record.
5. Establish relationships and partnerships
Once potential suppliers are identified and qualified, start building relationships. This process might involve mentoring or providing resources to help suppliers meet your requirements.
6. Train your procurement team
Your procurement team should be trained to understand and value the importance of supplier diversity. They need to know your company's commitment to supplier diversity and how to effectively work with diverse suppliers.
7. Track and measure results
Establish key performance indicators (KPIs) and regular reporting processes to measure the success of your supplier diversity program. This might involve tracking spend with diverse suppliers, the number of various suppliers, or innovations resulting from diverse supplier relationships.
8. Celebrate and communicate success
Once your supplier diversity program starts to achieve its goals, share your success! This could be in the form of internal communications to employees, press releases, or even case studies showcasing successful partnerships with diverse suppliers. Not only does this celebrate your progress, but it also enhances your company's reputation and encourages other businesses to pursue similar initiatives.
The power of diversity in your global value chain
A supplier diversity program is not just a socially responsible initiative but a strategic business decision that can lead to increased profits, improved brand image, and enhanced ESG ratings. Businesses can create a more inclusive, innovative, and resilient supply chain by identifying diverse suppliers, fostering partnerships, and continually evaluating success.
As Intel's Former Chief Diversity and Inclusion Officer, Barbara Whye, rightly puts it:
"Supplier diversity is not just good for business, it's good for the world. Our collective success will ensure a bright future for all."
Disclaimer: The opinions expressed in this article are those of the contributing author, and do not necessarily reflect those of the Forum for International Trade Training.