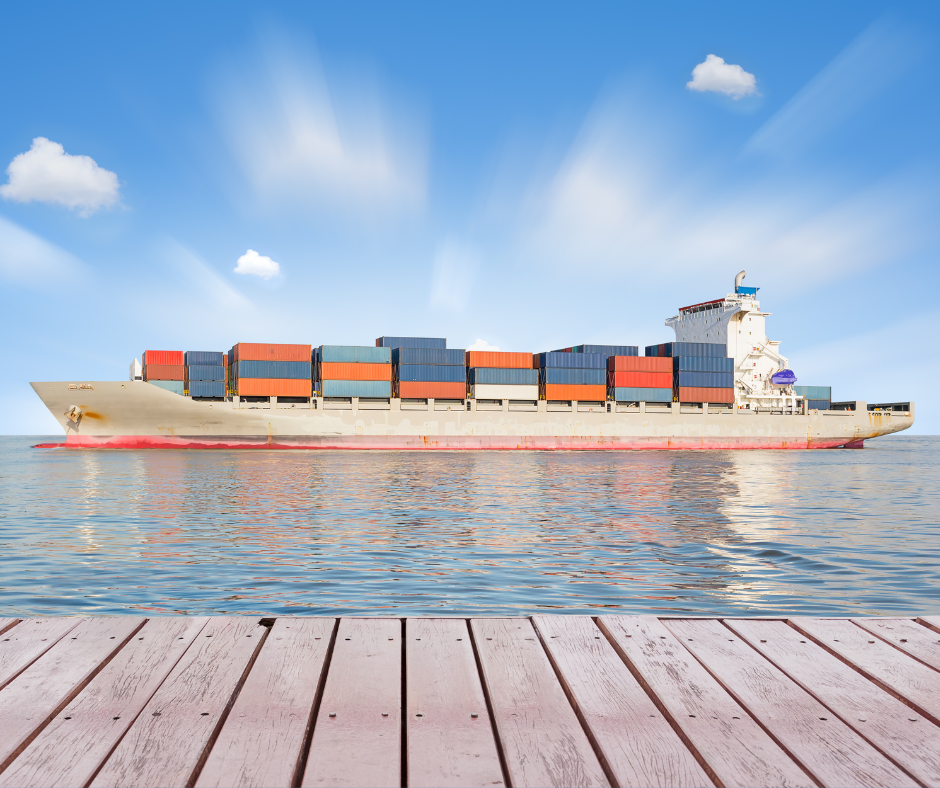 Whether you sell goods or services or both, there may be tremendous opportunities for you to grow your business outside of the domestic border. In fact, going global can make you more efficient, make you more competitive and make you stronger.
However, if exporting were easy, every company would do it, so it's crucial to understand what's involved.
During this series, we will provide an outline of some of the risks of going and growing globally, as well as a high level "A to Z" of exporting – everything from assessing your company's export readiness to planning and researching market entry, finance and marketing.
FITT experts:
Daniel Lewis CITP, Founder – Daniel's Chai Bar, Author, International Speaker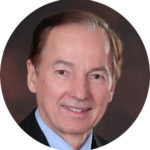 Marvin Hough CITP, President – MIRA Limited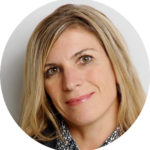 Lora Rigutto Vigliatore CITP, Loyalty and Engagement Manager – FITT, International Business Instructor
Assessing your company's export readiness
When we talk about feasibility of international trade we're principally referring to three broad components:
The first step in assessing your export readiness is to do a SWOT analysis – you must assess your strengths and weaknesses and figure out your gaps.
The second step is asking yourself those tough questions – why are you exporting, who is going to get the work done, and are you really ready?
Daniel, can you tell us about your company's journey to importing and exporting, and how you determined when you were ready to go global?
The thing I like to say is that we started exporting accidentally, and then we learned how to do it the right way, so a lot of what I learned was by mistake.
When we started our company, our focus was on how we could positively impact the community that we're in, which was working. But then it got to a point where the people that we were impacting in our local market well, they have family that visits from international locations, and when they would experience our brand and our products we started to hear the questions like "do you ship to the U.S., to Australia, Japan?"
When you keep getting those questions then you start to ask, is there business potential elsewhere? That's what started to happen for us. We started to sense a demand, especially from the U.S., for our teas and we had to start thinking about how to get it there. So we had to figure out packaging and how to ship it – what were the documents that we needed.

We made a lot of mistakes in those early stages, until we started to learn from those experiences and get our feet on solid footing.
We also started to learn that in the U.S., which became one of our big markets, it's very different than Canada. People are different, the buying decisions and motivations are different, and we couldn't just copy paste what was working with our Canadian market. Eventually we tapped into resources like FITT to learn and refine that process.
What were some of those gaps that you had to address before you could make that leap to a new market?
 One of the biggest gaps for us was, from our company's inception, we branded ourselves as a company who uses tea as a tool to impact people's lives in a positive way, so in our marketing we put our mission before our product. And that resonated very well here in Canada.
But when we went to an international market, like the US, they didn't really know us, and that connection was not the same. We had to find a strategic way of turning that around and creating a product focus. It was the complete opposite of how we were branding and marketing ourselves originally.
Marvin, how do you assess or help your clients evaluate their own export readiness?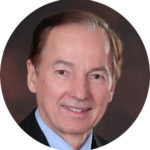 You know in Canada, we have about a million SMEs and only about 4% are actually exporting. And out of those about three quarters sell into the United States. Going global for an entrepreneur or startup SME is really challenging, but it's also really There are three pieces of good news I want to share:
There are more groups available now to help entrepreneurs than ever before. FITT and Startup Canada are both excellent examples.
The digital revolution has created an easier path into markets.
Startups can be very flexible and agile and being able to pivot and change the way you're operating is really, really important.
I put my clients through a readiness checklist that can be quite extensive. I'll mention some of the points that I think are really important that companies look at. Number one is management's commitment to the export field.

I've seen companies say they're ready and they want to go at it, but two months later, they come back and another project has taken priority. To tackle international markets, companies have to be sure they're committed from the very top.
The second part is foreign market research. You can do a lot of this online now, which makes this much more accessible.
Thirdly, having the financing setup and support is important, whether you have to adapt your products or just completing an order. So many companies I've seen are stretched too thin, and they've got an export order but they lack that risk management.
As you enter a market you'll often be relying on an agent, partner, or distributor. It's so important to do the full analysis and fully vet your partners.
There are many other items on the export readiness checklist – from getting the right freight forwarder to understanding the promotional material requirements in your target market.
A great resource I'll point out is on the Trade Commissioner website  – there's an export readiness quiz that you can complete to assess all these readiness factors.
And if you don't have an answer to some of those questions, or the answer is no, then consult with consultants, and CITPs, and seek training resources like the workshops and courses provided by FITT. The Situational Analysis workshop and Feasibility of International Trade course in particular can help on the preparedness side.
EDC, is also a good resource for companies that are assessing if they're ready to export.
But as mentioned, sometimes an export order comes out of the blue and all of a sudden there's an order coming in from a new market. That can be an exciting and overwhelming situation, but it's also a great learning experience because startups have the agility to learn and adapt quickly. Daniel and his company are a great example of that.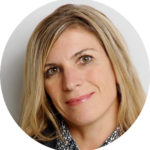 You're never too small to start exporting, you just have to know where your gaps and tap into the right resources that can help you.
How do you determine which markets to start exporting to?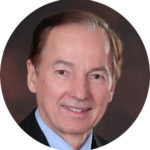 I caution companies to get focused on their target market and don't take on too many markets at the same time. That can often be a recipe for disaster.
As mentioned, many companies start exporting to fulfill orders that have come to them through e-commerce or a random request in their inbox. But there can be a tremendously steep learning curve.
The vendor may not be set up to ship internationally and may not understand customs procedures or local requirements for labeling and packaging.
So, if we take that strategic approach to market expansion, are there certain types of markets that are good testing grounds for first time exporters?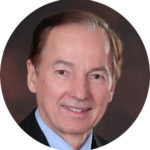 Many Canadian businesses start their international expansion in the United States where there's cultural affinity and we conduct business in similar ways.
One resource that comes to mind is called the New Exporters to Border States (NEBS) program run by the Ontario government which helps businesses who are exploring the U.S. market. If a company is going through the readiness stage, they can go to the U.S. for a two day program and get all of the details about crossing the border from currency exchange to tax and legal issues.
Through this program the businesses can gain that knowledge firsthand, they can for example, go to Buffalo for two days and meet with all of the officials who can help facilitate the logistics in that market.
There's a plethora of information online through government websites here in Canada, and I find industry associations have really good information on foreign markets for companies looking at getting into a sector.
But then there's always those unexpected orders that come and companies have to evaluate them. Having somebody focused on the research is very important, whether that's an internal employee or engaging a consultant to do that.
Hiring a research consultant can be extremely important, in my experience, for a smaller company.
Daniel, you mentioned, you started your company's exporting journey in the United States because of unplanned opportunities to fulfill orders from word of mouth.
Was exploring that market also a strategic choice or was it just because of that unexpected demand coming in?
I was not strategic at all, I was just reacting to those opportunities. And that's a place you don't want to find yourself in when it comes to exporting.
So often in business, you have this checklist and this plan, and then boom! Something else just side tracks it. That's what happened to me in many cases, and I was not necessarily ready.
For example, I'm also an author and with my book sales, I said "I'm open to the world!"
I learned you have to be careful of just saying that you're open to selling internationally, because I was selling my book for $9 and I got an order from Vienna. Long story short, by the time I shipped that and got it to the customer it cost me $85. It was either that, or they had to wait like five months to get the book.
Logistically for you, you need to know if you are entering the best market from a sales and marketing standpoint. Explore where there are trade agreements between your home country and that market or that country that you're trading into.
We didn't know about the HS codes that we needed to declare and put on our packaging, and we got hit so hard with this influx of information that we weren't prepared for.
If I was to do it again, I would have found people who have experience – and I would have started with FITT courses and the Trade Accelerator Program.
These kinds of resources have helped to make me aware of the things that I don't know about exporting and importing.  And that's what I didn't do before, so if I was to do it over again, making that commitment from a management standpoint to do the research, learn about the shipping logistics.
Start by getting training, attending workshops virtually, doing your online research, reading books – it will all make you feel so much more ready and give you a psychological confidence to start exporting.
Before I did that, I was getting to a place where I didn't want orders to come in anymore, because I felt like I was just going to mess it up. But once you feel ready, you get more aggressive in doing business and getting sales and facilitating those orders. Then your customer service kicks in and that's when business starts to thrive.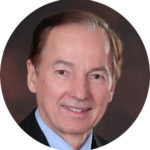 Something that sometimes happens when companies enter big markets – it's that idea that a big country like the U.S. or Mexico is one market. It's a fallacy, I've seen so many companies think that they're into the market and really they've only got a little bit of a foothold in a particular city. We have to realize that there are difference markets within these big countries from region to region and different cities. That has to be explored as part of your analysis.
I've been teaching here at the Telfer School of Management and in the MBA programs in many universities. Within these types of programs the students often undertake international research projects for companies as a learning experience. These can be a sort of a free service, and a great resource that I would highly recommend to assist with your market research and analysis.
Stay tuned for the next article in the Ready. Set. Export. series – "Adapting your products and services"
Disclaimer: The opinions expressed in this article are those of the contributing author, and do not necessarily reflect those of the Forum for International Trade Training.