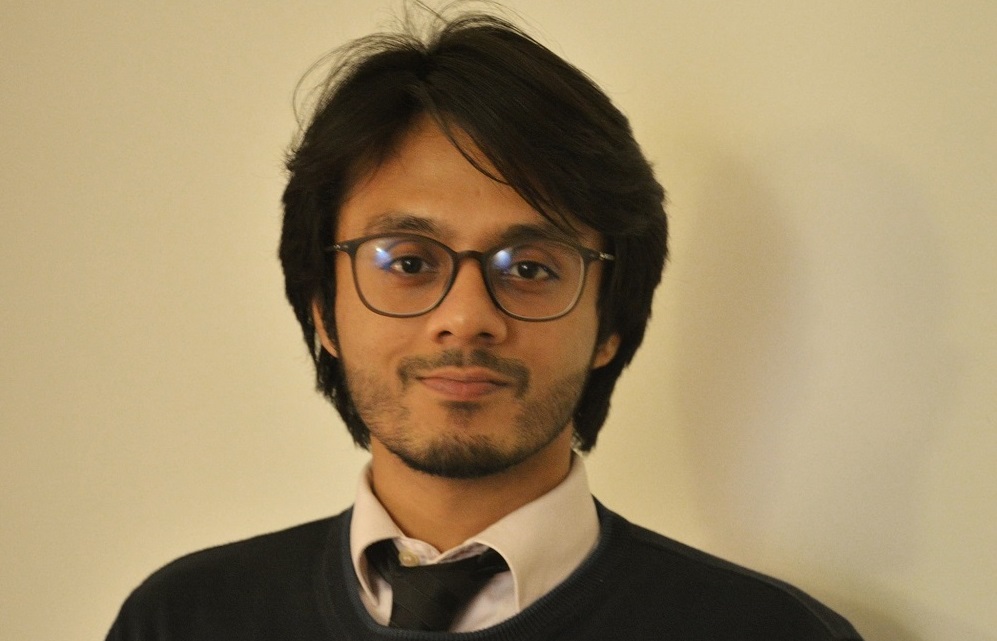 Earned his elite CITP®|FIBP® designation: July 2021
Abedin Kader believes that a combination of passion for international trade and great teachers spurred the beginning of his successful career. Roughly 10 years ago, during his undergraduate studies, he was enrolled in international economics courses and achieved excellent grades with ease. He believes his academic success was partly due to how much he enjoyed the topics, but mostly because his lecturers and professors were so inspirational.
Exceptional beginnings leading to broad horizons
Eventually, he decided to pursue a master's degree in international economics and finance. It wasn't long before he was working for a local trading conglomerate, an endeavor that took place shortly after he moved back to  Bangladesh in 2016. This organization imported and sold commercial products and Abedin was responsible for conducting necessary market research and strategy formulation. He also helped them develop business opportunities and diversify their product portfolio.
Joining the Danish Foreign Ministry and discovering his true calling
Though Abedin's assignments were highly dynamic—he was dealing with varying products and segments at the same time—it was not until he joined the Danish Foreign Ministry's Trade Mission in Bangladesh that he truly realized his passion for the field of international trade.
For over two years, he led the market intelligence and communications efforts for the trade team, and this, in turn, facilitated Danish enterprises to expand not just in Bangladesh but across South Asia. "I thoroughly enjoyed learning the intricacies of commercial diplomacy, navigating through the layers of trade policies, and developing a wide network in South Asia and Scandinavia," he says of this learning experience.
Great teams, coffee breaks, and comedy
Among Abedin's favourite career stories are those that were spent with his team. "To be honest, every day, working with my team has been a blessing. I think my favourite stories always took place while working with them on the most intense and sensitive projects." While he cannot discuss the details of some of these projects, he can say that his humorous coffee break discussions from this time may, someday, make their light to the public in what will be his "first stand-up comedy performance," he jokes. 
Taking pride in professional achievements, from Bangladesh to Denmark
Abedin has a wealth of professional achievements under his belt. These include
Facilitating the first roadshow from Bangladesh to Denmark for Foreign Direct and Portfolio Investment, targeting institutional Danish investors

Spearheading a series of exhibitions to promote green technology and minimalist culture, which he believes is undoubtedly essential for fast-paced and densely populated emerging markets
Managing multiple assessments to study the scope of Danish green solutions in Bangladesh and translating the results into viable business opportunities
The importance of understanding and applying cultural sensitivity in everyday life
If there is one nugget of wisdom Abedin wishes to impart to his international trade counterparts, it is this: "Understand the significant importance of cultural sensitivity in every aspect of life, whether personal or professional. It not only helps one to be a better person but can also help one to better understand the needs of their peers and clients."

Want to learn more about the Certified International Trade Professional (CITP®|FIBP®) designation? See why it's the world's most recognized designation for competency and credibility in global business.
Earning the CITP designation to transition into the Canadian Market
In September of 2021, Abedin moved permanently to Toronto, Canada. This move pushed him to look for a credential that would help him transition smoothly into the Canadian market while also getting his past work experience recognized by employers.  It wasn't long before he came across the CITP designation: "During this search, I found out about the CITP®|FIBP® designation and about the prominence it holds in this field of work, and I immediately signed up for it," he notes.
An illuminating FITTskills experience
Abedin's experience with FITTskills training was positively enriching. He was able to improve his understanding in several areas, noting that
"My Achilles heel in international trade always has been the supply chain aspect of it. I believe the course on Global Value Chain certainly has improved my working knowledge in the subject matter."
He also adds, "My favorite three courses were: Feasibility of International Trade, International Market Entry Strategies, and International Sales & Marketing. I always enjoyed working in these areas and would like to specialize in these areas going forward as well."

Learn whether international opportunities are viable for your business through critical research and analysis in the FITTskills online course Feasibility of International  Trade. 

Validating years of hard work with the
CITP®|FIBP® credential
Abedin feels that earning the CITP designation validates his years of efforts and this "feels amazing." For him, it is the first-ever professional designation that he has achieved, and thus, holds a special place in his heart.
He also says,
"I am sincerely excited about connecting with fellow professionals in Toronto who are similarly passionate enough to invest in themselves by pursuing this designation. I also hope to collaborate with them, learn about their experiences, and further expand my horizon."
Of course, with so many successes already achieved, including a contract position as a Business Development & Project Coordinator with the Canadian German Chamber of Industry and Commerce Inc., Abedin's career horizon is already bright and promising. We have no doubt that he will have many more extraordinary accomplishments in the near future.
Learn more about the CITP®|FIBP® designation
INTERNATIONAL BUSINESS CERTIFICATION—CITP®|FIBP®
Advance your career and build your professional credibility in the field of global business by earning the Certified International Trade Professional (CITP) designation.
Why Earn the Certified International Trade Professional (CITP) Designation?
The Certified International Trade Professional (CITP) designation is the world's leading professional designation for the field of international business. So whether you're new to global trade or have over a decade of direct experience, you'll find the CITP designation can help advance your career and build your professional credibility.
The CITP designation sets you apart in the competitive international business industry because it's proof you possess the competencies global business experts have identified as being essential for a successful career in international trade. It also recognizes your dedication to ethical business practices and ongoing professional development—both of which are desirable traits for today's global business practitioners.
*Certified International Trade Professional (CITP) is trademarked for use within Canada. FITT International Business Professional (FIBP) is trademarked for use internationally. Both reflect the same FITT-certified designation. 
**Note: This represents one of the current pathways to the CITP. Based on FITT's application for ISO 17024 accreditation, this process will change as of January 1, 2023