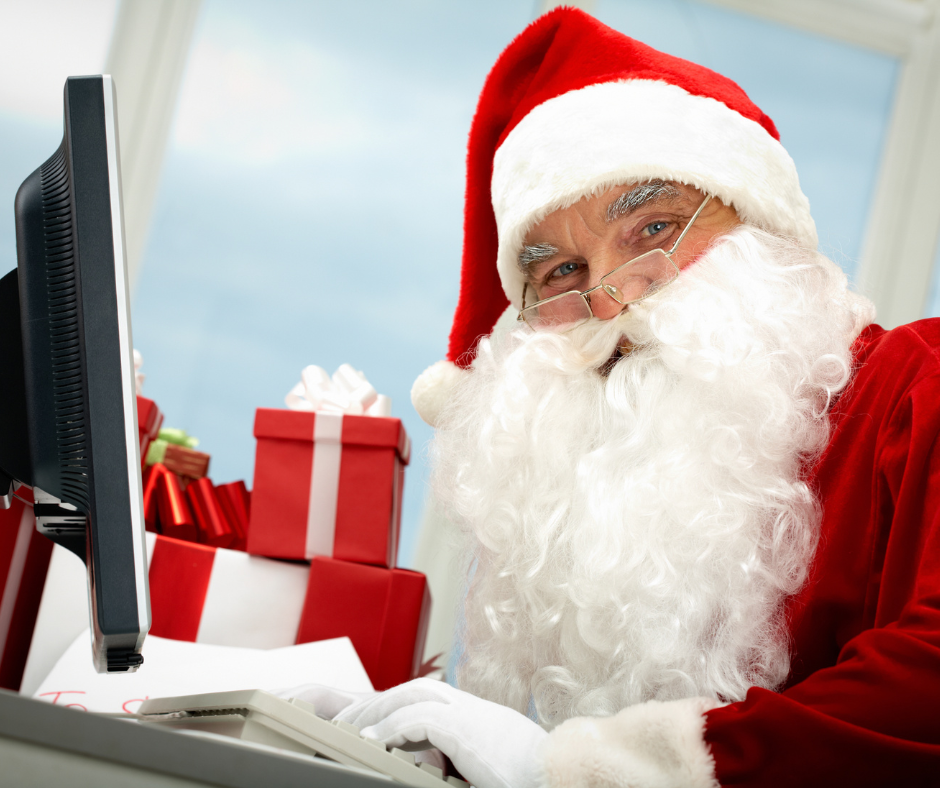 Ongoing supply chain woes dating back to the beginning of the COVID-19 pandemic in late 2019, continue to affect the entire supply chain industry.
The combination of shipping delays and product shortages around the globe means that retailers and consumers alike do not have access to all the products they need. Small and large businesses have been affected all year round, but these problems are only compounded during the holiday season due to the increase in demand.
Why Should You Already Be Prepping Your Supply Chain?
If you don't prep your supply chain for the upcoming 2022 holiday season months in advance, you will be stuck in reaction mode if anything inevitably goes astray.
As a result, your business will suffer and it may take quite some time to rebound.
Whether you are a retailer planning your holiday inventory, a supplier trying to serve your clients needs, or a manufacturer keeping up with orders, it is important to be aware of the challenges on the horizon and begin prepping your business early. Let's get into it.
Pandemic Supply Chain Challenges That Get Worse During Holidays
There are two main challenges that have affected the supply chain since the start of the pandemic.
The first is shipping delays.
There are a myriad of causes of these delays, including increased demand and longer processing times for goods. Since online ordering exploded in popularity after the pandemic hit, it was inevitable that standard shipping times from retailers like Amazon and direct orders from overseas would take longer; there simply aren't enough trucks or cargo ships to meet the increase in demand.
The pandemic also slowed down processing with safety protocols and quarantining for transporters exposed to COVID-19, on top of increased demand for online ordering during lockdowns.
As you can imagine, the increased demand on these delivery routes during the holidays only compounds these problems. Even with lockdowns lifted and people able to shop in stores again, it has not been uncommon to have even major box stores suffering from lack of stock due to shipping delays.
The second main challenge affecting the supply chain industry is manufacturing delays.
Countries need to work together to produce products. Everyone is aware of the microchip shortage that affected vehicle output, the production of PS5 consoles, and so much more.
With manufacturing facilities all over the world working at reduced capacity and struggling to receive raw resources, the supply chain has been affected at every level.
While many of the delays have been resolved with relaxing safety protocols and procedures, the supply chain industry is still playing catch up in many areas.
Until the industry fully rebounds from the pandemic, manufacturers, delivery specialists, large and small retailers, and consumers all need to make some changes in the way they prep for the holiday season in 2022.
Another minor challenge that some companies will face is storage capacity. Below-average sales and overstocking can result in limited storage capacity. Some companies have had to build additional warehouses, issue refunds without accepting the products back, and cut down on the number of products they sell in order to have space to store them.
Stocking for the Christmas holidays is only going to compound these storage issues.

How To Prep Your Supply Chain for the 2022 Holiday Season
Prepping for the holiday season this year has been started as early as 6 months in advance of Christmas eve. Whether your company is involved in only one component of the supply chain or you are responsible for the entire process, there are preparatory strategies you can implement to reduce the disruption encountered during the holidays.
1. Order Early
One of the best ways for retailers to meet the holiday demand is to order early. Since it is impossible to predict what the delays will be like closer to the holidays, placing orders of high-selling products early on is the best way to maximize your ability to meet demand right through the Christmas season.
Giving the supply chain a few extra months to get your products manufactured and delivered is one of the only ways to guarantee that you have the products when you need them.
2. Order Big
Another strategy you can implement as a retailer is to place larger orders less frequently. If you have a product that you know sells well, overstock your facilities so you don't have to worry about placing an emergency order later on as you get close to selling out.
If you are purchasing items coming from Asia, these two strategies are even more important since the shipping time has nearly doubled from 40-50 days to 80-90.
3. Don't Accept Labour Shortages
If labour shortages continue to be a problem for your supply chain, it is time to invest in more automated procedures or make changes such as consolidating inventory locations or changing partners to maximise efficiency of your time and money.
4. Track Shipments
Tracking the progress of your deliveries is an excellent way to keep on top of your supply chain and manage any delays that come up. For example, if one of your warehouses has a delay for a certain product but another location has some to spare, you may be able to shuffle the inventory temporarily to ensure both locations are stocked with the supplies they need until your shipment arrives.
5. Improve Yard Efficiency
Yard efficiency is one of the most complicated components of the supply chain since many drivers from many companies may be coming and going at all hours of the day and night.
Optimizing the procedures to limit gate congestion, filling empty dock slots, and tracking the drivers to know exact arrival times are all strategies that will benefit yard efficiency.
Keeping the internal warehouse organized will also contribute to your ability to get the trucks out in a timely manner and reduce shipping delays for every other component of the supply chain.
Disclaimer: The opinions expressed in this article are those of the contributing author, and do not necessarily reflect those of the Forum for International Trade Training.