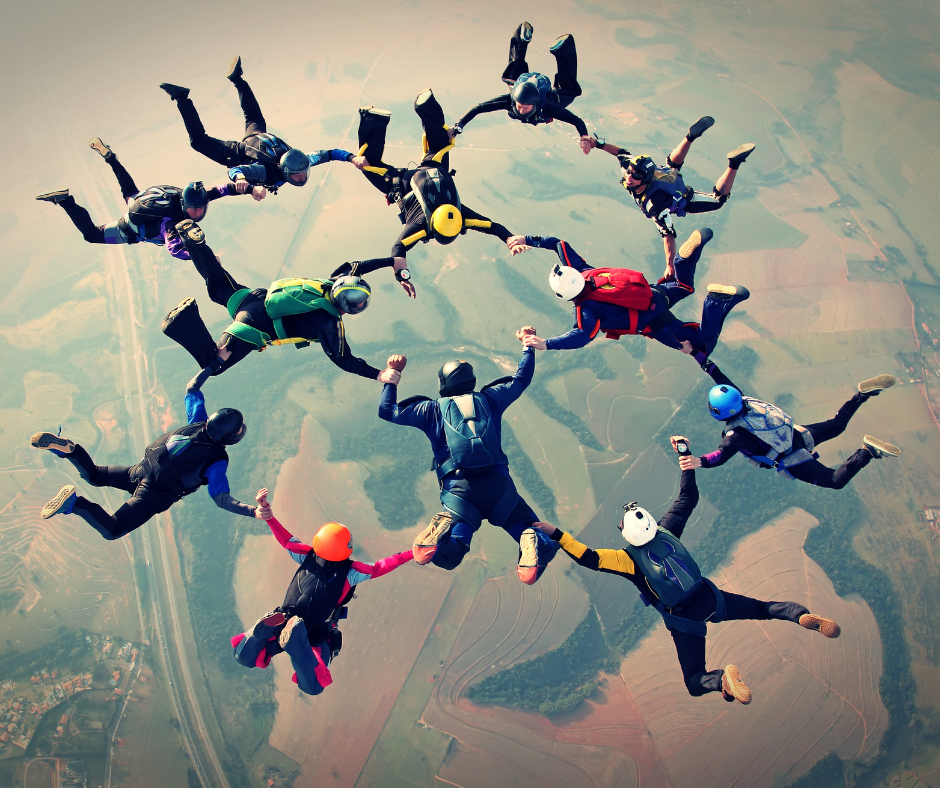 If there's one outtake for companies that found themselves in the ongoing global pandemic, it's that nothing is permanent. The old ways of running a business can become obsolete in a split second, and you'll be forced to adapt. Marketing strategies are one of them, and the new customer demands prove that they need restructuring.
To thrive in times of crisis, companies tend to turn to agile growth marketing. Known for leveraging data analytics to experiment and improvise continuously, it facilitates quick and effective solutions that work.
Differentiated from traditional marketing, it is an approach involving self–organized teams working together to identify high-value projects that deserve the most attention. Agile marketing is commonly referred to by CMOs as the go-to tool for delivering a better product to the end-user.
With 98% of organizations claiming that they've had significant success with agile marketing campaigns, it's safe to say that adopting this methodology will positively impact businesses that are still struggling to get back on their feet.
Agile teams and their core values
In contrast with the typical chain of command organizational structure where each company member reports to the CEO, agile philosophy emphasizes group work. Small agile teams of 5-11 people get together to tackle an issue without additional supervision.
The leaders of the teams set forth an objective and a vision, and the team members take it from there. Since there are no directions from the leaders, teams dissect the problems independently before developing solutions for every little piece of the issue and arranging them into a single coherent final product.
Here's how these teams can get things done:
● They adopt an agile mindset. As per the agile coach and scrum master Susan McIntosh,
"An agile mindset is the set of attitudes supporting an agile working environment. These include respect, collaboration, improvement and learning cycles, pride in ownership, focus on delivering value, and the ability to adapt to change. This mindset is necessary to cultivate high-performing teams, who in turn deliver amazing value for their customers".
It's what helps teams achieve more in less time.
● They rely on data-based marketing. Although non-agile marketing requires data, too, it's not nearly as instrumental to the organizational flow of the projects as it is for agile teams. They prioritize using data to the maximum so that they can then analyze it and determine how successful the projects are, and then quickly adapt as needed.
● They are committed to constant experimentation and iteration. Inflexible and long-term plans aren't at the core of agile marketing. They don't fit the fast-paced environment the teams are working in and are obstacles to progress. Instead, agile team members focus on doing small experiments and iterate until they achieve the desired results.
● They innovate at the speed of light. Due to the accelerated nature of work, agile teams tend to innovate better and more efficiently. The innovations are also of a much higher quality.
Agile growth marketing best practices
You don't need to be a pro in identifying which agile teams will bring the best results. To test the waters, follow these agile growth marketing best practices. Don't be afraid to change the course of action if the experiment wasn't successful — if anything, short-term projects make it easy to ditch the existing process and start from scratch at any point.
1. Break down big tasks into smaller tasks
Before forming teams and setting goals for agile marketing campaigns, you should split yearly targets into quarterly targets and beyond. This will help create a clear focus on what teams have to prioritize and how to allocate resources accordingly. Make sure that the small tasks are interconnected so that the bigger-picture goals make sense at the end.
2. Set up cross-functional teams
Working in silos is a great way to dedicate attention to a single issue. However, if you want to create quick, effective campaigns, you need to involve every department, forming groups including IT, sales, customer service, and marketing staff. With valuable input from each area of expertise, these cross-functional teams will now be able to run the campaigns at a high speed.
3. Adopt the "Plan-Do-Check-Act/Adjust" cycle
There's nothing quite like a tried-and-tested plan of action that's guaranteed to find solutions and solve problems. Based on the scientific method, the Plan-Do-Check-Act cycle enables teams to find the processes that work best for them and stick with it. It brings the focus back to the customer and keeps them in mind when adjusting the agile marketing strategy.
4. Trust data
No one has ever complained about having too much data at hand. If anything, there can never be sufficient data to look at the same issue from every standpoint. This is why gathering the right data to give you insights into the wants and needs of customers is key to building an agile framework aimed at reaching your business goals. No need for speedy analysis of data — the pace should merely be comfortable enough to allow for innovation.
5. Empower the teams
Providing teams with clear responsibilities is one thing, but giving them all the tools they need to do their job well is a whole other ball game. Whether it's JIRA, Monday, or any other project management tool, it's crucial to offer the latest technology that fosters easy collaboration without any impediments.
The fast-paced world of today requires swift solutions. There's no time for playing the long game when your competitors continuously take risks and improvise at high speed. Jump on the agile growth marketing bandwagon and start relying on small teams to solve significant issues. They will bring your business to the next level in no time.
Disclaimer: The opinions expressed in this article are those of the contributing author, and do not necessarily reflect those of the Forum for International Trade Training.