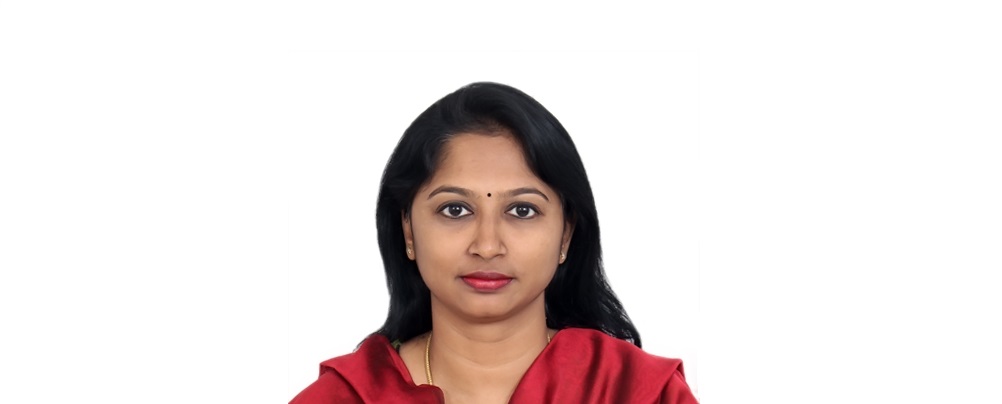 Earned her elite CITP®|FIBP® designation: July 2021
It was a short-term summer job way back in 1993 that introduced Subha Sundarajan to the fascinating world of international trade. To gain some work experience before starting her post-graduate study, she joined the British Embassy in Chennai, India, to fill a six-week temporary vacancy. That brief tenure gave her a taste of the kind of work the commercial sector was involved in and it spurred her on to equip herself with the skills necessary for a career in international trade. 
Subha completed an MBA, a Diploma in Export Management and also obtained an Advanced Certificate in International Trade from the Institute of Export, UK. Through her career journey spanning 28 years, she has worked on a range of sectors including agribusiness, automotive, clean technologies, infrastructure, ICT, life sciences, oil & gas, forestry, etc for British and Canadian clients. 
Playing a pivotal role in resolving a two-year payment dispute 
Business disputes are an inevitable part of international trade and that's where problem-solving skills come into play. Subha's favourite career story consists of the time she helped an SME to rightfully get back the dues owed to them. Products had been supplied for a project in a third market by a Canadian company and they were unsuccessful in receiving payment for over 2 years.  
"The client approached me for help as the HQ of their customer was based in India. Finding the right connection and approach resulted in getting dues settled in a couple of months. The client was an SME and would not have stayed in business without this payment."
Providing end-to-end support for a multi-million dollar auto industry project in Chennai
Subha's proudest professional accomplishment includes managing a project consisting of an investment of CAD 200 million in an auto-industry venture. The scope of her work ranged from getting approvals to setting up three manufacturing facilities, identifying potential partners, offering advice on leveraging funding, and problem-solving to meet deadlines for the commencement of production. 
International business best-practice—always cross-check facts 
A valuable nugget of wisdom gathered from Subha's long and rich repertoire of experience in international trade is to double-check and confirm all information received, leaving no room for any assumptions. This proves to be a critical point especially while dealing with business disputes. 
"Acting on incomplete or inaccurate information can be disastrous." 
Validating decades of work experience by earning a global credential 
Knowing that she already had the requisite experience and qualifications to be considered an expert in her field, Subha wished to progress her professional profile to the next level. She believed that the  CITP®|FIBP® designation would give her clients added confidence in her abilities to provide support to their business. The application process also offered her an opportunity to brush up her skills in international trade. Subha earned the prestigious, globally recognized designation in July 2021. 
"I feel the CITP adds to my professional credibility. Interactions with Canadian clients are mostly online, and I feel the CITP is a brand that is recognized by clients for excellence in professional skills and the ability to understand their business requirements. It highlights my capability to provide high-quality service."
With a wealth of knowledge and experience in international trade, Subha already has a plethora of achievements to her credit. Now equipped with a designation that vouches for her expertise, there is no limit to how high her career graph is set to soar.  
Twitter: @subhasundarajan
Learn more about the CITP®|FIBP® designation
INTERNATIONAL BUSINESS CERTIFICATION—CITP®|FIBP®
Advance your career and build your professional credibility in the field of global business by earning the Certified International Trade Professional (CITP) designation.
Why Earn the Certified International Trade Professional (CITP) Designation?
The Certified International Trade Professional (CITP) designation is the world's leading professional designation for the field of international business. So whether you're new to global trade or have over a decade of direct experience, you'll find the CITP designation can help advance your career and build your professional credibility.
The CITP designation sets you apart in the competitive international business industry because it's proof you possess the competencies global business experts have identified as being essential for a successful career in international trade. It also recognizes your dedication to ethical business practices and ongoing professional development—both of which are desirable traits for today's global business practitioners.
*Certified International Trade Professional (CITP) is trademarked for use within Canada. FITT International Business Professional (FIBP) is trademarked for use internationally. Both reflect the same FITT-certified designation.
**Note: This represents one of the current pathways to the CITP. Based on FITT's application for ISO 17024 accreditation, this process will change as of January 1, 2023