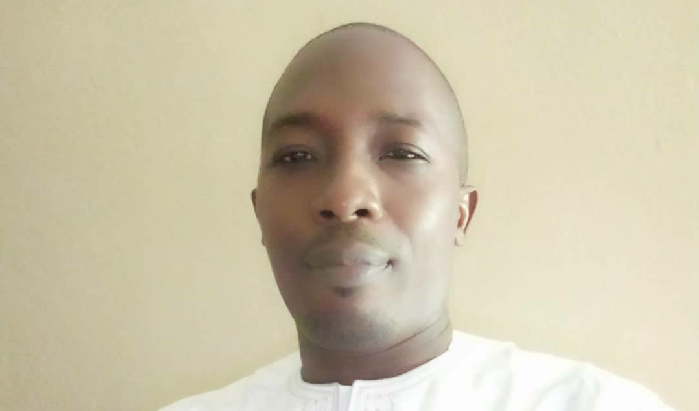 Earned his elite CITP®|FIBP® designation: June 2021
As far back as he can remember, Maxime Anselme Laleye had envisioned a career in international trade. Initially, his goal was to sell manufactured agricultural products across borders. After completing his Bachelor's in Business Management at Ecole Nationale d'Economie Appliquée et de Management, Université d'Abomey-Calavi, Benin, and gathering a few years of professional experience, he decided to enroll in a master's in business management program in the same school. 
"My objective was to develop an analytical capacity to be able to solve entrepreneurial problems and understand the opportunities that a company could seize, both in the national and regional markets."
His interest in international markets and the ban on small Beninese companies from marketing seafood in European markets spurred his research work for his master's degree that entailed analyzing the complexity of regulations that governed the continuous supply of products to international markets. 
This set the trajectory for his career in global trade as he found his niche in guiding small and medium-sized enterprises/industries on how to seize opportunities in international markets. 
Recommending solutions that helped boost international purchases
While working as a Head of Administrative Service in a company where a large part of the activities was import-oriented, his CEO asked him to form a team to collaborate with an external purchasing consultant. Maxime then came up with a well-researched document that recommended solutions to translate the objectives of the collaboration into measurable actions. His efforts were immensely appreciated, and he was publicly applauded by the top management, which also resulted in an upgrade to his professional responsibilities. 
Contributing his skills to the design of a unique project
Maxime's proudest professional accomplishment happened when he was working as Marketing and Sales Manager in a company that designed and manufactured light equipment for processing agricultural products like cashew nuts and palm nuts. These production processes greatly increased the volume of goods customers were able to manufacture. He began by collecting information on regional markets and succeeded in identifying a few niches of captive markets. 
This is when his skills were called upon to contribute to the design of the "Project for the popularization of construction techniques and the use of light agricultural product processing equipment"—a project that aimed to: 
improve the arduousness of artisanal transformation processes through the popularization of construction techniques and the use of semi-mechanized processing equipment for agricultural products (cassava, palm nuts, cashews, etc.)

strengthen the marketing of goods to improve the income of small and medium-sized enterprises
The rewarding aspect of this project was getting to analyze and identify regional captive markets and offering turnkey project solutions:
"Providing high value-added solutions that improve the manufacturing practices of small and medium-sized enterprises and seeking regional market opportunities that increase the income of manufacturers and vulnerable layers is rewarding and empowering." 
Find a happy middle ground that satisfies all parties
Maxime believes that each market and every customer has its own set of constraints and specificities; nothing is concrete until a transaction is completed to the satisfaction of all stakeholders. Therefore, although the process of settling an international transaction can be very laborious, he recommends ensuring the conformity of all commercial documents and building a relationship of trust with the stakeholders. 
Maxime's favourite FITTskills course
"That's a difficult question to answer, but I'd say my favourite is "Products and Services for a Global Market." 

Learn how to adapt and conform your products and services to different regulatory, legal, cultural, and consumer/client requirements in international markets with the online FITTskills course, Products & Services for a Global Market.
Creating trust and establishing business relationships with a designation that spells excellence
Maxime had been aiming to earn the elite CITP | FIBP designation since 2012 to be able to truly embody all that it stands for. Being conferred with the designation is the culmination of a goal that he had envisioned for himself almost a decade ago.  
"It is a feeling of accomplishment. I am proud to belong to this elite group. As a CITP, I am an asset to any organization with which I can interact"
Maxime now looks to expand his expertise to newer horizons. He is confident that his qualifications and credentials will lead him to exciting opportunities in Canada within the international trade finance industry, where he could gainfully use his skills to help companies go global. 
With his single-minded focus and keen business acumen, Maxime is all set to expand his horizons to limitless possibilities. 
Learn more about the CITP®|FIBP® designation
INTERNATIONAL BUSINESS CERTIFICATION—CITP®|FIBP®
Advance your career and build your professional credibility in the field of global business by earning the Certified International Trade Professional (CITP) designation.
Why Earn the Certified International Trade Professional (CITP) Designation?
The Certified International Trade Professional (CITP) designation is the world's leading professional designation for the field of international business. So whether you're new to global trade or have over a decade of direct experience, you'll find the CITP designation can help advance your career and build your professional credibility.
The CITP designation sets you apart in the competitive international business industry because it's proof you possess the competencies global business experts have identified as being essential for a successful career in international trade. It also recognizes your dedication to ethical business practices and ongoing professional development—both of which are desirable traits for today's global business practitioners.
*Certified International Trade Professional (CITP) is trademarked for use within Canada. FITT International Business Professional (FIBP) is trademarked for use internationally. Both reflect the same FITT-certified designation.
**Note: This represents one of the current pathways to the CITP. Based on FITT's application for ISO 17024 accreditation, this process will change as of January 1, 2023