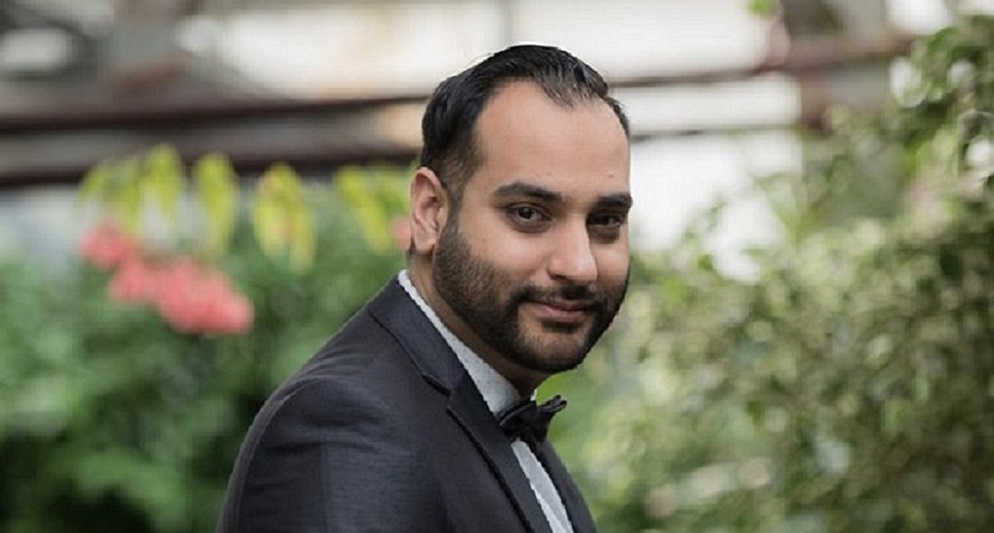 Earned his elite CITP®|FIBP® designation: Feb. 2021
Prince Khan's career journey in international business began in 2012, when he was a fresh college graduate and worked for a new small business as a part of their business expansion team. Playing a central role in the company, his responsibilities were to oversee the custom-made products going out to customers in both Canada and the US, and manage service requests in both countries. As their lead on operations and finances, he spent three fruitful years helping the company grow. This was a great learning opportunity for the then 21-year-old Prince, who had just completed college and was looking to enter the workforce. The tenure gave him valuable insights on supply chain management and the issues that can occur if products are delayed or damaged or held at customs because of missing paperwork.
His next role at the Brampton Entrepreneur Centre in 2015 was mainly advisory; giving him the opportunity to assist small businesses in the local community. His responsibilities revolved around helping clients understand import/export regulations and how to get products in and out of the country. With the experience he had from his previous employer, he was able to effectively help his clients learn about international markets from a regulation standpoint.
But it was in March 2020, when Prince joined the Halton Region, that he got involved in the deeper details of international trade while working at the Global Business Centre.
"I fell in love with the idea of wanting to learn beyond the basics of regulations and wanted to help the Halton Region establish a global presence as a place to invest in Canada. I also wanted to provide my clients with advice on how to effectively conduct trade abroad—beyond just the regulations."
Helping a client get access to a vast expansion opportunity
One of the most fulfilling stories from his career was getting his client connected to the director at CCBC (Canada-China Chamber of Commerce). This was of great significance for her because she had a factory in Shenzhen and was able to tap into their connections to grow her business in China via companies that offer a QVC business model.
"By going forward with this expansion strategy, she can now access over 70 million customers in the Greater Bay Area alone. She was also able to go on a trade mission for women in China, even when the deadline closed, so she could meet with potential businesses that might be of value to her. With one simple connection, she gained access to a huge opportunity."
An impressive array of professional achievements:
Brampton Mastermind: Prince worked with a group of local entrepreneurs to start a monthly event that attracted crowds of up to 130 people. They roped in successful entrepreneurs to speak about their entrepreneurial journey. This grassroots initiative was a resounding success that received many positive responses from the Brampton community.
Entrepreneurs Connect: It was while working at the Brampton Entrepreneur Centre in 2015 that Prince has launched this series. It began as an exclusive summer offering where they had local speakers discuss various business topics. Although it started with upwards of 50 people attending, it created quite a buzz in the small business community. In 2019, they went on to obtain sponsorship for the event from established partners, which fetched them a revenue of 25K+. The series soon progressed from being only a summer event to having an occurrence every season, with different sponsors for each.
Distinguished Alumni Award: A noteworthy feather in his cap was receiving an award from the University of Guelph-Humber in 2017 as a Distinguished Alumni. This was in acknowledgment of his efforts in volunteering over 100 hours to help students place at case competitions. All the students he trained placed somewhere in the top 3 at various events. This was a huge recognition for him.
Learning is a journey that has no end
Prince's advice to individuals in this profession is to chart a path and set milestones on how you would like to progress in your career.
"Look at how you can improve your knowledge and step outside your comfort zone by taking additional courses or added job responsibilities. Without this, you may feel you haven't accomplished enough, and that might  hinder your professional growth."
Motivated by a desire to learn about international trade
In 2012, while Prince was still in the earliest stages of his small business work experience, he decided to pursue a deeper understanding of the various aspects of international trade. He signed up for FITTskills courses and gained important insights on how to prepare when exporting abroad.
"My favourite course was Global Value Chain. With my deep interest in logistics and operations, this course was exactly what I was looking for. It had everything I wanted to know and more. Some of my favourite areas were learning about stakeholders, international trade documents, distribution channels, Incoterms®, and global sourcing. I would highly recommend this course to everyone in the supply chain industry."
Within five months, he had completed all six courses required to earn the FITT Diploma in International Trade, and this set him on course to apply for the elite CITP®|FIBP® designation, which he earned in February 2021. He believes that leveraging the CITP designation will help him exponentially grow his career and realize his dream of achieving international recognition for the Halton Region Global Business Centre.
For Prince, the word "excited" would be an understatement if he were to describe how he feels about having earned the industry-recognized designation. He has already begun to use his knowledge and credibility to connect with industry professionals, chambers of commerce, trade commissioners, and more.
"My goal is to create an ecosystem of international trade opportunities for our clients at the Halton Region. By connecting with the right people, I aim to grow international opportunities for those thinking about exporting to new markets."
It's just a matter of time before Prince achieves all his cherished goals and dreams. With his energy, talent, and motivation, we're sure that no horizon is unattainable for him.
Learn more about the CITP®|FIBP® designation
INTERNATIONAL BUSINESS CERTIFICATION—CITP®|FIBP®
Advance your career and build your professional credibility in the field of global business by earning the Certified International Trade Professional (CITP) designation.
Why Earn the Certified International Trade Professional (CITP) Designation?
The Certified International Trade Professional (CITP) designation is the world's leading professional designation for the field of international business. So whether you're new to global trade or have over a decade of direct experience, you'll find the CITP designation can help advance your career and build your professional credibility.
The CITP designation sets you apart in the competitive international business industry because it's proof you possess the competencies global business experts have identified as being essential for a successful career in international trade. It also recognizes your dedication to ethical business practices and ongoing professional development—both of which are desirable traits for today's global business practitioners.