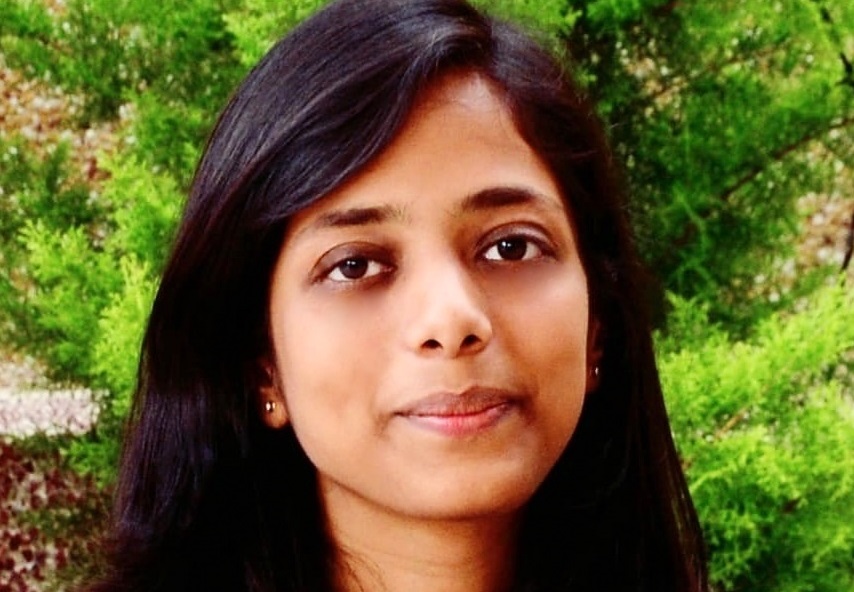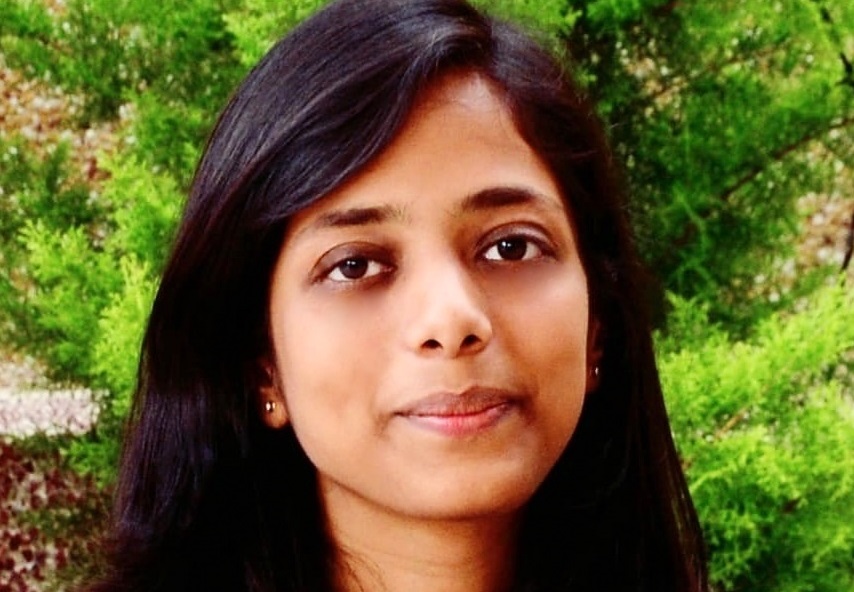 Earned her elite CITP®|FIBP® designation: Dec. 2020
This week we're celebrating amazing women in business who inspire, achieve and blaze trails for generations to come. Megha Kandoi is a shining example of female leadership in international trade and we are proud to highlight and celebrate her accomplishments! 
A love for travel and different cultures were the triggers that pushed Megha Kandoi to move out of her comfort zone and discover the myriad of possibilities that the world had to offer. The fact that she hailed from a business-oriented family made international business a naturally desirable career option for her. She realized early on that it was essential to stay current with the latest advances in the industry and economic environment to ensure business survival, market share gains and profitability in the long run.
The opportunities seemed limitless and Megha soon commenced her journey toward her career goals by completing a bachelor's degree in Finance and International Business from Christ University, India. This led to her first role as Import-Export Coordinator where she was tasked with facilitating operations and shipping transactions between countries. The role helped Megha develop an understanding of contractual agreements and trade laws across the world. She then decided to upgrade her qualifications a notch higher by completing her post-graduation in International Business Management.
"In my perspective, cross-cultural leadership and management skills are vital for thriving in an ever-changing global business environment."
A career journey that transformed her into a confident woman
The opportunity to leverage her knowledge and skills across industries ranging from manufacturing and food & beverage to healthcare and technology across various countries in such a short span of time helped Megha gain valuable experience and unique life skills.
"Interacting with people from all walks of life and the ability to build strong interpersonal relationships with them is always a cherished experience. Looking back on my career journey makes me reminiscence how drastically I have evolved and grown into a confident woman."
Getting published in a reputed journal
Megha has been deeply involved in research investigation in the arena of international marketing since her university years. The topic that piqued her interest was "the adaptation of products and services in an international market and co-creation as a method of building brand innovation and customer engagement."
Having her work published in Scopus Indexed Journal of Management was not only a huge honour for Megha, but it also gave her the exposure to participate and present her work at various international conferences and seminars.
The Path to Success
"What we learn becomes a part of who we are and eventually leads us to success."
Although it is easy to get swayed by the temptation to seek jobs in big, multinational companies, Megha believes that no opportunity that comes your way is any less important. There can be a tremendous learning curve and a huge scope to hone your managerial skills, even while working in an agile start-up environment.
Making the most of each opportunity, regardless of how big or small, prepares us to constantly re-invent and adapt ourselves to cope in the highly volatile business scenario.
"It's necessary to be persistent and willing to take risks and to work hard to reach your aspirations."
Business training that gave real-world insights into doing business globally
Megha took FITTskills courses through Sheridan College and earned the FITT Diploma in International Trade upon completion of the institution's accredited program and after transferring her credits.
"My favourite FITTskills course was 'Feasibility of International Trade' as it helped me dive deeper into finding viable market opportunities through effective research analysis. It taught me that it is an absolute must to understand potential risks and related factors while developing optimal strategies to venture into an international market."
She also enjoyed "International Sales and Marketing" because she loved learning about how companies could adapt their products and services to meet consumer needs while ensuring maximum utility.
Megha had already charted her path to earning the CITP®|FIBP® designation and, therefore, applied for the industry-recognized designation soon after receiving her FITT Diploma.
"Achieving the designation would validate my competence, skills and knowledge amidst the international trade fraternity across the world
."
She earned the esteemed credential in December 2020 and feels proud and ecstatic to be a member of the elite CITP®|FIBP® community. She aspired to earn this benchmark of excellence ever since she first heard of it and the journey to achieving it has been a fruitful and fulfilling one.
"The experience is stupendous and definitely worth investing in. It gives me immense pleasure to see my hard work and dedication pay off."
Today, as the Enterprise/Software portfolio lead for early-stage startups at MaRS Discovery District, one of the world's largest urban innovation hubs, Megha supports promising high-impact growth-oriented ventures raise capital, scale their team, and grow revenue globally. She has a strong passion and love for supporting entrepreneurship and is committed to increasing a venture's odds of success.
Over the years, she has been exposed to a range of emerging technologies and has global experience across industry verticals driving strengths in business strategy, growth hacking, strategic markets & partnerships, new customer acquisitions, and technology; helping startups/small businesses expand globally.
She foresees her CITP®|FIBP® designation as a major asset in advancing her future career goals, as it will open the door to exciting projects and partnerships, giving her a competitive edge in the industry.
"Having only just begun my career in international trade, the designation boosts my confidence and gives me the credibility to conquer new opportunities. The sky is the limit for me and I believe my business alliances and partners will always have a greater peace of mind collaborating with a highly qualified international trade professional."
We couldn't agree more—Megha's energy, talent and fresh perspectives point toward a promising career filled with exciting opportunities, successful outcomes and ever-expanding horizons.
Learn more about the CITP®|FIBP® designation
INTERNATIONAL BUSINESS CERTIFICATION—CITP®|FIBP®
Advance your career and build your professional credibility in the field of global business by earning the Certified International Trade Professional (CITP) designation.
Why Earn the Certified International Trade Professional (CITP) Designation?
The Certified International Trade Professional (CITP) designation is the world's leading professional designation for the field of international business. So whether you're new to global trade or have over a decade of direct experience, you'll find the CITP designation can help advance your career and build your professional credibility.
The CITP designation sets you apart in the competitive international business industry because it's proof you possess the competencies global business experts have identified as being essential for a successful career in international trade. It also recognizes your dedication to ethical business practices and ongoing professional development—both of which are desirable traits for today's global business practitioners.