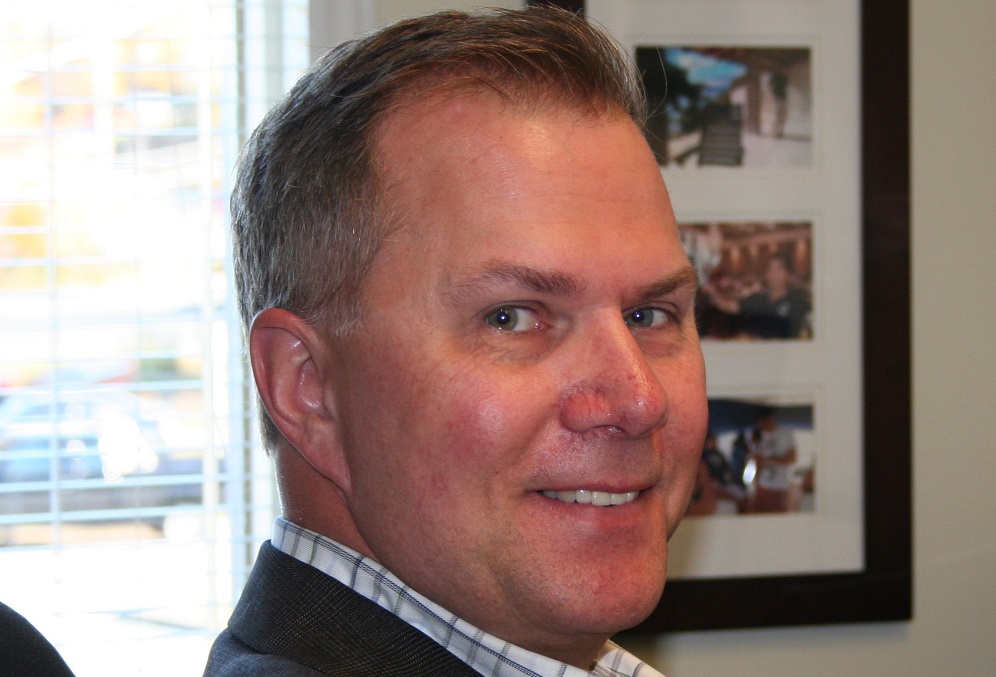 Earned his elite CITP®|FIBP® designation: March 2020
When Ken MacDonald was approached by former colleagues looking for someone to lead their global commercial team, he jumped at the opportunity and challenge. He'd always had an avid interest in international trade, and choosing to lead their team marked a significant start to his incredible career story. Eventually, this path would lead him to become the President and CEO of CLARITY Sales Enablement—a company that guides businesses to achieve maximum potential.
Acting quickly to solve a complicated partner issue
Among his favourite career stories, Ken remembers sitting in the CFO's office at Acadian Seaplants Ltd. in Dartmouth Nova Scotia Canada. It was mid-morning and they were discussing a complicated partner issue: Their partner had legal ownership of some inventory stranded in Port dos Santos, Brazil, but this inventory could not be cleared by customs due to the partner's financial issues.
The only way to sort out the matter was to deal with it in person. Acting upon an impulse, they made an on-the-spot decision to fly to Brazil that very afternoon to find a solution.
"After a weeklong negotiation with lawyers, accountants, regulatory and customs officials, we were able to transfer ownership back to Acadian and avoid a significant financial hit"
This incident taught Ken a valuable lesson:
"Issues and opportunities can arise very quickly with international business and the ability to act quickly is paramount."
Learn how to manage your company's supply chain and logistics to mitigate risks, reduce costs and improve efficiency with the FITTskills
Global Value Chain
online course.
Learn More!
Sharing a common goal with talented people across the globe
With many stories that span the globe, it's no surprise that Ken's proudest accomplishment has been his ability to work with incredible people from around the world. He's found the entire experience extremely enriching, as it has given him the opportunity to interact with many capable and knowledgeable individuals from diverse cultures. Working together, they've achieved great success.
"It has been an honour to be associated with so many amazing and talented people who come from different cultures but shared a common goal."

Find mentors to guide you through complicated situations
Ken's advice to individuals in international trade is to look for mentors who have successfully developed and established businesses in international markets.
"I believe that there is no better sounding board to help guide you through very complicated situations."
Adding a prestigious credential to his already impressive repertoire of knowledge and experience
Ken earned his CITP®|FIBP® designation in March 2020 and is confident that this unique credential will bring advantages to his career.
He notes that it has been "very gratifying" to earn this official stamp of excellence, as it is industry-backed and validates his competencies in international business.
"The CITP designation is widely recognized and lends significant credibility to my dialogue as it relates to international business development."
Ken is already thinking ahead about how he is going to leverage his special designation.
"I plan to promote it as a competitive advantage and to help mentor young entrepreneurs to achieve the designation."
Today, as President and CEO at Clarity Sales Enablement, Ken partners with businesses to help them scale-up and enter new markets. There is no doubt that he'll continue to expand his breadth of knowledge in international business, adding to his catalogue of worldly stories and sage advice.
As Ken prepares to guide and inspire young talent towards a fulfilling career in international business, we wish him continued success and can't wait to see what's next.
Learn more about the CITP®|FIBP® designation
INTERNATIONAL BUSINESS CERTIFICATION—CITP®|FIBP®
Advance your career and build your professional credibility in the field of global business by earning the Certified International Trade Professional (CITP) designation.
Why Earn the Certified International Trade Professional (CITP) Designation?
The Certified International Trade Professional (CITP) designation is the world's leading professional designation for the field of international business. So whether you're new to global trade or have over a decade of direct experience, you'll find the CITP designation can help advance your career and build your professional credibility.
The CITP designation sets you apart in the competitive international business industry because it's proof you possess the competencies global business experts have identified as being essential for a successful career in international trade. It also recognizes your dedication to ethical business practices and ongoing professional development—both of which are desirable traits for today's global business practitioners.