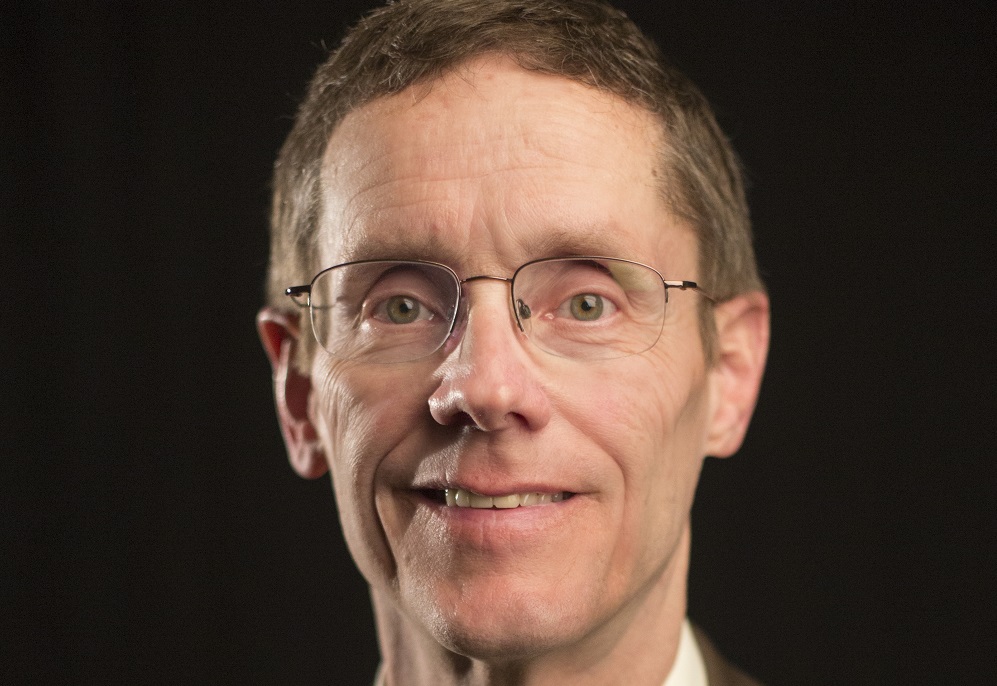 Earned his elite CITP®|FIBP® designation: March 2021
With a keen interest in international affairs since his high school days, James Collard had originally planned to be a career diplomat. However, an unexpected turn of events temporarily derailed his plans. Fortunately, everything was soon back on track for James, and he got the opportunity to get back to his true calling. For the last two decades he has been working in economic development in a variety of capacities with a continuing focus on international trade and policy.
Traveling far and wide on business trips
James' very first international trip took him to China to attend a conference on urban economics. It was there that he got a chance to walk on the Great Wall, making for a memorable experience. He has since made five additional trips to eight countries in Asia. Besides that, James also delivered one of the keynote addresses during the 2018 World Indigenous Business Forum in New Zealand. He is currently one of the vice-chairs of the International Inter-tribal Trade and Investment Organization. With all the countries he travelled to and worked with, he does have one particular favourite:
"My favourite country is Canada, where I have several close friendships."
Career highs and proud achievements
In 2014, James had the privilege of working briefly with the United States Institute of Peace in Cambodia. But the accomplishment that he is most proud of is the conception, design and ongoing development of the Iron Horse Industrial Park, the only active Foreign Trade Zone on Native American Trust land.
Other highlights of note include:
The real objective of international trade
According to James, contrary to what most people think, international trade is not solely about making money. The wisdom that he has gained from his two decades of experience is that the real objective of trade is all about helping people have easier, healthier, and more productive lives.
"I am convinced that international trade is the most effective path to peace."
Signing up for training to advance professional know-how
An important step in James' career journey was the decision to enroll in FITTskills training to equip himself with the most up-to-date knowledge that covered every aspect of international trade.  He found the courses to be hands-on, realistic, and directly applicable.
"Earning the FITT Diploma was the best professional training I have experienced."
On being asked about his favourite FITTskills course:
"It is difficult to choose a "favourite" course because they are mutually supportive. This said, the Global Value Chain and International Trade Finance are the most applicable to what I am currently doing with Iron Horse."
Complementing his rich experience with an official stamp of excellence
James decided to take the next step towards completing his credentials in international trade by applying for the prestigious, industry-backed CITP®|FIBP® designation which he earned in March 2021.
"I am deeply honoured to receive the CITP designation. I know several CITP holders and have always been very impressed with their knowledge, ability, and integrity."
Confident that the elite credential validates his competence as a knowledgeable trade professional, James feels optimistic about future opportunities.
"I hold an earned doctorate in Political Science with an emphasis in political economy. The CITP designation establishes my capability on the global stage at the technical level and will open additional doors for me within international trade organizations."
Driven by a passion for his profession and equipped with the expertise and qualifications to match, James looks all set to add many more successes to his already impressive list of career accomplishments.
Learn more about the CITP®|FIBP® designation
INTERNATIONAL BUSINESS CERTIFICATION—CITP®|FIBP®
Advance your career and build your professional credibility in the field of global business by earning the Certified International Trade Professional (CITP) designation.
Why Earn the Certified International Trade Professional (CITP) Designation?
The Certified International Trade Professional (CITP) designation is the world's leading professional designation for the field of international business. So whether you're new to global trade or have over a decade of direct experience, you'll find the CITP designation can help advance your career and build your professional credibility.
The CITP designation sets you apart in the competitive international business industry because it's proof you possess the competencies global business experts have identified as being essential for a successful career in international trade. It also recognizes your dedication to ethical business practices and ongoing professional development—both of which are desirable traits for today's global business practitioners.