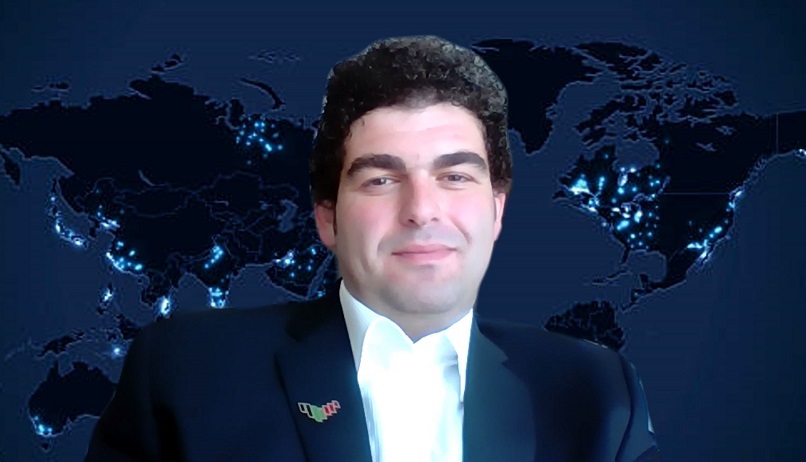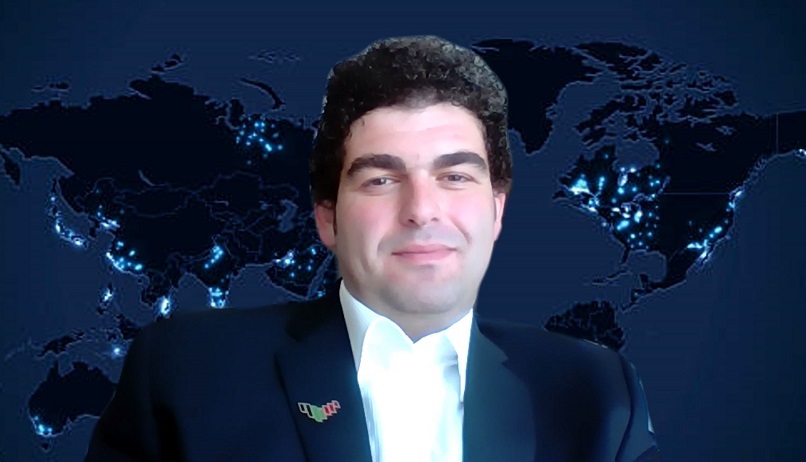 Earned his elite CITP®|FIBP® designation: Feb. 2021
Ahmad Malek's journey in international trade began in 2012 when he joined the Schlumberger Dubai office in the finance team of the logistics and distribution department. The oil and gas company primarily conducted business across borders, which opened doors to Ahmad's newer opportunities. He soon made the move to the supply chain industry by joining Dubai media Inc. as Procurement Specialist. In this role, he was responsible for dealing with all kinds of purchasing and supplies within the UAE and outside, which offered him a broader picture from the buyer's point of view.
A job that was always fun and happening
For Ahmad, his job at Dubai Inc. has given him some of his most memorable and favourite career stories. Working with TV channels and radio stations meant getting access to special events like horse and camel races or celebrating the new year at the Burj Khalifa. For him, there was never a dull moment and always something new to look forward to.
Earning the supply chain designation—a feather in his cap
Soon after completing his Master's degree in Logistics and Supply Chain Management from Heriot-Watt University, Ahmad was awarded the MCIPS, the Chartered member designation of the Chartered Institute Procurement. Ahmad considers this as one of his proudest professional accomplishments in his career so far.
According to Ahmad, it's impossible to overemphasize the importance of seeking the guidance of a mentor at every stage of your professional journey.
"A mentor is not only someone who teaches you what you don't know but is someone who will help you broaden your horizons and achieve more than you expected to
."
Ahmad's advice to all his counterparts in the industry would be to benefit from the experience and advice of a mentor. They can help you navigate the complexities and challenges that the ever-changing global business environment can throw your way.
International trade training that builds critical thinking abilities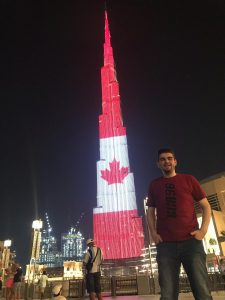 The next step for Ahmad was to upgrade his international business skills and know-how by enrolling in FITTskills accredited training. He found the courses to be excellent resources with the latest and most relevant knowledge spanning the various aspects of international trade, from market entry and finance to supply chain and product development.
The case studies proved particularly insightful to him:
"The case studies are amazing extracts from real examples that happened, and by going through them you become familiar with potential problems that might be similar to what you have faced, and you will have a sense of the solution that others have used."
With his keen inclination towards finance and supply chain, it comes as no surprise that International Trade Finance and Global Value Chain are Ahmad's favourite FITTskills courses:
"Studying my favourite topics in detail gives me more confidence and keeps me up to date with the newest terms and trends in the industry
."
The next career goal that Ahmad envisions for himself is to join the Trade Commissioner services. To help him  move closer to this goal he sought to complete the FITT Diploma in International Trade and subsequently the prestigious, industry-backed CITP®|FIBP® designation.
Ahmad was awarded the designation in February 2021, and it marked the successful completion of a milestone aim that he had set for himself. Earning the elite credential adds to Ahmad's optimism for the future as he prepares to connect with the other members of the CITP community and broaden his network.
Spurred on by a love for his profession and a keen ambition to expand his horizons, we have no doubt that Ahmad will easily exceed the goals he has set for himself.
Learn more about the CITP®|FIBP® designation
INTERNATIONAL BUSINESS CERTIFICATION—CITP®|FIBP®
Advance your career and build your professional credibility in the field of global business by earning the Certified International Trade Professional (CITP) designation.
Why Earn the Certified International Trade Professional (CITP) Designation?
The Certified International Trade Professional (CITP) designation is the world's leading professional designation for the field of international business. So whether you're new to global trade or have over a decade of direct experience, you'll find the CITP designation can help advance your career and build your professional credibility.
The CITP designation sets you apart in the competitive international business industry because it's proof you possess the competencies global business experts have identified as being essential for a successful career in international trade. It also recognizes your dedication to ethical business practices and ongoing professional development—both of which are desirable traits for today's global business practitioners.