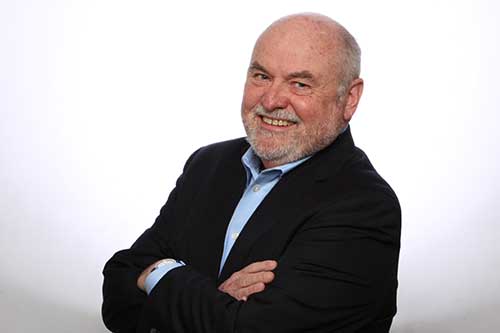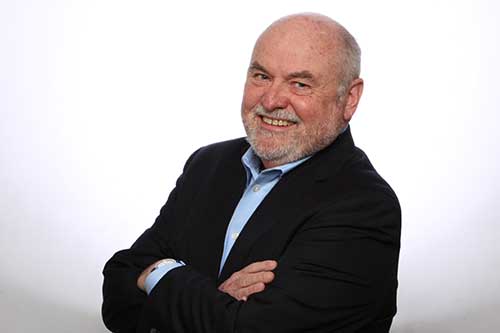 Earned his elite CITP®|FIBP® designation: Sept. 2019
It isn't a stretch to imagine that fate led Richard Tremblay to his career in international trade. As a student at the University of Windsor, Richard would find himself walking past several Customs Brokers offices to get to his parking space near the Ambassador Bridge, which joins Canada to the USA.
This daily routine piqued his curiosity of the  Customs Broker profession, and he decided to take a chance and apply for a position when he saw a hiring sign. Richard explains,
"
One day I stepped into the biggest building and applied for a job as a Customs Broker, which I got. That was the beginning of a long career in international trade."
The fall of the Berlin Wall and the beginning of major change in international trade
In 1989, which was to prove a momentous year in the history of Germany, Richard had set up an office in Dusseldorf to coordinate between his customer and vendors in Eastern Europe, to ensure timely delivery of orders into the USA and Canada. The fall of the Wall, in November 1989, directly impacted his work, and set in motion a series of events that now form some of his favorite career stories.
With increasing numbers of East Germans migrating to the west, it resulted in new supply chain challenges and the need to bridge gaps in skills and learning.
"
As the world changed and the wall came down and the European Economic Community evolved, a new customer needed our service offering and we became an integral part of their strategy."
The company had operations in 18 countries to help deal with restrictions on border crossings and with adherence to specific government regulations. The lifting of all barriers opened the door to greater trade opportunities, necessitating the setting up of an efficient supply chain process.
Richard's proudest accomplishment includes the elaborate and onerous task of redesigning their distribution and transport network.
"This analysis and rollout took 3 years to fully execute but it made them a competitive provider of consumer products in Europe."
A valuable piece of career advice
"My advice would be to learn as many languages as you can. It can expand your career in areas of the world."
Other than English, Richard can speak some French and even has a smattering of German from his time in Germany.
After spending many years in the international supply chain business, which saw him visit and work in several countries, Richard decided that it was time for him to formalize his professional credentials.
On being asked why he chose the CITP (Certified International Trade Professional) designation:
"
Once I started teaching, I learned about the CITP and wanted a designation that was global. I wanted the CITP because it was international rather than regional."
Why Richard chose teaching as a career
At a conference, Richard's friend suggested he try out a part time teaching role. Richard started with one class a week and absolutely loved it making him realize that this was something he would certainly like to do more of.
"As I'm teaching the courses I'm using my real-world experiences that developed my career in international trade,and my students really like relating what they are learning with real life challenges."
The CITP designation adds a special significance to his current role as professor where he teaches Supply Chain courses designed by FITT (Forum for International Trade Training) at Conestoga College in Kitchener, ON and part time at Mohawk College, Hamilton.
While the schools have been temporarily closed over the past few weeks, Richard has pivoted to teaching his students remotely through online classes, and kept them engaged in professional development by encouraging them to attend virtual learning events such as FITT's #TradeElite Twitter chats.
With solid industry backed credentials, a vast repertoire of real-world examples and a sound knowledge of the subject matter, he makes the learning experience an enriching one for his students.
"
I am very proud to add CITP to my credentials on my resume, signature, and business cards."
Equipped with an elite designation and a rich professional experience, Richard is a certified expert in his field, having to his credit an impressive success story that shows no signs of fading.
Want to connect with Richard?

LinkedIn: Richard Tremblay
Learn more about the CITP®|FIBP® designation
INTERNATIONAL BUSINESS CERTIFICATION—CITP®|FIBP®
Advance your career and build your professional credibility in the field of global business by earning the Certified International Trade Professional (CITP) designation.
Why Earn the Certified International Trade Professional (CITP) Designation?
The Certified International Trade Professional (CITP) designation is the world's leading professional designation for the field of international business. So whether you're new to global trade or have over a decade of direct experience, you'll find the CITP designation can help advance your career and build your professional credibility.
The CITP designation sets you apart in the competitive international business industry because it's proof you possess the competencies global business experts have identified as being essential for a successful career in international trade. It also recognizes your dedication to ethical business practices and ongoing professional development—both of which are desirable traits for today's global business practitioners.