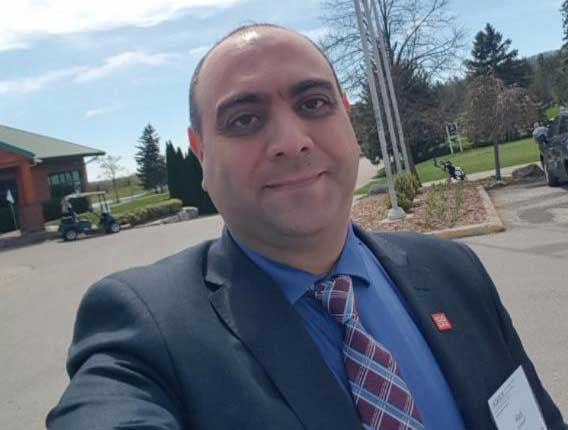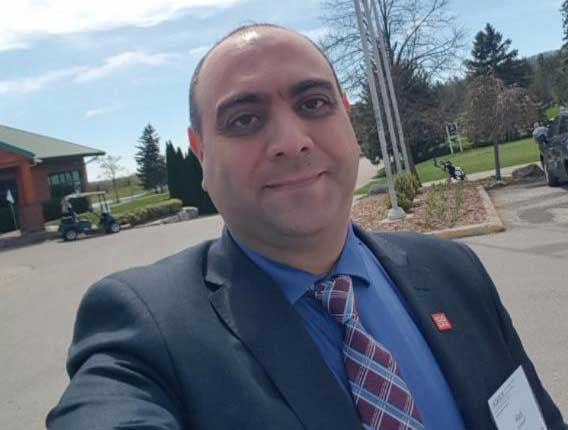 Earned his elite CITP®|FIBP® designation: Jan. 2020
As Hadi Alshawaf says, 
"I enjoy working in a diverse work environment, improving my communication skills, and working with people from other backgrounds as it exposes me to different working styles and ideas." 
It's no surprise then, that after completing his pharmacy bachelor's degree from a university in Jordan, Hadi joined an international pharmaceutical company, helping them promote their products in Saudi Arabian markets. He specifically chose to work with an international organization as it would provide him valuable exposure to the various aspects of international business, including the opportunity for work–related travel and networking. It was during this tenure that Hadi made business trips to 20 countries around the world – an experience that made a huge positive impact on his communication skills. 
The importance of "the right time" and "the right way"
Working in the pharmaceutical industry, Hadi knew firsthand the importance of timely delivery of the medical products to patients that needed them. He is proud to have been a part of a team that had achieved a smooth and efficient supply chain process, ensuring continuous availability of the medicines to their customers. 
An accomplishment to cherish and a valuable experience
As a student at Fanshawe College, Hadi was a part of the 2019 team that represented the institution in a Canada-wide SCMA (Supply Chain Management Association) student case competition. They competed against 22 teams from various institutions across Canada and came in second place. Hadi remembers the practice sessions with his teammates when they analyzed a case every week and then presented the same to their professors, seeking their tips and guidance. This experience taught Hadi valuable lessons in team spirit, critical thinking and presentation abilities – skills that he's sure will stand him in excellent stead throughout his professional journey.  
Enhancing professional experience with industry-backed business education
For Hadi, it was a natural progression to equip himself with broader business know-how by completing the FITTskills courses in international trade. 
One FITTskills course had a particularly strong impact on him: 
International Market Entry Strategies provided me with excellent approaches to make the right decisions regarding internationalization, which market to enter, entry mode, distribution and pricing decisions.
Hadi positively recommends FITTskills courses for anyone keen on or planning a career in international business and trade.  
After being totally immersed in building his professional skills and working hard at acquiring valuable experience, Hadi took the next step to boost his credentials by earning the professional stamp of expertise as an international trade practitioner.  
I see that the CITP®|FIBP® designation officially validates the level of professional competency of international trade professionals worldwide, which will give my employers, clients and colleagues additional confidence in my skills.
Hadi applied for and went on to be awarded the CITP in January 2020. He is immensely proud to have earned the elite designation as it not only validates his knowledge and experience but distinguishes him as a an internationally certified trade practitioner.  
Dreams of becoming a leader and a mentor
Hadi is confident that the designation will help him connect with entrepreneurs, trade professionals and reputed companies which will open the doors to more possibilities for career growth.  
He believes that the journey is all about learning, more than just reaching a destination. In the future, he hopes to take on the role of an international trade consultant, offering guidance, ideas and strategy to those that are just beginning their career.   
I've had amazing mentors and managers in my past positions, so I'd like to be able to provide similar guidance, potentially taking on a leadership role.
With his compelling enthusiasm, interest and self-motivation, we're sure Hadi has everything it takes to build a successful career and achieve his goals. 
Learn more about the CITP®|FIBP® designation
INTERNATIONAL BUSINESS CERTIFICATION—CITP®|FIBP®
Advance your career and build your professional credibility in the field of global business by earning the Certified International Trade Professional (CITP) designation.
Why Earn the Certified International Trade Professional (CITP) Designation?
The Certified International Trade Professional (CITP) designation is the world's leading professional designation for the field of international business. So whether you're new to global trade or have over a decade of direct experience, you'll find the CITP designation can help advance your career and build your professional credibility.
The CITP designation sets you apart in the competitive international business industry because it's proof you possess the competencies global business experts have identified as being essential for a successful career in international trade. It also recognizes your dedication to ethical business practices and ongoing professional development—both of which are desirable traits for today's global business practitioners.