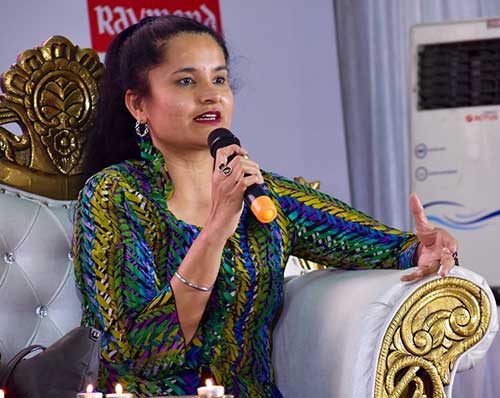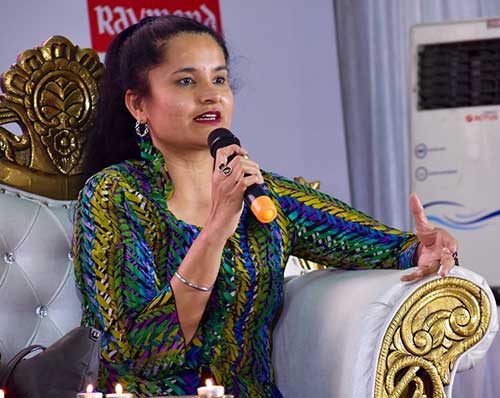 Earned her elite CITP®|FIBP® designation: Oct. 2019
Arbinder's career in international trade began when she started working with a logistics company in India to fulfill the 1-year work experience requirement for her undergraduate degree. What began as a chance job soon turned into her preferred career choice.
It was this very first role that offered her an unmatched experience to explore all sectors, industries, markets and cultures.
"This was globalization at its best. I've been a learner all along and my job became my passion."
Within a few years, her career trajectory was taking off as she found herself taking on positions of authority at just 23 years of age. It was then that she decided to pursue an Aviation MBA from Concordia University. She applied for and was awarded the women's scholarship, and this brought her to Montreal in 1997.
A career journey enriched by some amazing experiences
Among Arbinder's most memorable career experiences was a "meet-n-click" with Prime Minister Justin Trudeau at a round-table discussion with women executives, which she facilitated. She was impressed by his ideas on women's empowerment and found it heartening to see a country being led by a leader who was so open and inclusive in his views.
Her other favorite experiences include a 3-week trip around the world to meet and interview key travel and tourism players in 9 countries on 4 continents as part of a research project for the International Air Transport Association, meeting with Universal Studios officials during a ride at their Orlando Park, and participating in the Canadian Aviation delegation to discuss strategies with Indian Government officials.
Adding to her list of cherished experiences was flying across the Atlantic in the cockpit and viewing the Northern Lights up close and personal, and the time she flew a full-flight simulator over the Himalayas to get a birds eye-view before her trek to the base camp of Mt Everest.
Identified opportunities for Canadian companies to build successful partnerships
Among Arbinder's proudest accomplishments is the trade mission she organized as  Trade Commissioner (Innovation) to help Canadian companies find partners for Smart Cities projects in India. The end result was a 1-week curated exploratory program for these companies which resulted in several successful partnerships.
She offers a piece of advice that's helped her achieve success to those getting started in international business:
"Network, network, network! Succeeding in business is all about making connections."
Gaining the skills and certification of a leader in her field career growth
Arbinder then decided it was time to take the next logical step to furthering her professional expertise by signing up for FITTskills courses in international trade.
"Taking each FITTskills course was like building blocks. It kept adding on to my current skill and knowledge level. The linkages between the topics in different courses helped as an auto-revision."
"I particularly enjoyed the International Market Entry Strategies course as the topics focused on strategies, alliances and research."
Arbinder emphatically states that she would "definitely, absolutely, most certainly" recommend FITTskills courses to other professionals working in international business.
After completing her FITT Diploma in International Trade, Arbinder felt she needed to back her qualifications by earning an industry-recognized designation that would prove her competence as a global trade practitioner.
She soon applied for and was awarded the CITP®|FIBP® designation and is proud to be associated with the "Stamp of Excellence that this designation bears."
"Just like Neil Armstrong felt and quoted, I was elated, ecstatic and extremely pleased that I was successful.''
Arbinder is currently working as Trade Commissioner – ICT and investment at Global Affairs Canada, a role she has been successfully handling for the last three and a half years.
Her career in international business and trade now spans more than two decades and she has come a long way from her first job as an undergraduate, when she first developed her passion for this profession.
How do you foresee your CITP designation playing a role in your future career?
"The CITP designation not only highlights my commitment to international trade, but also validates my professional competency in this space."
With her amazing experience spanning two continents, coupled with proven professional expertise and equipped with the elite CITP designation, we can't wait to hear what Arbinder tackles next.
Want to connect with Arbinder?

LinkedIn: Arbinder Pal
Learn more about the CITP®|FIBP® designation
INTERNATIONAL BUSINESS CERTIFICATION—CITP®|FIBP®
Advance your career and build your professional credibility in the field of global business by earning the Certified International Trade Professional (CITP) designation.
Why Earn the Certified International Trade Professional (CITP) Designation?
The Certified International Trade Professional (CITP) designation is the world's leading professional designation for the field of international business. So whether you're new to global trade or have over a decade of direct experience, you'll find the CITP designation can help advance your career and build your professional credibility.
The CITP designation sets you apart in the competitive international business industry because it's proof you possess the competencies global business experts have identified as being essential for a successful career in international trade. It also recognizes your dedication to ethical business practices and ongoing professional development—both of which are desirable traits for today's global business practitioners.