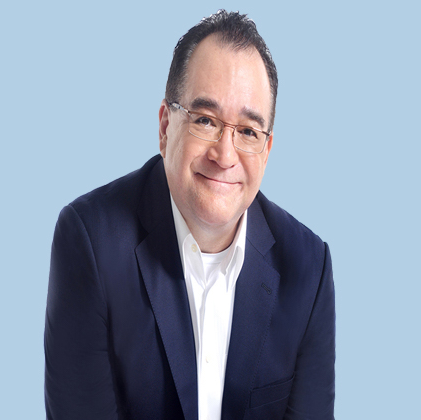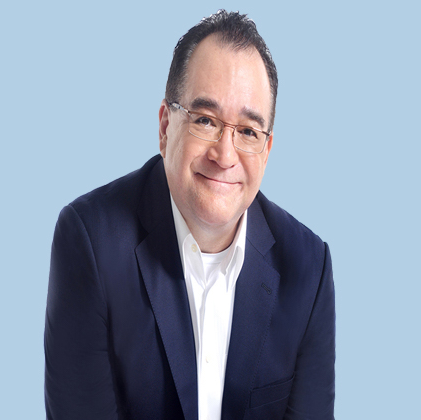 Earned his elite CITP®|FIBP® designation: Nov. 2019
While working as Asia Pacific Regional Manager at a machinery manufacturing company in Vancouver, Peter Gray was handpicked for a newly created position to develop the company's business units in the APAC region. It was to be the start of a whole new era in his career.
He moved from Vancouver to Singapore in 1998 and was tasked with the huge responsibility of navigating the company's business through the volatile Asian financial crises and repositioning for post crises growth. As his boss had predicted, this three-year assignment was to become a major turning point in his career.
Getting a taste of a whole new culture and taking in all the unique experiences form some of Peter's favorite career stories.
My boss at the time told me, once you get a taste of international business it will be very difficult for you to return to a domestic business. He was so spot on.
"The most exciting thing about being in Asia is being a part of it."
He remembers walking through the airport during a layover in Seoul, feeling a tad lost and confused, making him wonder how difficult it must be for immigrants landing in Canada for the first time. But doing a bit of homework on the flight by reading up on the local social norms helped prepare him for his future interactions. What Peter values and cherishes most is the experience of seeing things for the very first time, as it is something that can "never be replicated."
The real accomplishments are the relationships
When asked about the accomplishments he is most proud of, Peter says that the simple answer to that would be building businesses and creating growth opportunities in new markets. But on a deeper level, the real sense of fulfilment came from the people he worked with, and from the business relationships that turned into enduring friendships, spanning decades.
"Having channel partners follow you and your career movements and wanting to continue a business relationship based on the relationship founded on personal integrity, trust and confidence is something I am very proud of."
A valuable piece of career advice
Believe in your convictions, take the time to make better decisions and choices based on facts and a logical thought process. Listen to understand and not just hear.
Further precious insights into dos and don'ts from Peter include minimizing assumptions and emotional ties to products. His knowledge and experience of the local culture brought him to the conclusion that the "ASEAN region is more about people and relationships than products and price points."
Applying for the CITP®|FIBP® designation to be a part of an emerging and credible knowledge source
With the trend of geopolitical shifting transforming global markets being especially true in the case of ASEAN regions, companies aspiring to expand into these fast-growing markets need new skills and knowledge to build profitable ventures. Getting the stamp of expertise and credibility as an international trade practitioner from a globally recognized authority was crucial to succeeding in this fast-paced, ever-evolving scenario.
FITT (Forum for International Trade Training) is emerging as the go to source for knowledge and people. I want to be a part of it.
It was thus that Peter decided to apply for and was successfully awarded the elite CITP®|FIBP® designation that is a symbol of competency as a global business professional and of commitment to world trade.
"I am absolutely delighted not only with the designation but at being part of an elite network of trade and investment professionals."
According to Peter, the CITP is a valuable addition and testimony to the knowledge, skills and experiences gained over two decades of living and working in Asia. He is confident that the designation is going to open doors to new opportunities for business and networking with other expert members, providing a platform to share perspectives, ideas, and know-how.
Currently Peter is Managing Director at AdvantAsia – his consulting firm that specializes in helping companies enter and develop ASEAN markets. He is also a thought leader on doing business in the ASEAN region on TradeReady.ca. See his articles here.
Perfectly complementing his solid knowledge of the region and its culture, along with his rich experience spanning two decades, Peter's certified business credentials are sure to be the trump card that will scale his career to newer heights of success.
Want to connect with Peter?

LinkedIn: Peter Gray
Learn more about the CITP®|FIBP® designation
INTERNATIONAL BUSINESS CERTIFICATION—CITP®|FIBP®
Advance your career and build your professional credibility in the field of global business by earning the Certified International Trade Professional (CITP) designation.
Why Earn the Certified International Trade Professional (CITP) Designation?
The Certified International Trade Professional (CITP) designation is the world's leading professional designation for the field of international business. So whether you're new to global trade or have over a decade of direct experience, you'll find the CITP designation can help advance your career and build your professional credibility.
The CITP designation sets you apart in the competitive international business industry because it's proof you possess the competencies global business experts have identified as being essential for a successful career in international trade. It also recognizes your dedication to ethical business practices and ongoing professional development—both of which are desirable traits for today's global business practitioners.