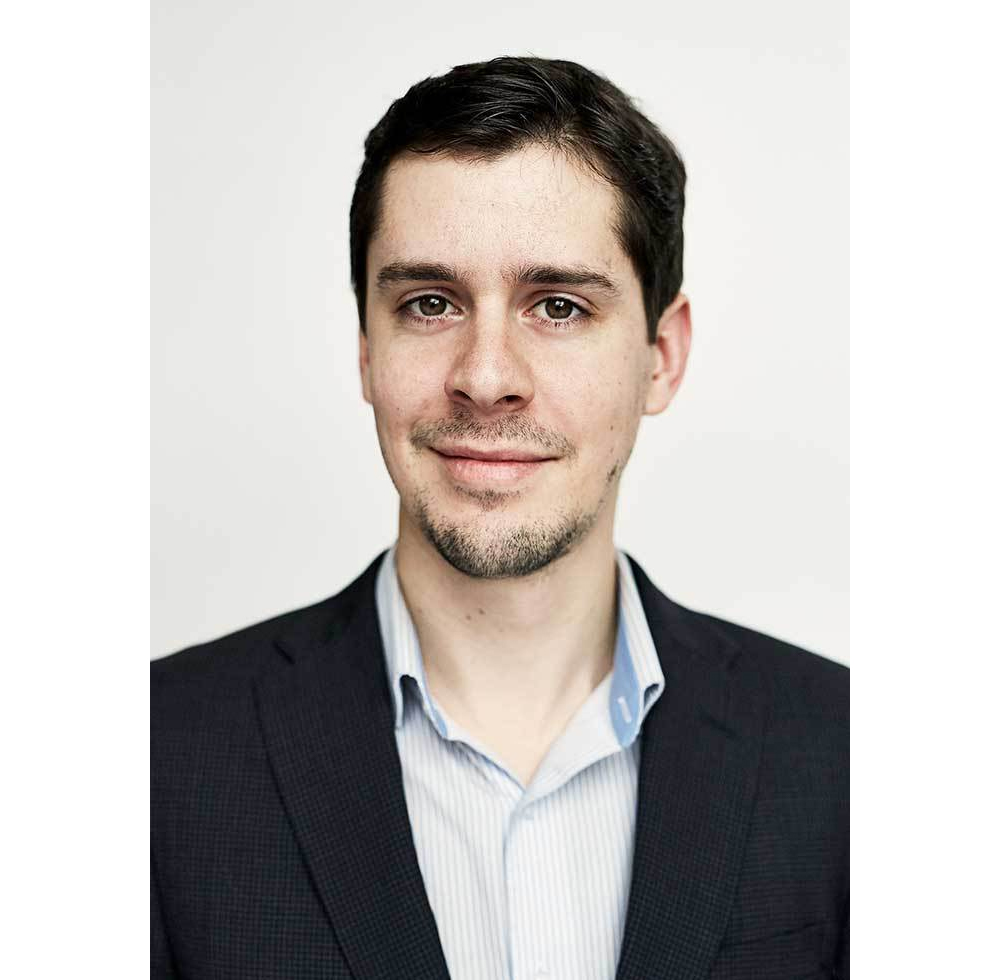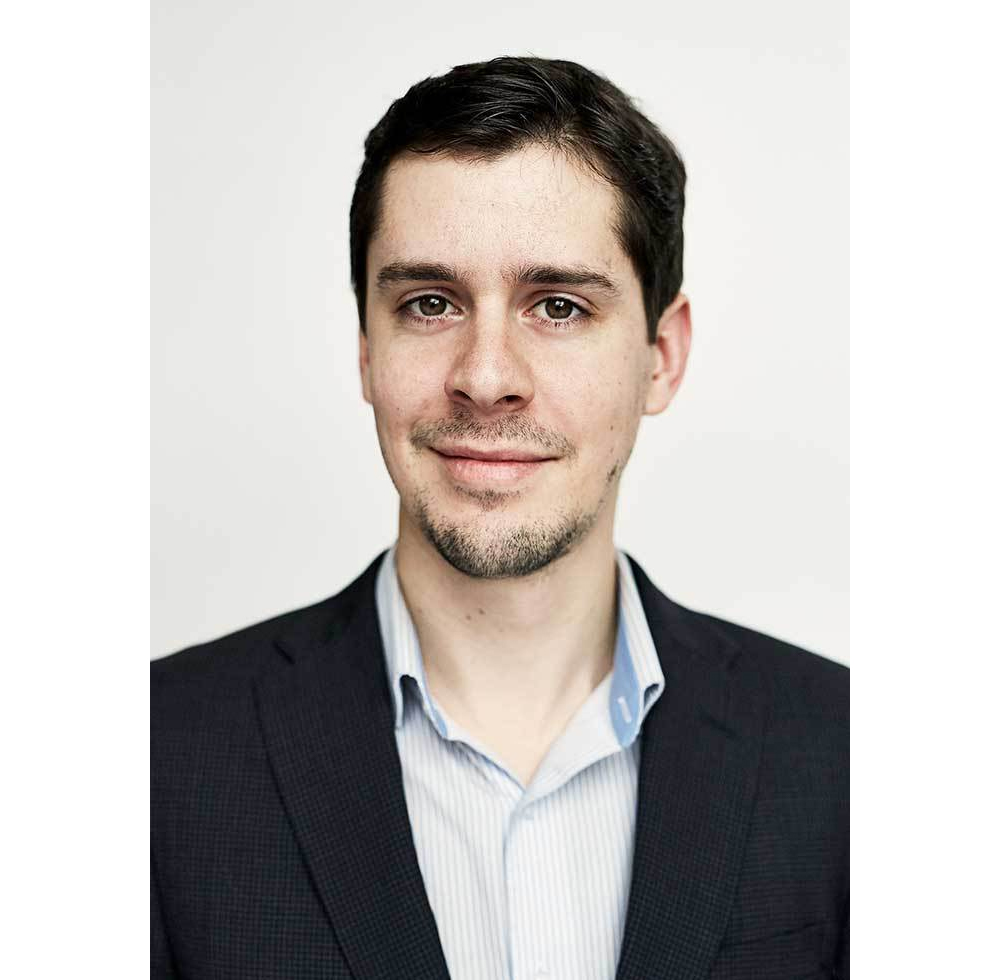 Earned his elite CITP®|FIBP® designation: April. 2020
For Mathieu Cousineau DeGarie, bridging cultures and societies is a passion. It was this enthusiasm that led him to do a Master's degree in the study of International Relations. He soon realized that the best way to follow his interest and incorporate it into his profession was to pursue a career in international trade. 
Helping a 
young team
secure their
 first overseas contract
One of Mathieu's most memorable experiences was helping a startup from Sherbrooke in South-East Quebec with the financing they needed to get their technology to their client – a university in Greece. The startup consisted of a small team of engineering students who had developed a prototype of solar panels that were very cost-efficient and easy to install for high volume heating systems.  
Mathieu believed in their project and was convinced of its viability. After calling a dozen colleagues from various departments at his bank, he was able to offer them a comprehensive service (overseas payment solutions, contract guarantees, cashflow financing, etc).  
"When my client got their first payment in from their Greek client, I got an ecstatic call from them. I think it was one of the most rewarding moments, to have made something that seemed impossible a reality for a young business." 
An impressive array of career highs 
Mathieu has an impressive array of professional accomplishments to his credit: 
Helping a growing tech company from Montreal set up shop in Nantes, France and turning a long-term project into a concrete new step in the business' history.  
Promoting foreign exchange risk hedging within the Canadian TV and Motion picture industry and getting a lot of production companies to include this strategy in their business plan and budget.  
Supporting a small medical equipment distributor in securing a deal equal to three times its previous annual revenue to supply a Quebec City hospital during the COVID-19 crisis. 
Be curious and ask questions
A great piece of advice from Mathieu to young entrepreneurs is to think ahead and ask questions that go beyond one's field of expertise. This is crucial to be able to fully comprehend your client's situation and offer timely, relevant assistance – either by yourself or by referring the client to a trusted partner. But this can be possible only if have the know-how to ask the right questions and get the answers to properly help our clients overcome challenges and achieve their goals. 
"Being an international trade specialist is being able to have an end-to-end view of your client' sales cycle." 
Exploring the finer points of international trade
Mathieu signed up for FITTskills courses for a chance to delve into aspects of international trade that he had not yet explored in his career. It helped him acquire a holistic understanding of the subject and to fill in any knowledge gaps he had.  
The FITTskills courses really helped me deep-dive in fields of international trade related to mine that I never really got to explore. They also provided me with that famous end-to-end view of an international trade sales cycle. I am now more confident when I talk to clients and am more precise in my conversations with them.
Global Value Chain was my favourite course because logistics are so far from the reality of a banker! I really enjoyed all the detail about customs and inventory management.
Earning 
an elite
 designation 
in
 a specialized field
Mathieu then went on to apply for the CITP®|FIBP® designation after learning about how it was a one-of-a-kind credential in the field of international trade that was industry-backed. He believed it was important for him to earn this recognition, proving his dedication and hard work throughout his career.
Most importantly, the designation would validate his competency and commitment to his craft among other trade practitioners, allowing him greater opportunities to grow his network and further his career.   
I also want to capitalize on the solidarity within our professional order and therefore boost my career by improving networking with my peers.
Mathieu was conferred the CITP designation in April 2020. It fills him a sense of great pride and accomplishment to earn the prestigious certification.  
It marks the culmination of a two-year study and practice that made me grow greatly as a professional, and to see my efforts recognized is amazing.
Today, as Manager – International Trade at National Bank, Mathieu hopes to leverage the designation to hone his networking skills. He also looks forward to taking advantage of the continuing education offer, so he can stay on top of the latest developments in his field. 
Mathieu's qualifications, energy and compelling passion for his profession are just the ingredients needed for a fulfilling and successful career that remains ever on the upswing.  
Learn more about the CITP®|FIBP® designation
INTERNATIONAL BUSINESS CERTIFICATION—CITP®|FIBP®
Advance your career and build your professional credibility in the field of global business by earning the Certified International Trade Professional (CITP) designation.
Why Earn the Certified International Trade Professional (CITP) Designation?
The Certified International Trade Professional (CITP) designation is the world's leading professional designation for the field of international business. So whether you're new to global trade or have over a decade of direct experience, you'll find the CITP designation can help advance your career and build your professional credibility.
The CITP designation sets you apart in the competitive international business industry because it's proof you possess the competencies global business experts have identified as being essential for a successful career in international trade. It also recognizes your dedication to ethical business practices and ongoing professional development—both of which are desirable traits for today's global business practitioners.